Exclusive:

Revealed: Aberdeen University's £269,000 expenses bill for trips back and forth to Qatar campus

Bosses were spending more than £10,000 each month on Doha flights and hotels last year
Aberdeen University bosses have spent almost £200,000 on flights to Qatar in the past five years – and more than £50,000 on hotels.
The "staggering" bill has been racked up as senior staff have jetted back and forth to the university's campus in the Middle East.
Figures obtained by The Scotsman show that in 2021/22 alone, the university was forking out an average of more than £10,000 a month on the visits.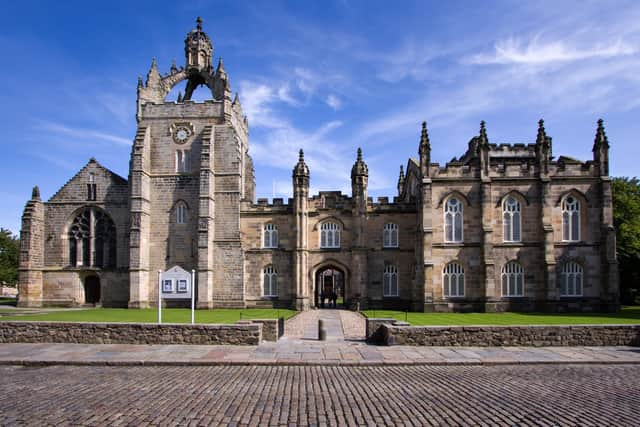 The bill over 12 months included £98,000 on flights and other travel, £25,000 on hotels, and £3,000 on "subsistence".
The spending last year was almost as much as the combined total for the previous four years.
The data shows £16,000 was spent on Qatar trips at the height of the pandemic in 2020/21, £55,000 in 2019/20, £44,000 in 2018/19 and £28,000 in 2017/18.
Over the five years, a total of £192,000 went on flights, £17,000 on other travel, £53,000 on hotels and £7,000 on food.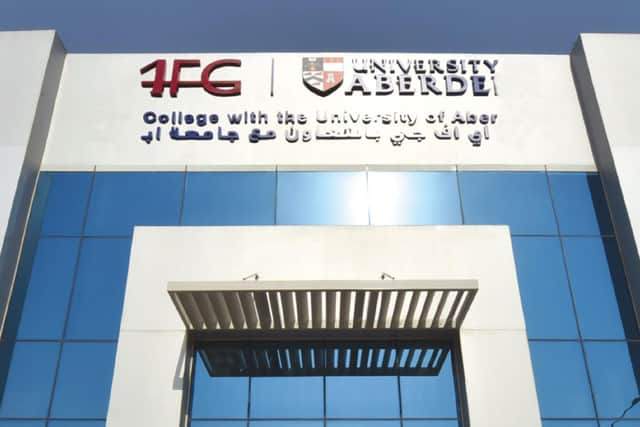 The spending has continued in the past year, with published expenses claims suggesting university director of people, Debbie Dyker, spent almost 50 nights in Qatar hotels between March 2022 and March 2023, as well claiming close to £900 on more than 110 taxi journeys.
It is understood she is in charge of "operational delivery of activities in Qatar", and the spending also covers other staff members.
In contrast, Glasgow University management has spent about £40,000 on trips to its base in Singapore in the past three years.
The Scotsman previously reported on Aberdeen University spending in relation to Qatar, and has now obtained the full expenses figures under freedom of information (FOI) laws.
However, the university refused to disclose its "wider spending" in Qatar.
The grounds given were that it could "undermine our negotiating position by allowing other parties to utilise the information, putting the university at a commercial disadvantage", as it renegotiates its contracts.
The expenses figures have emerged as many university staff continue to participate in industrial action in a dispute over pay.
Mary Senior, Scotland official at the UCU union, said: "UCU members at the University of Aberdeen are currently losing 50 per cent of their wages for taking part in a marking and assessment boycott in a lawful dispute which has been protracted by the employers' intransigence.
"These same workers will be staggered at the university spending over a quarter of a million pounds on trips to Doha for their senior managers.
"It is particularly difficult to justify spending these huge sums to support outposts in states where LGBT+ people are persecuted and criminalised, and where there are serious questions over human rights standards.
"Instead of spending vast sums on travelling to and staying in Qatar, university bosses should focus on improving their offer on pay and working conditions to fix the real-terms loss in wages endured by university workers, the precarious and insecure contracts, the unsafe workloads and the pay inequality."
Aberdeen University became the first British university to offer undergraduate and postgraduate degrees in Qatar when it opened its doors in September 2017.
The degrees are taught in Doha through a partnership with AFG College, which provides and operates the campus.
The university said the spending on flights, hotel costs and subsistence will include "business trips associated with engagement with parties relating to future development of the partnership".
It added that there was increased travel following the pandemic to "allow certain activities to be restarted and to regain the momentum that we had pre-pandemic".
The university said it provides support for activities such as "Wellbeing Week", mental health initiatives, student support services, disability provision, careers initiatives, academic administration training, support with exams, IT support, development of policies and procedures including HR matters, delivery of graduations, building relationships within AFG and engagement with the Ministry of Education and British Embassy.
Accommodation costs have been "limited" through an arrangement negotiated between AFG College and a hotel at which all staff stay while in Qatar.
The university also indicated that staff rely on taxi services when they are in Qatar as there is no alternative transport to get to and from campus.
Professor George Boyne, the university's principal, travelled to Qatar for graduations with at least two other senior staff at the end of 2021, at a cost of close to £2,000.
Prof Boyne is also chairman of the Universities and Colleges Employers Association (UCEA), which is in dispute with the UCU over a pay deal for staff.
In July, an FOI request from The Gaudie, the student newspaper at Aberdeen University, revealed private messages sent by the principal in which he suggested he wanted to inflict financial "pain" on staff taking part in the marking and assessment boycott, through pay deductions.
A University of Aberdeen spokesperson said: "We have a long-established partnership with AFG College, with 478 University of Aberdeen undergraduate and postgraduate students in Doha who are entitled to the same attention and support as our Aberdeen based students.
"Travel and expense costs are assigned to members of the senior team but cover staff at various grades from different departments across the university who were in Qatar to help with tasks including staff training, workshops, the planning and delivery of student journey and support initiatives such as BeWell Week.
"Meetings were also held with the Ministry of Education and Higher Education in Qatar over matters including the relicensing of our partnership and the approval of additional programmes of study by the ministry."
Comments
 0 comments
Want to join the conversation? Please or to comment on this article.