Scotland's largest college, which has come under fire for spending more than a quarter of a million pounds during the COP26 climate change summit, has seen its carbon emissions soar to their highest level for five years.
City of Glasgow College, which has announced plans to cut up to 100 jobs as part of efforts to tackle a £6 million deficit, was criticised last week by union representatives after it emerged it spent £256,000 around the United Nations event. That included £10,000 on "VIP restaurant services", with further catering costs of £60,000, as well as £18,500 on conference chairs and "poseur" tables. External partner organisations provided it with £87,500 of funding.
Now, official data shows that the college's emissions rose to 4,880 tonnes of carbon dioxide equivalent (tCO2e) in 2021/22. Not only are the emissions higher than those recorded during the two years of the pandemic, when there were sweeping restrictions in place, but they exceed the 4,596 tCO2e reported in 2018/19. The college's baseline year for emissions data, 2015/16, saw a total of 5,909 tCO2e. Its 2021/22 scope 1 emissions of 2,289 tCO2e are also at their highest level since 2017/18. In 2015/16, the total was 2,665 tCO2e.
However, the college said it was a "sector leader in sustainability," and was making "excellent" progress on its sustainability plan. It attributed the rise to changes in the way emissions are measured, as well as the impact on its energy efficiency due to Covid-related ventilation rules.
The college states that its sustainability commitments include investing in an industrial composter to divert all its food waste from anaerobic digestion by composting directly onsite. However, it is understood the machine has not been used since December 2021.
Stuart Brown, national officer (further education) for the EIS Further Education Lecturers Association, said: "The college's carbon emissions further draws into question the significant sum of money it spent related to COP26, especially now that management are looking to cut up to 100 jobs, cuts that will have significant impact on the learning opportunities on offer for communities in Glasgow."
A spokesman for the college said: "We have a detailed and robust sustainability plan, which we are making excellent progress on, resulting in significant reductions in our carbon emissions, and remain firmly on target to reach net zero by 2040.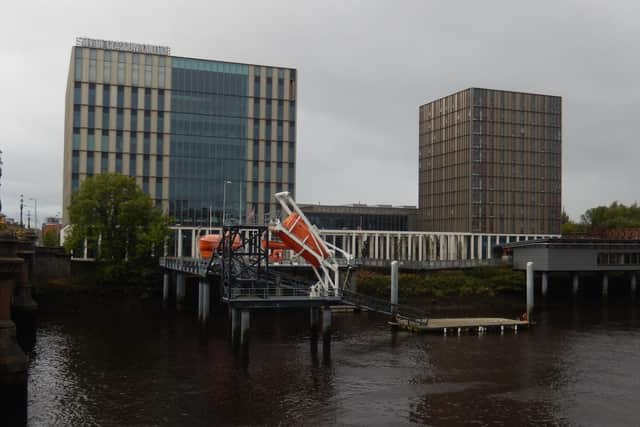 "The Scottish Government has asked public bodies to include new and more comprehensive measurements, so while it appears as though our emissions have recently risen, this is because we are now including emissions from our students and staff commuting to and from the college also those working from home, which public bodies were previously not required to measure or include. Comparing like with like, using the same metrics as 2017/18, the college has cut our carbon emissions since then by 30 per cent, which is really encouraging."
He explained that ventilation measures introduced during the pandemic to minimise transmission of Covid were "detrimental to the energy efficiency" of the college's building stock, adding: "City of Glasgow College is a sector leader in sustainability and at the latest College Development Network Awards we won both the sustainability awards and the overall judges award for the innovative work we did at COP26."