Scotland's farming payment system needs a complete overhaul to protect nature and food security, a new report has said.
Farm for Scotland's Future, a collective whose members include RSPB Scotland, Soil Association Scotland and the John Muir Trust, published a new study on how farm payments have an impact on the environment.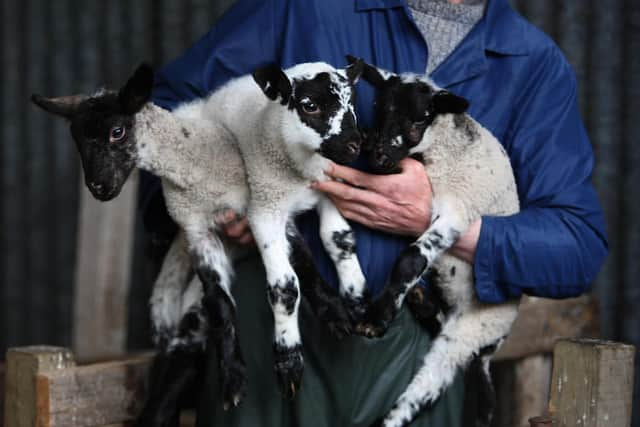 Farmers are currently able to apply once a year for the Basic Payment Scheme (BPS), with the deadline for this year ending on May 15.
This payment acts as a safety net for farmers and crofters by supplementing their main business income.
The report, called "The Case for Change", said the Scottish government's forthcoming Agriculture Bill, which is due to be introduced later this year, needs to deliver for nature, climate and people "through a transition to sustainable farming."
Authors of the document said the way farms are currently funded "is making climate change worse and risks our food security" and that the Bill is "an opportunity to "rethink how we support farmers and crofters."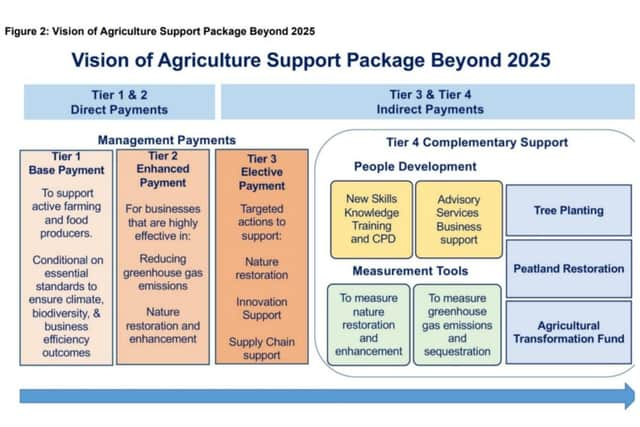 They also pointed to inequity in the sector, with findings showing the top 20% of claimants are receiving 62% of the direct payments farming budget, while the bottom 40% of claimants receive just 5% of the farming budget.
The new Bill proposes a four tier payment scheme, ranging from tier one for farmers showing support of biodiversity, to tier four for those practicing habitat protection such as peatland restoration.
Deborah Long, of Scottish Environment LINK's, the forum for Scotland's voluntary environment community, said: "The current, decades-old system rewards land ownership, rather than good land use, and is failing to help the farmers who want to produce food while protecting the environment.
"The Scottish government must deliver a new system that reflects the scale of the challenge and ensures that our farmers and crofters can produce food in climate- and nature-friendly ways."
LINK has put forward its own proposals, which include bypassing tier one and ensuring conditions for farmers to protect the environment are more robust.
In 2019, the farming budget represented just 1% of the overall Scottish Government's budget.
The amount spent on the Agri-Environment and Climate Scheme and Rural Priorities schemes accounted for just £41m77 – 7% of the farming budget and 0.1% of the overall Scottish Government budget.
Since leaving the EU, Scotland has retained the Common Agriculture Policy (CAP) system until its government introduces new policy following the proposed Agriculture Bill. Farmers have voiced their concern about where the money will come from to replace the basic payment system, which they said has already shrunk.
The Climate Change Committee's 2022 Progress Report highlighted intensive agricultural practices as a risk to achieving climate mitigation, and states that "the agriculture sector still lacks a coherent strategy to ensure it remains productive and resilient to future climate change." The committee's report called for urgent clarity on how post-CAP policy will "ensure the required emissions reduction in the agriculture sector in the next few years".
In 2020, agriculture represented 18% of Scotland's emissions, according to Climate Exchange, Scotland's climate change research centre.
Rural Affairs Secretary Mairi Gougeon said at least half of all funding for farming and crofting "in the future" will go towards driving biodiversity gain and low carbon approaches in the sector.
"Our new Agriculture Bill aims to provide a robust and coherent framework to underpin Scotland's future agricultural support regime from 2025 onwards, that delivers climate mitigation and adaptation, nature restoration and high quality food production," she added.
She said the Preparing for Sustainable Farming initiative is already helping businesses prepare for these changes.