Willie Watt on how SNIB aims to help firms survive and thrive
As the country's businesses battle their way through the coronavirus crisis, chair of the Scottish National Investment Bank Willie Watt describes how the taxpayer-funded investor aims to help firms survive and successfully grow.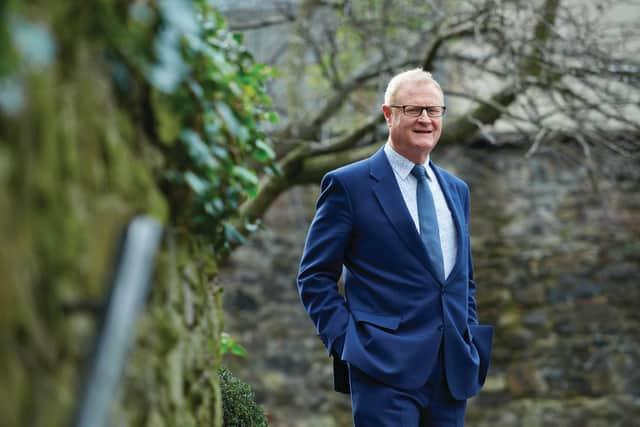 In the coming months, the Scottish National Investment Bank (SNIB) will be launched. It is being established to make patient, mission-led, strategic investments to help address key economic and societal challenges.
These challenges are, firstly, ­climate challenge and supporting the drive for net zero emissions; secondly, place-based (whether urban or rural) inequality, and, thirdly, demographic trends which slow growth and productivity improvement.
It was against that background we began to build SNIB as a development bank. Due to the challenges of the coronavirus, we are now operating in a very different economic and societal landscape, one that has been subjected to severe, reverberating shocks. Against this backdrop our missions are more relevant than ever.
The climate challenge remains a significant long-term threat. We can address it through fostering investment in infrastructure and innovation which addresses the challenge and helps our economy recover and our people thrive.
Most commentators agree that the health and economic implications of the virus will exacerbate inequality, so our place-making mission is doubly important.
Scotland's demographic challenges are a headwind to growing wealth and prosperity for the people of Scotland; creating innovative knowledge-based businesses can change this dynamic. Such businesses can address the resilience of our economy, and the best of them can restructure supply chains to create robust businesses here.
Last month, these proposed missions were laid before Parliament for final consultation.
Each investment that underpins SNIB's missions has an important role to play in helping Scotland achieve the ambition of creating a dynamic, inclusive and low-­carbon economy. However, it is likely both public and private finance may face increased pressure as a result of the pandemic, which increases the risk that viable green projects are left on the shelf. We recognise this, and will work with businesses to break down barriers to green investment, while helping to drive innovation in low-­carbon technology.
Recent events have also amplified the importance of knowledge-based companies which have tended to be less affected than traditional sectors.
SNIB's role is to help release business potential by working collaboratively with stakeholders. We will seek out companies and projects we believe contribute to the achievement of each mission, with some having positive impacts across more than one mission, but all offering the potential for commercial, social and environmental returns.
A range of lending and investment instruments will be used to create capital solutions that allow organisations and the projects they commission to be well-financed, maximising their chances of success.
The opportunity is there to influence the long-term direction of Scotland's economy by creating and shaping markets. This is where SNIB will play an important role in the recovery, through patient investment in our businesses and communities.
SNIB will not be a short-term lender in rescue situations, but we will be an important component in financing the strategic recovery from the Covid-19 pandemic. Patient capital focuses on longer-term financing for multi-­year projects. By complementing the private sector with longer-term investing, we can ensure Scottish businesses and projects have a greater range of financing options available to them.
Our aim is to be a highly collaborative organisation, providing the catalyst to create investments that otherwise might not happen. We will seek to work alongside banks and investors to identify opportunities that – with the addition of our support – become attractive investments for all concerned.
The coronavirus pandemic has accelerated the need to find the best strategies to create a robust economy. Disruption and challenges to the way we live are likely to be with us for some time. The pandemic is forcing companies to re-evaluate their direction and business plans. Some will innovate and adapt; our role is to back those with a clear strategic plan that requires investment capital that may not be readily available.
SNIB will not be just about commercial returns, and success will be measured against societal and environmental impacts. These will include carbon reduction, job creation, building vibrant places, helping innovative companies succeed whether from early stage or starting to scale up.
We must understand what businesses need to thrive, collaborate and co-ordinate with other agencies to invest in the right areas, and ensure sustainability and environmental concerns are prioritised.
By building a vibrant organisation that has invested in different sectors across the country, we intend to earn the respect of the business community and wider society in Scotland.