Vast 800-bed development will address Glasgow's 'acute' shortage of student accommodation
Plans have been outlined for a vast £95 million, 800-bed development in Glasgow to help address an "acute shortage" of student accommodation in the city.
Unite Students said the centrally located scheme would increase its portfolio in Scotland's largest city to some 3,000 beds. It expects to deliver the latest development as a partnership with at least half of the beds to be let on a multi-year agreement to a "leading" university. Bosses noted that Glasgow was home to three institutions within the UK's top 75 universities.
Planning approval is targeted during the second half of 2024, enabling delivery for the 2026/27 academic year. The firm expects to fund the project from "capital recycling" through disposals.
Michael Burt, Unite Students group investment director, said: "Our latest development will create a new supply of high quality, affordable student accommodation in Glasgow to support the continued growth of our university partners. We are also making good progress in delivering the two new developments funded from the proceeds of our recent capital raise. Our development pipeline now totals 5,600 beds in the strongest university cities, as we work to address the urgent need for new student housing at a time when the private rental sector is in retreat."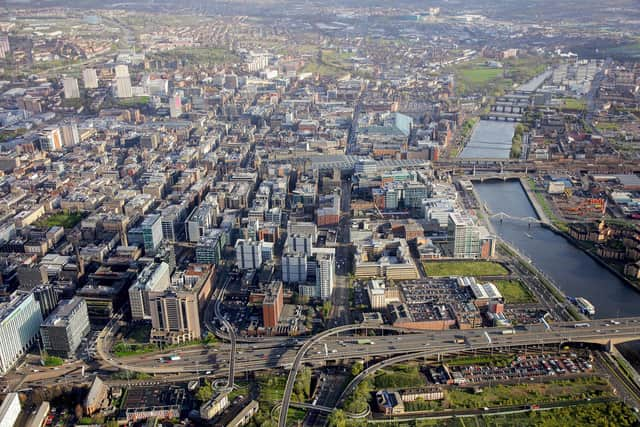 Meanwhile, specialist lender Together has provided a multi-million-pound loan for the purchase of an 850-bed portfolio of student accommodation across Aberdeen and Dundee. Each property offers students a range of benefits including free wi-fi, parking and contents insurance. Additionally, 20 of the rooms have been offered to Robert Gordon University undergraduates as part of a donation through the Ardmuir Access Scholarship opportunity.
Richard Thom, co-owner of ATK Property Group with the Ogilvie Group, said: "Demand for student beds is at an all-time high across the UK, and this is especially true of Aberdeen and Dundee; both of which have prestigious universities. They attract students from all over the world, but there has been a particular increase in the number of domestic students selecting Scotland as their place to study."
Steven Clark, corporate relationship manager at Together, added: "It's worrying to see so many students across the UK having their education affected due to the lack of a home during their time at university. We hope to work with Richard again in the future, and to continue supporting the student accommodation sector across Scotland and the wider UK."
A report last year suggested that the future was looking bright for Scotland's student property market with a lack of supply in the strongest areas, including Edinburgh and Glasgow, fuelling activity. A resurgence in demand was highlighted with a "weight of capital" chasing the student sector, according to Chris Macfarlane, director of property firm Lismore Real Estate Advisors. The purpose built student accommodation (PBSA) market was cited as one of the fastest growing property sectors in the UK with strong demand coming from international investors across Scotland.
There continues to be a lack of supply in the strongest markets, which also include Dundee and St Andrews, along with a steady improvement in levels of demand from students making it a "compelling investment rationale". However, there have been concerns that some areas, particularly hotspots in Edinburgh, are becoming overrun with student flat schemes, impacting the wider property market.
Comments
 0 comments
Want to join the conversation? Please or to comment on this article.