'Significant' boost for rural sector as work progresses on MacRobert Farming and Rural Skills Centre in Ayrshire
A forthcoming purpose-built farming and rural skills training centre aiming to widen the pool of people working in the sector is taking shape at the headquarters of The Prince's Foundation in Ayrshire.
The MacRobert Farming and Rural Skills Centre on the Dumfries House estate is set to include two large indoor learning spaces and facilities for lab work, all linked directly to a working barn where students will get hands-on experience of handling livestock.
Work is set to be completed in September with courses beginning later in the year, and the facility has been designed to cater for a large range of participants, including secondary school pupils, school-leavers showing an interest in land-based jobs, and adult learners looking for new careers as well as farming and rural sector workers looking to upskill.
Funded by charity The MacRobert Trust, the "state-of-the-art" facility is in fact expected to enable The Prince's Foundation to host events and hands-on workshops for around 1,800 participants each year.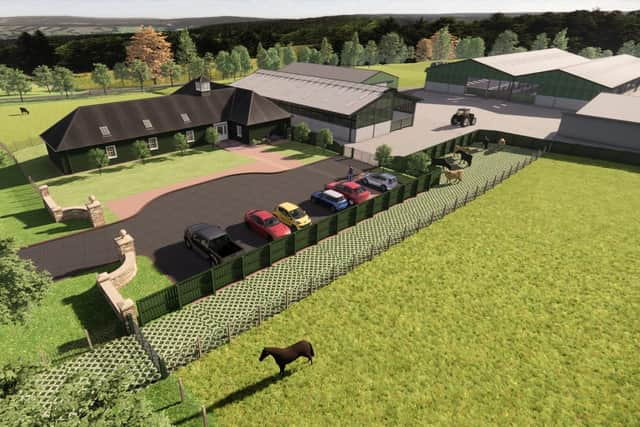 The centre, which is next to the estate's commercial operation Home Farm, is billed as underlining The Prince's Foundation's commitment to championing British farming and rural skills and will provide a "significant" boost to the rural industry.
Iona Murray, farming and rural skills coordinator for The Prince's Foundation, said: "What we're doing is unique, and the range of audience is something special. The new centre aims are to encourage people from non-rural or non-farming backgrounds to consider a career in the sector and give them the skills and knowledge to do so.
"Another of our aims is to support growth within the industry and help those already working in the sector to diversify and hone their skill sets and underpinning it all is support for sustainable agricultural practices. It's a very exciting project."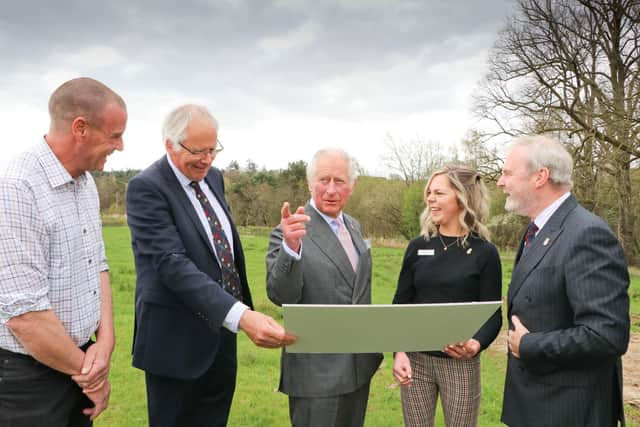 The MacRobert Trust's chief executive Chris Hockley deemed the new Rural Skills Training Centre a "very important project" that will enable the Trust to build on its efforts to preserve heritage skills. He added: "Importantly, the development will also benefit those already working or training in the industry by offering upskilling and networking opportunities."
Comments
 0 comments
Want to join the conversation? Please or to comment on this article.