Shell also announced that it will pay a further 4 billion dollars (£3.2 billion) to shareholders through a new share buyback programme, and will increase dividend payments by 15 per cent.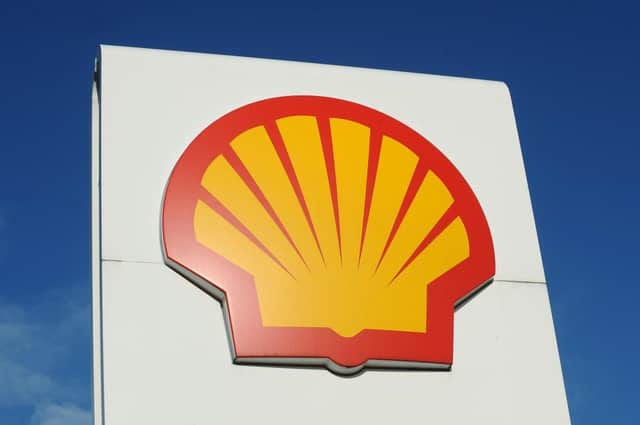 The London-listed oil major told investors that adjusted earnings before interest, tax, depreciation and amortisation (EBITDA) leapt 53 per cent against the previous year. Adjusted earnings, including taxes, more than doubled to £32.2 billion.
Shell chief executive Wael Sawan said: "Our results in Q4 and across the full year demonstrate the strength of Shell's differentiated portfolio, as well as our capacity to deliver vital energy to our customers in a volatile world.
"We believe that Shell is well positioned to be the trusted partner through the energy transition.
"As we continue to put our Powering Progress strategy into action, we will build on our core strengths, further simplify the organisation and focus on performance.
"We intend to remain disciplined while delivering compelling shareholder returns, as demonstrated by the 15 per cent dividend increase and the four-billion-dollar share buyback programme announced today."
In response to energy giant Shell's record profits, the Liberal Democrats said Prime Minister Rishi Sunak has failed to take action with a proper windfall tax.
Lib Dem leader Sir Ed Davey said: "No company should be making these kind of outrageous profits out of Putin's illegal invasion of Ukraine.
"Rishi Sunak was warned as chancellor and now as Prime Minister that we need a proper windfall tax on companies like Shell and he has failed to take action.
"Families across the country are struggling to heat their homes and feed their families and this Government turns round and says 'there is nothing we can do'.
"They must tax the oil and gas companies properly and at the very least ensure that energy bills don't rise yet again in April."
The Scottish Greens energy and environment spokesperson, Mark Ruskell MSP said: "Many will be sickened and angry by the obscene level of profits reported by Shell and the other oil and gas giants, who have enriched themselves at the cost of our planet.
"There can be no justification for a system that allows this kind of profiteering, especially when so many are suffering. It is a sign of how broken things add and why they need to change.
"It underlines exactly why we need to break the link between fossil fuel prices and bills, and support the many households and families who have been plunged into fuel poverty over the last 12 months.
"With the climate emergency worsening, we don't have time to waste. Our world is on fire. A windfall tax full of loopholes is not enough. We need action from every government and a generation-defining investment in renewables.