[Update: 8 September 2022] Experts warn that new Prime Minister Liz Truss' plan to ease the cost-of-living crisis without taxing energy firms could 'saddle' Britain with decades of debt.
Markets appear alarmed by the Tory leader's call to borrow money to pay the £100bn-plus needed to cover energy consumption this winter.
This bill could turn out higher than the cost of the bank bailout during the financial crash in 2008.
Liz Truss will unveil her plan today which will freeze average bills of around £2,500 by setting a price cap, with anything excess covered by the government.
Chancellor Rishi Sunak confirmed a temporary windfall tax on oil and gas giants but said it would include a "new investment allowance" to incentivise the reinvestment of profits. Labour said the Chancellor had been "dragged kicking and screaming" into backing its call for a levy on fossil fuel giants which have benefited from high global prices.
This comes after Conservative MPs were accused of siding with "profiteering oil and gas companies" as they voted down calls for a windfall tax to help ease cost-of-living concerns last week. Shadow chancellor Rachel Reeves said Labour will be calling for a vote in parliament on an emergency budget after the failed vote on Tuesday.
"Families and pensioners are really struggling right now and the Government must urgently come forward with additional measures to help people with this incredible increase now," she told BBC Breakfast.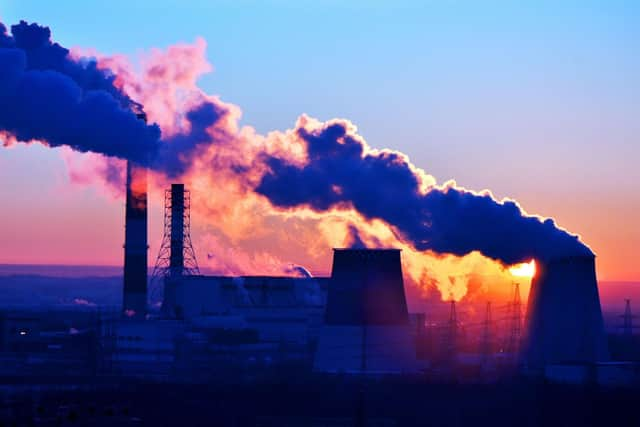 Labour tabled a Queen's Speech amendment asking for a new tax on the profits of oil and gas producers to provide "much-needed relief" from soaring energy prices for households, but the amendment was rejected in the House of Commons by 310 votes to 248, majority 62. Chancellor Rishi Sunak repeated his claim that "no option is off the table", and that only if oil and gas giants do not invest their profits back into "growth, job and energy security" could the policy could be introduced.
But what is a windfall tax and how could it affect the average consumer? Here's what you need to know.
What is a windfall tax?
A windfall tax describes a one-off tax on a company or group of companies, designed to target profits that companies were not responsible for. This gives the tax its name, as those companies received a windfall.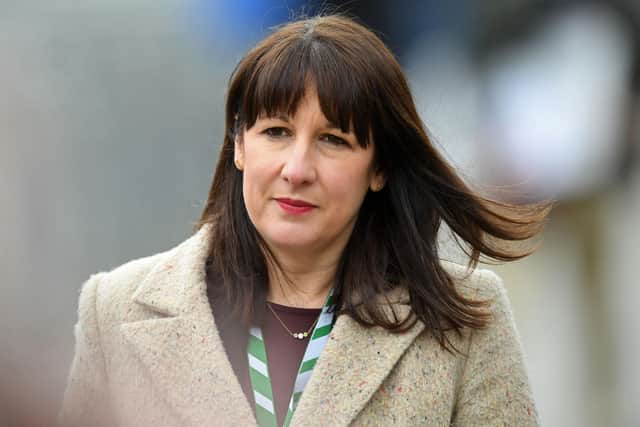 A topical example of a windfall tax relates to high energy prices, as already imposed in Spain and Italy. Oil and gas companies are profiting much more money for it than they were last year, due to the joint pressures of increasing worldwide demand after the pandemic and supply concerns sparked by Russia's invasion of Ukraine.
Consumers are paying more for their energy across the board amidst this energy crisis, sparking calls for a windfall tax on the profiting oil and gas companies, with the money they expected to be put towards the cost of living crisis.
Will there be a windfall tax in the UK?
Conservative MPs voted down the windfall tax on energy companies on May 16th. Foreign Secretary Liz Truss resisted calls to impose a windfall tax on the profits of oil and gas giants.
She said the move would make it "difficult to attract future investment into our country". Ms Truss acknowledged that inflation is "extremely high", and there is "no doubt" things are "very difficult for people across Britain and in fact across the world" owing to "global headwinds".
Nonethless, according to Ms Reeves, Labour are not easing up the pressure for such a tax. As such, Rishi Sunak will cave in to pressure to impose a windfall tax on the soaring profits of oil and gas firms to fund a relief package for households struggling with rising bills.
Shadow chancellor Rachel Reeves welcomed the Chancellor's U-turn on a windfall tax, after months of Tory opposition to Labour's calls for a levy. She asked: "Why has it taken so long? Why have families had to struggle and worry while he dragged his feet?"
The timing of the Chancellor's announcement, the day after the publication of the embarrassing Sue Gray report on the partygate scandal, has led to claims that ministers were seeking to avoid further damaging headlines about Boris Johnson's No 10 operation. However, the Prime Minister's chief of staff Stephen Barclay insisted the decision to announce the package was in response to Ofgem's indication that the energy price cap would rise by more than £800 in October.
"In terms of the timing, firstly we don't control the timing of the Sue Gray report," he told Sky News. "The timing of that is shaped by the Met Police investigation.
"What we've always said is, in terms of the fiscal response, we wanted to see from the Ofgem guidance what the full impact would be in the autumn on families so that we can get the design of that package right. We've had that guidance this week from Ofgem. That is why the Chancellor is coming forward today."
With MPs away from Westminster on a half-term break next week, Mr Barclay said the "parliamentary timetable" was also a factor. Ministers have spent months criticising the idea of a windfall tax because of its potential impact on investment.
However, on Wednesday a Tory source said the arguments had been "tested rigorously" within both the Treasury and wider government.
"There's a high threshold that any package that we bring forward delivers more gain than pain, that the gain is worth the pain, that it does not jeopardise the investment," he said. "You don't introduce random taxes that make the economic environment unpredictable."
Additional reporting by PA.