Scottish retailers suffer second month of falling sales as spending squeeze hits high street
Scottish retail sales slipped for the second month in a row after a hoped for back-to-school bounce failed to materialise, figures today revealed.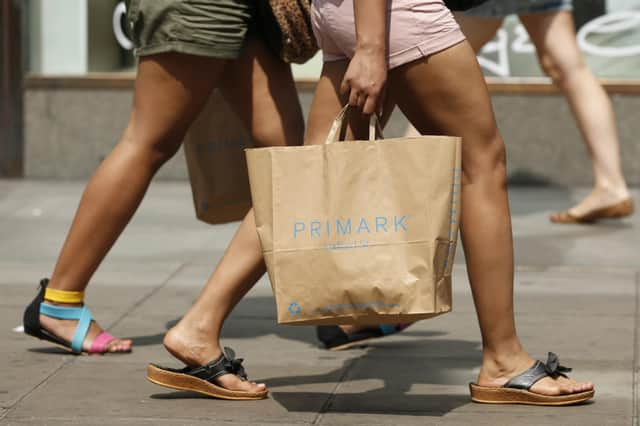 Publishing its latest sales monitor, the Scottish Retail Consortium (SRC) said total sales by value fell by 1.3 per cent in August, once adjusted for the effects of inflation, compared with the same month last year. It comes on the back of a real terms fall of 3 per cent in July, which had marked an abrupt reversal following positive figures in June, when heavy discounting and summer holiday preparations had boosted takings.
SRC director David Lonsdale said: "The total value of Scottish retail sales sagged in real terms in August, declining for a second successive month. Both food and non-food saw a weaker performance, with the hoped for back-to-school bounce failing to materialise and the soggy weather coupled with households' tighter husbandry of finances impairing sales of clothing and groceries.
"Fashion performed poorly, with shoppers shunning summer ranges due to the subpar weather and trading down on back-to-school apparel. Larger household appliances and white goods continued to suffer, as shoppers reined in spending on bigger ticket items."
Total food sales rose by 8.6 per cent compared with August 2022, though much or all of that will have been accounted for by inflation. Total non-food sales were up by just 3.1 per cent, year on year. Adjusted for the estimated effect of online sales, non-food sales nudged up 2.5 per cent.
Lonsdale added: "It's been a somewhat unnerving start to the second half of the calendar year with retail sales growth yielding to the cost-of-living crunch. Inflation levels are easing. However, it remains to be seen if elevated mortgage rates and talk of tax rises ultimately leave household incomes and pay packets lighter, impacting sentiment and spending. Policy makers should be wary about adding any further pressure onto household finances over the months ahead."
Paul Martin, partner and UK head of retail at KPMG, which helps to produce the monthly sales monitor, said: "Although inflation has eased, it is at a slower pace than anticipated, so savvy shoppers are expected to commence their Christmas bargain hunting earlier this year."
Comments
 0 comments
Want to join the conversation? Please or to comment on this article.