Scotland's smaller businesses notch up record year for equity investment, British Business Bank finds
Smaller firms in Scotland enjoyed record levels of equity investment in 2022, in contrast to a UK-wide drop, but with tech dominating the field across the board, according to new research published today.
The British Business Bank has unveiled its latest annual Small Business Equity Tracker, showing that equity deals north of the Border involving small businesses totalled £762 million last year, up from the previous year's record of £557m.
The state-backed lender found that while the overall value of investment activity rose, the number of announced equity deals fell by 22 per cent year on year to 190, "suggesting a continued trend for higher-value deals", while it also said nearly a tenth of all deals of this type in the UK between 2020 and 2022 went to businesses in Scotland.
The report additionally found that UK-wide, the economic downturn had a "significant" impact on deal activity in the latter part of 2022, with total investment value down by 11 per cent year on year to £16.7 billion. Furthermore, the total number of deals also dropped 7 per cent to 2,702 – the first annual fall in equity deal volumes since the Beauhurst data series began in 2011. Businesses in the tech sector continued to dominate the UK's equity landscape, and investment in Scotland in this regard rose by more than a third to £333m.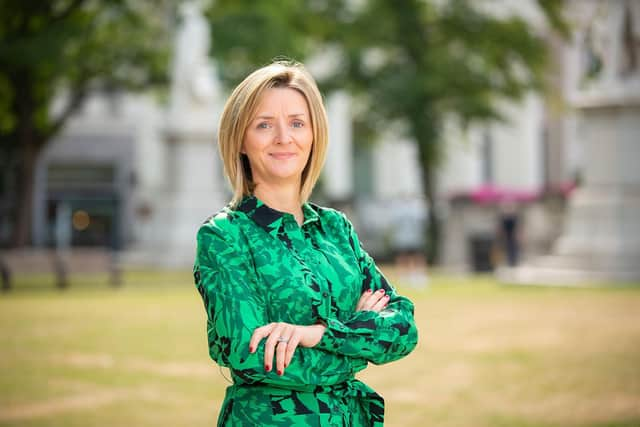 The British Business Bank also discovered that 2022 was a record year for university spin-outs, which received £2bn in funding – 12 per cent of total equity investment. In 2021, Scotland ranked top in the UK for the number of announced equity deals in such firms, with 47 of the 243 deals altogether coming from academic institutions north of the Border.
Significantly, the University of Edinburgh claimed the third-highest number of spin-out deals last year after Oxford and Cambridge, at 15, while the average deal size for university spin-outs across the UK was £8.9m, a third higher than the wider market.
Progress
Susan Nightingale, director, UK Network, Scotland at the British Business Bank, said: "Scotland's smaller businesses fared well in terms of equity investment last year, hitting a new record… University spin-outs and tech firms continue to perform well, and it is great to see the University of Edinburgh placing just behind Oxbridge as a stand-out success for academic-led businesses.
"It may be too early to see the full impact of higher inflation and rising interest rates on the financial ecosystem, but Scotland is so far bucking the trend for lower deal values we have seen at a UK level. Further financial support for smaller businesses is set to be available next year, with the launch of our new £150m Investment Fund for Scotland, which will continue to help smaller firms access the finance they need to thrive and develop."
Commenting on the UK-wide data in the report was British Patient Capital boss Catherine Lewis La Torre, who said: "The data highlights the fragile operating environment for companies… However, there remain a number of bright spots, with a record year for university spin-outs, growth in life sciences, and green shoots of the next generation of technology. The data also shows that 26 per cent of equity deals supported by the Bank, together with British Patient Capital, are going to companies with at least one female founder."
Comments
 0 comments
Want to join the conversation? Please or to comment on this article.