The Investment Fund for Scotland is one of a series of nations and regions investment funds being introduced by the Bank which will deliver a £1.6 billion commitment of new funding to smaller firms across the UK. By increasing the supply and diversity of early-stage finance for smaller businesses, it aims to tackle an "identified funding gap". Similar funds are planned for Wales, Northern Ireland and the south west of England, along with follow-on funds for the Midlands and the north of England.
Visiting Scotland to meet with potential fund managers to operate the new fund, British Business Bank chief executive Louis Taylor stressed that businesses across a broad range of sectors and from all parts of the country would be targeted for the financial assistance.
"We are hoping that this £150m fund will start making investments from the early summer," he confirmed. "It's not just a case of us bringing this money and dropping it into the market. The fund has been designed with regards to what the Scottish market needs. We have gone through an extensive consultation period with a wide range of local stakeholders to make sure this lands properly and by properly we mean that it will cover the whole of Scotland, not just the Central Belt, and will cover a range of businesses - from very small affairs, start-ups potentially, right up to companies that have great technology that need scaling up."
Taylor, who was speaking to The Scotsman on his first official visit to Scotland since taking up the role of chief executive in the autumn, said the consultation had included discussions with various governmental, financial and business organisations, including the Scottish National Investment Bank, Scottish Enterprise, the Federation of Small Businesses and the CBI. The new dedicated fund will run alongside the Bank's other funding programmes, which include the successful Start Up Loans scheme.
The Investment Fund for Scotland will encompass two microfinance funds offering loans of between £25,000 and £100,000. These will be focused on two geographic areas to ensure Scotland-wide coverage. Meanwhile, a debt fund will offer loans from £100,000 up to £2m and an equity fund will provide equity investment of up to £5m.
"We want this funding programme to be as sector agnostic as possible," noted Taylor. "Not all businesses can be unicorns and there is a wide range of businesses that still require support. We have put safeguards into the tendering process to ensure that the money is broadly spread and gets to all parts of Scotland."
He said: "It has been a tough time for businesses but there is also real opportunity. What does come through when I am talking to businesses is their creativity and resilience. It's rare for us to have been through a period like we have over the last six months or so, when the view on business prospects has changed so rapidly.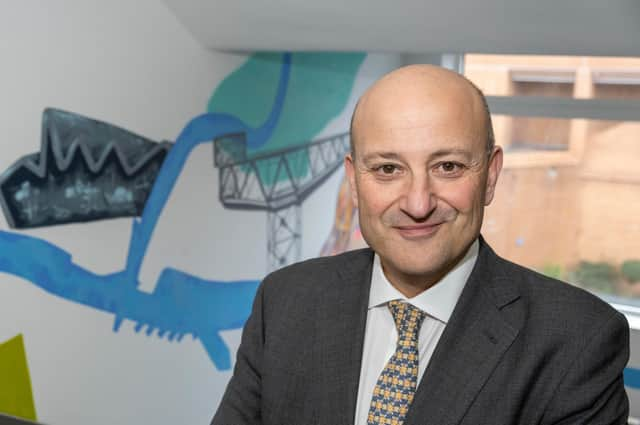 "Back in September things were not too bad, then we had the gilts crisis with everybody suddenly fearing that interest rates were going to go stratospheric, alongside general inflation and energy prices. I think people can now see the peak in inflation, the peak in interest rates and a peak in energy prices, and while it's not going to be easy it's not quite as Armageddon as we thought."
Taylor, who prior to joining the British Business Bank was chief executive of UK Export Finance (UKEF), the export credit agency, for seven years, conceded that many businesses were hesitant about borrowing at the current time, but said "financing at the interest rates we are talking about could be incredibly helpful to growth".
He added: "Rates are abnormal relative to the last few years but they are not abnormal relative to say a 50-year cycle. We have just been through a period of incredibly easy money. I think this fund is going to be able to provide not only debt for growth but equity for growth for businesses that need to scale up. When I talk to business owners they have got investment plans. They may put them off for a little while but they've got ambition and when they feel they can I'm pretty sure they will be keen to invest and continue to grow."
Details of the Scottish investment fund came as a new invoice finance lender launched, targeting businesses with revenues of up to £10m. Entrepreneur Andy Tait is teaming up with Texas-based Sallyport Commercial Finance to launch a commercial lender in Scotland that will back small businesses and provide "vital cashflow support during these challenging economic conditions".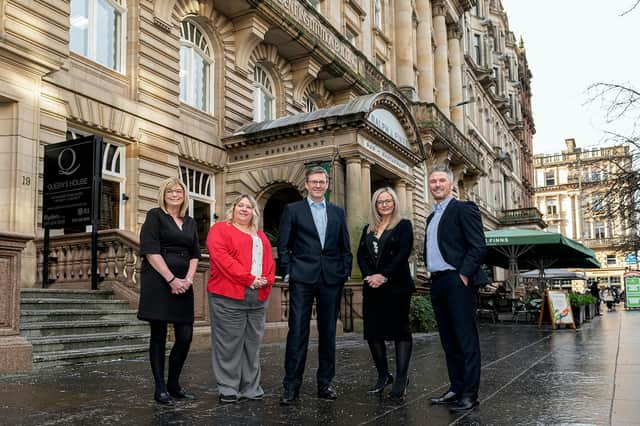 Tait launched the Scottish arm of Bibby Financial Services in 1999 and built the company to become the largest independent invoice finance provider in Scotland. Most recently, he served as chief executive at GreenAcres Cemeteries & Ceremonial Parks, having led a private equity-backed management buyout. Sectors being targeted by Sallyport Commercial Finance include haulage, manufacturing and recruitment.
Tait said: "The cost-of-trading crisis is really taking its toll on Scottish businesses, with sky-high energy prices and coronavirus support repayments causing headaches for entrepreneurs. Having built businesses in Scotland and other parts of the UK, I understand the pressure that the owners of small companies are feeling. Invoice finance can be a great option for many businesses to free-up working capital and boost their cash flow."