Scotland Food & Drink Partnership calls for stronger, more level playing field to help firms reach net zero
Scottish food and drink businesses need a level playing field of decent funding support to accelerate their sustainability, according to a report revealing a picture of disproportionate access among regions.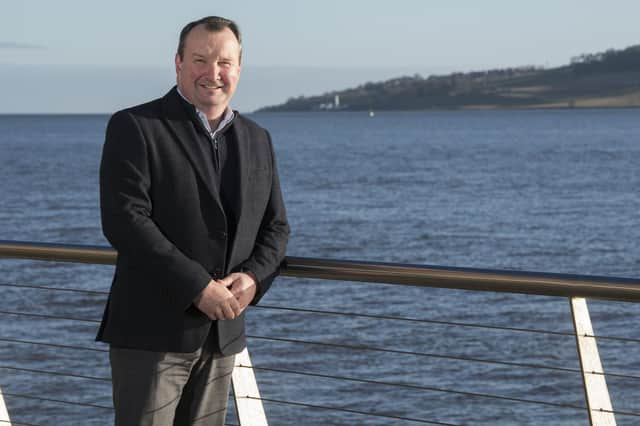 Scotland Food & Drink Partnership's Net Zero Commitment has unveiled new research it commissioned, finding that out of 22 grant opportunities available for businesses in the £15 billion sector, about 60 per cent were provided by local councils.
It added that of the local authority grants, more than two-thirds are capped at or below £10,000, where technologies like industrial air source heat pumps can cost many times that amount, although Highland Council was found to offer sums of up to £150,0000. Additionally, the report said many grants will cover up to 70 per cent of project costs but are only paid after the work has been completed, squeezing business cashflows.
Scotland Food & Drink Partnership said it commissioned the report to understand the funding landscape available to relevant businesses to identify opportunities, and highlight to where more support is required to reach national 2045 net zero ambitions. It also highlighted that Scottish public bodies Business Energy Scotland, Scottish Enterprise, Skills Development Scotland, and Rural Payments and Services currently offer grant funding.
Iain Clunie of the Scotland Food & Drink Partnership's Net Zero Commitment said: "Food and drink businesses are, by and large, on board with the need to reduce emissions for both the good of our planet, and for [their] future viability. But that knowledge and desire to take practical steps towards reducing emissions needs to be met with a funding landscape that supports that ambition.
"While there are some great opportunities out there for businesses, there are regional disparities and hoops to jump through that could be preventing many of Scotland's 17,500 food and drink companies from becoming more sustainable.
"Scottish food and drink businesses account for 10 per cent of all [firms] registered in Scotland, and 98.8 per cent of food and drink companies are SMEs. They need the support of funding and expertise to decarbonise through proven sustainable solutions, technologies, and practices. The Net Zero Programme will continue to work on behalf of the industry to ensure business can access the support they need, and we welcome open discussion with potential funders around the challenges."
Comments
Want to join the conversation? Please or to comment on this article.