Interview: Glasgow-based coffee firm Matthew Algie brewing up new phase of growth
Glasgow-based coffee firm Matthew Algie can trace its history back more than 150 years – but it is now aiming to brew up a new phase of energised expansion on the back of a major funding boost and consumer appetite that is both larger and more sophisticated than ever.
"More and more you see people closing their eyes and making 'mmm' sounds when they drink a cup of coffee," enthuses Dr Eduarda Cristovam, director of coffee, quality, and sustainability at the firm, amid a sector offering increasingly creative and prestigious potions. "I think coffee used to be perceived as a functional drink – you drink it to wake up, you drink it to keep going when you're at work. I think now coffee is much more associated with pleasure."
Speaking from the company's sizeable headquarters, complete with hi-tech roastery and coffee school, located on the southside of Scotland's largest city, she says the process of creating a cup is no longer viewed as simply adding water to coffee. "You can turn it into something really exotic."
The Matthew Algie business blends and roasts coffee beans from far-flung locations such as Honduras, Peru, and Rwanda, to a customer base of businesses and other organisations in the UK and Ireland encompassing Scottish-headquartered garden centre chain Dobbies, the National Trust for Scotland, and retail giant M&S. Also on the list are "thousands" of small independent firms like, say, hairdressers and offices that want to offer their own fresh coffee, a phenomenon that is "becoming more and more common, which is lovely to see".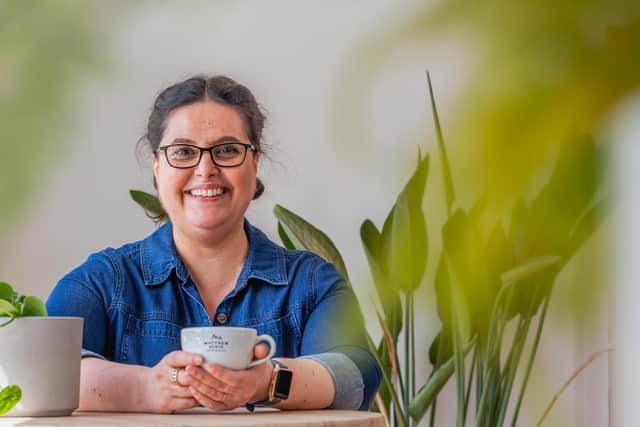 The firm, which now has more than 250 staff, in May of this year announced a multi-million-pound investment, supported by Scottish Enterprise, upping productivity and manufacturing capability, enabling it to roast in excess of 2,500 tonnes of coffee each year, creating nearly 40 jobs, and supporting its new sustainability strategy, aiming to be net zero by 2040.
Cristovam says regarding the investment that the firm needs to be able to adapt to survive in its industry. "And for us, it's really important to keep up to date with not just new technologies, but becoming much more flexible in what we can offer our customers… We [also] want to be more sustainable in the way we produce coffee."
The Matthew Algie business actually started out selling tea, with its eponymous founder, who was born in 1814 in Greenock, selling the product that arrived on the Clyde Clippers, and then in 1864 setting up his own tea blending and wholesale business.
After World War II the business added coffee to its offering due to increased demand, says it introduced the UK's first Fairtrade espresso bean in the 1990s, was acquired by German coffee and food service business Tchibo in 2016, and underwent a rebrand in 2020. Additionally, while coffee sales make up 60 per cent of its business, tea remains part of its offering alongside coffee machinery that is a key business line.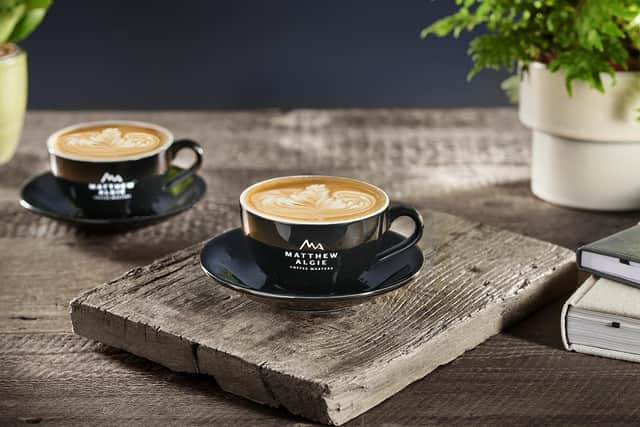 Now, Cristovam and colleague Estelle MacGilp, who holds the title of head of coffee sourcing, talk with passion about the variety and depth of the coffee industry, which is responsible for more than 210,000 jobs, according to the British Coffee Association.
Matthew Algie also points out that coffee has in fact overtaken tea as Britain's favourite drink, with more than 533 million packs of the product bought in supermarkets over the past 12 months compared with 287 million packs of tea.
"There's always something new," says MacGilp of the coffee industry. "It's those conversations you have when you just start talking about [the product] and the processing and the origins and the flavours and the producers and their lives. That's when people say, 'gosh, I didn't realise there was so much to coffee'."
Producing a new, unique coffee for a customer is something the two Matthew Algie experts (who have each been with the firm for about 20 years) both love, and they say that although they were trained differently, "we've always liked the same coffees".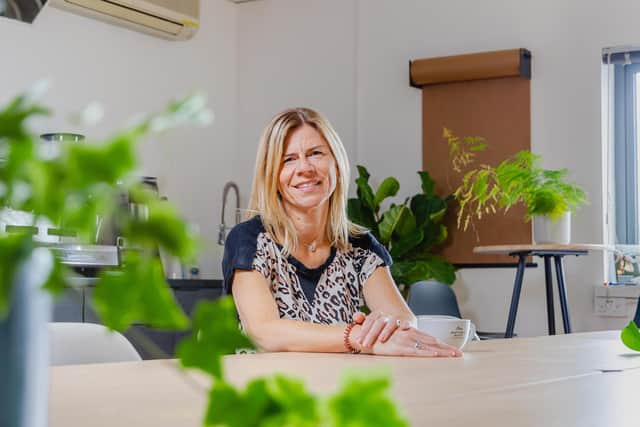 Cristovam, who is from Portugal, has a background in academia and oenology (the study of wine and winemaking). MacGilp did a business degree, and says she "fell into coffee buying", which she views as a fortuitous turn of events. Coffee is "one of those industries, I think, that if you get the bug, it's very hard to leave," she says.
Creating the perfect beverage involves a process known as coffee cupping whereby beans from various countries are tasted and compared with a view to creating the blend required. And that is a complex and fascinating task balancing, say, light and floral or rich and earthy elements, like a conductor leading the disparate instruments and players of an orchestra or a perfumer creating a complex scent with the right baseline and topnotes.
"You can go, 'okay, I need a Peru to offer me body and sweetness and fluffiness, I want to pick a Sumatra because I'm going to have loads of structure and aftertaste… And you start building the layers," says Cristovam, adding that the "really fun" process can be like crafting the seating plan for a dinner party so that there is a good balance with no clashing elements side by side.
The duo's expert knowledge has also been deepened with on-the-ground visits to producers in, say Brazil and Peru – deemed an essential but also engaging experience. "There's nothing quite like standing on a producer's farm," says MacGilp. "You feel the passion and the care that they put into it."
What could be superficially viewed as mere cup of joe evidently brings depths uniting continents, nature and city environments, and traditional and modern production methods. For now, Cristovam says the focus for Matthew Algie is spearheading sustainability in the coffee industry, "being known for sourcing ethical coffee, supporting producers. and helping to grow our customers' business". She also says there are constantly new flavours coming through. "It makes life exciting."
Comments
 0 comments
Want to join the conversation? Please or to comment on this article.