Scotgold saga: Miner likely to appoint administrators 'over coming days' after failed talks
The saga involving gold miner Scotgold Resources has taken another twist after the firm said it expected to appoint administrators "over the coming days" following fruitless funding talks.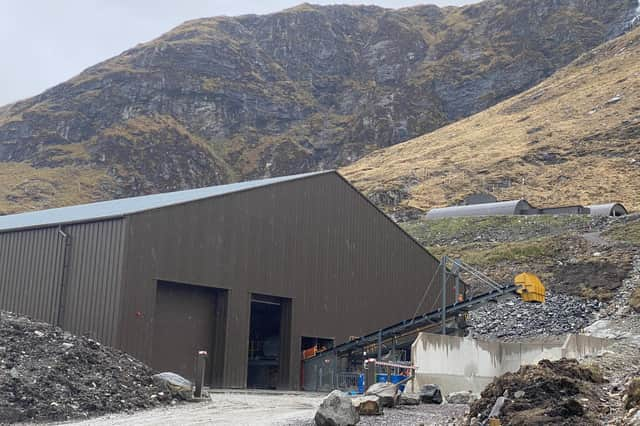 Last month, the company said it was in advanced discussions with a new strategic investor which, should final agreement be reached, were expected to provide sufficient funding for the business to continue as a going concern. However, in a brief update, Scotgold noted that those discussions have not resulted in an investment "at this time". It added: "Therefore, the directors, having assessed the options open to them, are now considering the appointment of administrators over the coming days. Further announcements will be made in due course."
The trading of shares in Scotgold Resources has been suspended since mid-September as a result of the funding woes. The firm is behind the Cononish gold and silver mine near Tyndrum on the West Highland Way but has been struggling to take its new mining plans forward and make a commercial success of the operation, which lies in the Loch Lomond and the Trossachs National Park.
At the start of October, Scotgold said talks with an "advanced prospective investor" had failed and it was in discussions with its existing funders which could result in the appointment of administrators. That was followed a couple of weeks later by news of the discussions with a new strategic investor.
The firm has had a challenging time at Cononish over the years but has remained confident that its transition to a new mining technique, called long hole stoping (LHS), will bear results. In September, it said the board had decided that trading in the company's shares on London's junior Alternative Investment Market (Aim) would be suspended. It added that a mine plan until July 2025 has been received and was under internal review. This plan supports the use of long hole open stope mining.
During July and August gold concentrate shipments totalled 235 tonnes with a sales value of £1.9 million. Scottish gold doré sales made to Scottish jewellery companies during those months totalled £46,160.
In July, Scotgold said it had kicked off a third-party review of its operations after "disappointing" production results in recent months.
Comments
Want to join the conversation? Please or to comment on this article.