'Resilient and adaptable': Scottish small businesses most optimistic about growth in the UK
Scottish small businesses are the most optimistic about growth in the UK and more than two-thirds are currently pushing ahead with expansion plans, a new survey reveals.
A notable 35 per cent of smaller-sized Scottish firms anticipate growth in the coming months, outpacing their counterparts in Wales (27 per cent) and England (32 per cent), according to the latest research from Novuna Business Finance. The result for Scotland marks the highest figure in five quarters and is similar to levels seen pre-pandemic, the firm noted.
Additionally, the rate of Scottish businesses expecting a downturn is relatively low. Just 16 per cent foresee either moderate or severe contraction in the next three months. These figures are marginally lower than Wales (19 per cent) and England (17 per cent), as well as the three-year average of 19 per cent since the onset of the pandemic.
More than two-thirds (71 per cent) of small Scottish businesses are currently implementing targeted initiatives to drive growth, the survey shows, up from 65 per cent last year at this time and the highest figure in two years. Amid challenges such as the cost-of-living crisis, sticky inflation and consecutive interest rate increases, small business leaders are said to be focusing on cost management as a means to set their enterprises on a growth trajectory. Some 67 per cent cited reducing fixed costs as their top priority, followed by enhancing cash flow (30 per cent of firms) and more rigorously pursuing overdue payments (18 per cent).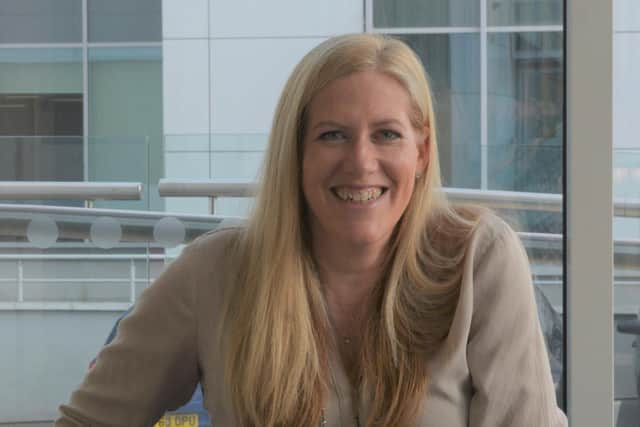 Jo Morris, head of insight at Novuna Business Finance, said: "Our tracking research highlights the resilience and adaptability of Scottish small businesses, even in the face of economic challenges. These findings offer a clue about what might be next. If business owners are working on future growth initiatives now, we should see an uplift in the overall proportion of businesses reporting growth during the autumn and winter months. We also note from the research that, beyond cost control, many enterprises are looking to invest in new equipment and to review their funding relationships."
In terms of investment, the research points to a marked uptick in businesses planning to acquire new equipment, almost doubling from 12 per cent a year ago to 23 per cent now. The data also reveals a substantial rise in businesses relocating to larger premises, up from 9 per cent to 14 per cent. Taking on additional staff is also on the agenda, climbing from 16 per cent of firms last year to 20 per cent currently.
In terms of funding, the proportion of businesses looking for financial backing through a partner or company rose from 9 per cent last year to 15 per cent currently. Meanwhile, an unchanged 11 per cent said they were re-evaluating their financial commitments.
The prospect of securing growth by expanding overseas into new markets remained low at 11 per cent of businesses. This is a stark contrast to the more robust figures of 2016 and 2017, where the rate hovered between 25 per cent and 28 per cent, suggesting that the aftermath of Brexit has had a disruptive impact on many Scottish small businesses' global aspirations.
Comments
 0 comments
Want to join the conversation? Please or to comment on this article.