Reaction: Inflation fall offers hope for households, but it may be too early to celebrate
A sharper-than-expected fall in inflation last month will come as a relief to households and businesses and take pressure off the Bank of England but it may be a little too early to celebrate.
The decrease in the main consumer prices index (CPI) measure of inflation to an annual rate of 4.6 per cent in October, down from 6.7 per cent in September, reflects a big fall in the energy price cap, year on year, and means that the Prime Minister has met his pledge of halving inflation by the end of this year. October's figure marks the lowest level since October 2021, when CPI stood at 4.2 per cent. It had peaked at an annual rate of 11.1 per cent a year ago.
Slowing inflation last month was also driven by house prices, which saw the lowest CPI rate since records began in 1950. Food and non-alcoholic drink inflation eased to the lowest level since June last year, providing some relief for households squeezed by the higher cost of living. It also means that many savers will now be beating inflation with the interest rates being paid on fixed-savings products and even some instant-access accounts.
James Lynch, fixed income investment manager at Aegon Asset Management, said the downward trend on inflation showed that the Bank of England was taking the correct course of action. "Now that the Bank of England have paused interest rates at 5.25 per cent at two meetings in a row, they really did need some confirmation that they are on the correct course of action and they got that with the October inflation numbers," he said. "The BoE had a forecast of 4.8 per cent CPI and it came in at 4.6 per cent, and more importantly services fell to 6.6 per cent while they expected 6.9 per cent. The big move down in inflation came from the Ofgem price cap falling in October. This contributed the most to the fall but outside of that it was also a pretty broad-based move down in most components.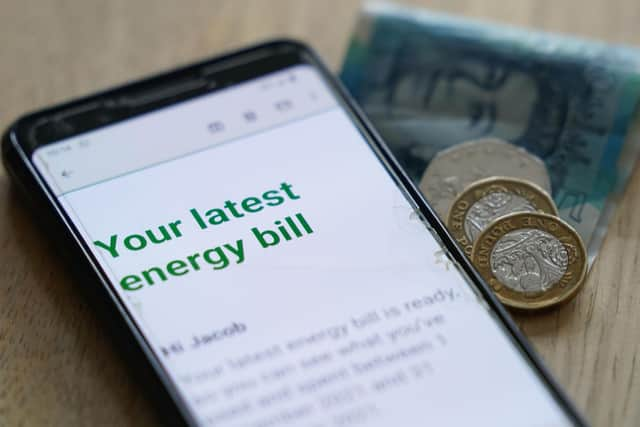 "The UK inflation numbers are now not looking too out of line with the US and the eurozone, and we would expect inflation rates to continue to fall into next year," he added.
With inflation seemingly moving in the right direction, most economists believe that interest rates have peaked, barring any exceptional events such as a further spike in oil prices as a result of the conflict in the Middle East. However, the expectation is that rates are unlikely to fall until the latter half of 2024, at the earliest.
Richard Berry, founder of GoodMoneyGuide.com, said: "These better-than-expected inflation figures are a cause for hope for households, but it's too early to be celebrating. Tensions around the Israel-Gaza conflict and the ongoing war in Ukraine mean that energy costs are already predicted to be higher in 2024, and it wouldn't take much for the Middle East tinderbox to ignite and push costs through the roof again.
"All eyes will now turn to the Bank of England, which has a difficult decision to make on interest rates. After months of punishing increases that have seen mortgage prices rocket, the Bank potentially has the latitude to bring rates down, but it's not a move that home-owners should hang their hat on."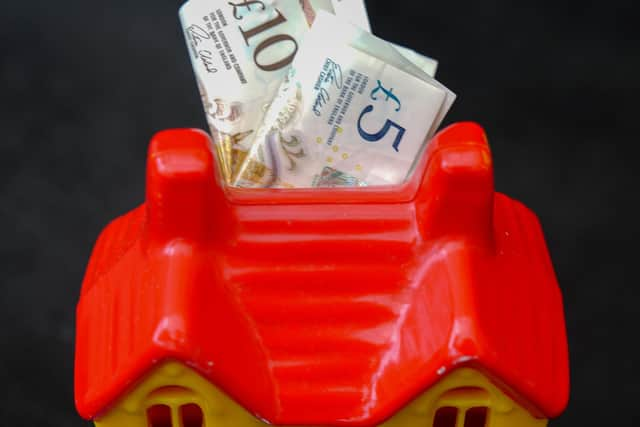 Jill Mackay, savings specialist at Glasgow-based mutual Scottish Friendly, said the reality for UK households was that living costs were still rising. She predicted that inflation could hover around 4 to 5 per cent "for some time", which keeps it well north of the Bank of England's 2 per cent target.
"Heading into winter, people's energy bills will go back up and experts are predicting that the energy price cap will rise again in January," noted Mackay. "We are clearly not out of the woods yet and households should keep a firm handle on their finances to mitigate the impact of any higher bills and unexpected costs. Building up a considerable savings buffer remains the priority for anyone able to do so, while for longer-term goals investing should be part of people's thinking."
Higher interest rates have been weighing heavily on mortgage holders moving from previous ultra-low deals to new fixed offers or trackers while first-time buyers have found themselves priced out of the market. While the bank base rate seems unlikely to be cut in the near future, competition for business has resulted in many big lenders announcing mortgage rate cuts, widening the choice for borrowers searching for deals under the 5 per cent mark.
This week has seen First Direct announce rate cuts of up to 0.4 percentage points, while Halifax also announced cuts to its mortgage rates by up to 0.46 points. This included cutting a five-year fix for borrowers with a 10 per cent deposit by 0.24 percentage points to 4.97 per cent.
Amanda Aumonier, director of mortgage operations at Better.co.uk, said: "A decrease in inflation would typically trigger the Bank of England to consider cutting interest rates. However, industry experts are anticipating that the current base rate is unlikely to change in the next year, suggesting that mortgage interest rates are likely to stabilise for the time being. Having said that, it's crucial to bear in mind that geopolitical uncertainties could impact the economy, so making precise predictions about what interest rates are going to do is always a gamble. If your fixed deal is coming to an end within the next six months, talk to a mortgage broker who can provide you with personalised guidance based on your current financial stability and how comfortable you are with taking risks."
Comments
 0 comments
Want to join the conversation? Please or to comment on this article.