Ratho's Skylark Lasers beams up seven-figure funding boost from Innovate UK to help improve sea and rail navigation
Photonics specialist Skylark Lasers has secured investment of more than £2 million that it says will help it drive advancements in areas such as quantum-enabled ship and rail navigation.
The firm, which is based in Ratho on the outskirts of Edinburgh, has landed £2.34m from Innovate UK, with the sum part of the £25m total funding available from the national innovation agency's quantum-enabled positioning, navigation, and timing Small Business Research Initiative competition fund.
Skylark, billed as an agile photonics company that specialises in the design and manufacture of ultra-reliable, high-performance, single-frequency diode-pumped solid-state lasers, added that it has secured the largest single amount awarded for quantum investment in Scotland to date.
The capital is set to be invested in establishing and scaling the production of quantum gravity sensors to accelerate advancements in the autonomous navigation of shipping vessels, and provide next-generation navigational precision to tankers on the open seas, where GPS and satellite navigation are poor.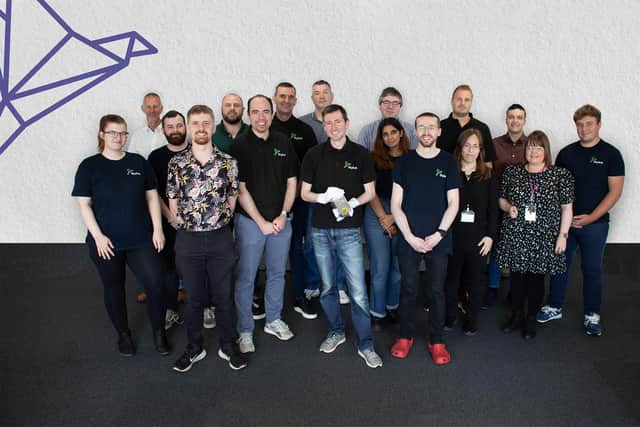 Skylark's recently appointed chief executive Dr Ben Szutor cheered the "milestone moment" for the firm, saying the new funding will enable the full-scale commercialisation of its quantum portfolio.
He added: "These innovations have the potential to revolutionise the ship and rail navigation, civil engineering, and underground resource exploration sectors, which will have a significant influence on global supply-chain efficiencies. Scotland is at the forefront of worldwide laser innovation, and this funding will further excel Skylark Lasers as a pioneer in the development of quantum technologies, and allow us to grow the business in the coming years."
Roger McKinlay, challenge director quantum technologies at Innovate UK, said: "We're delighted to be helping Skylark Lasers build up their portfolio of high-performance quantum products for which there is growing customer demand. Here is evidence that the UK's technical leadership is now being translated into real industrial capability."
Alastair Moore​, senior investment manager at Skylark investor Par Equity, the Edinburgh-based venture capital outfit, said: "It's brilliant to see Skylark Lasers recognised as one of the most innovative companies in the UK's quantum technology ecosystem through the award of this transformational grant."
Comments
 0 comments
Want to join the conversation? Please or to comment on this article.