Perthshire-based cleantech firm Penrhos Bio raises seven-figure sum to speed up commercialisation
A Perthshire-based firm that was co-founded by Unilever has raised £3 million to help speed up the commercialisation of its technology that harnesses nature to tackle harmful biofilms.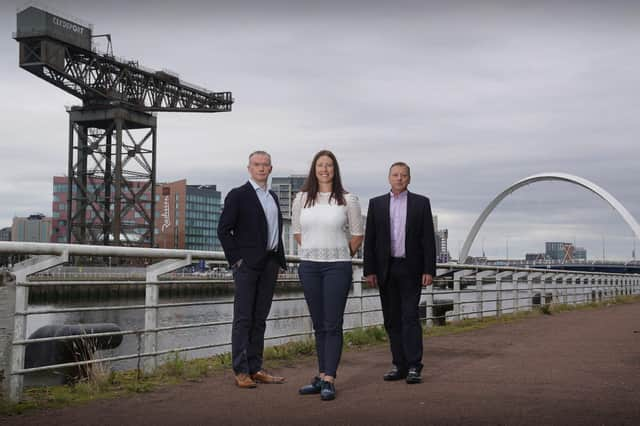 Penrhos Bio says the latest investment will accelerate the regulatory submission and commercialisation of its pioneering anti-biofilm offering Remora, which protects surfaces against multi-species harmful bacteria, fungi, and algae, billed as a sustainable alternative to disinfectants and antimicrobial agents in domestic and industrial settings.
The cleantech bioscience firm explains that biofilms are "communities" of microbes that live and grow on a surface, and cause drag to shipping, destroy food crops in the field, and can stop a chronic skin ulcer healing, for example, with a total negative economic impact estimated to be £45 billion in the UK alone in 2020, and a cost to the environment and to society that is "immeasurable".
Penrhos Bio has also now appointed Earthbound Brands LLC co-founder and chief executive Jeff Cohen and Eos partner Andrew Durkie to its board. Penrhos Bio chief executive Professor Richard Hammond welcomed the appointments, adding: "Remora is inspired by nature, with sustainability and the environment at the front and centre of everything we do. With the support of our current investor base and new investors, we continue to build the business. This investment will allow us to accelerate our regulatory activities, leading to active registration alongside building our brand value in Remora."
The firm added that it is already working with multiple corporate partners spanning agricultural technology, marine, renewables, and healthcare. It also said that in June this year, the use of Remora was approved by state department Health Canada for use in 3D-printed dental medical devices, and the Perthshire cleantech business says its next phase will see more product launches as it moves through necessary regulatory approval processes alongside its commercial partners.
Hammond added: "We are excited with the progress Penrhos has made to date and look forward to continued commercial success. There are some exiting developments in the pipeline, and I would like to thank all the shareholders for their support of the business to enable these going forward."
Durkie, partner at Eos – which also counts endurance cyclist Mark Beaumont among its top team – added: "Since we invested in 2022, Richard and his team have continued to impress Eos with their scale of ambition and progress. Remora is a brand that has the potential to be a game-changer across multiple industries. Penhros Bio is precisely the kind of impact investment Eos was set up to support."
Kerry Sharp, director of entrepreneurship and investment at Scottish Enterprise, said: "With a wide range of applications and target industries, Penrhos Bio's new anti-biofilm technology is primed for commercial success and has strong appeal for international markets. Its innovative approach provides a sustainable alternative to products currently available, giving it a unique selling point that is sure to accelerate the company's growth."
Comments
 0 comments
Want to join the conversation? Please or to comment on this article.