Martyn James
The robots are coming for your jobs – and this time they want to get creative too. Well, at least according to the news which has been full of stories lately about artificial intelligence. All of this can be a bit scary, though many of the stories feature frankly clunky art generators to excitable engineers who think the machines have reached consciousness (they haven't).
Most of the news has focused on ChatGPT, a "thinking" bot that can apparently write convincing poetry for Valentine's Day, do the kids' homework and impersonate pop stars' writing style, though Nick Cave begged to differ.
Should we be worried? That all depends on how you feel about human interaction.
For years now, excitable executives have been telling me about how the chatbot is the future of customer service. I think we all know how that's worked out. Clunky, largely useless and frustrating to use, the chatbot is reviled by people everywhere. So while technological developments like ChatGPT are potentially a huge leap forward, they will only operate within the parameters set by the business. And if they don't want to talk to you about difficult things like complaints, nothing will change.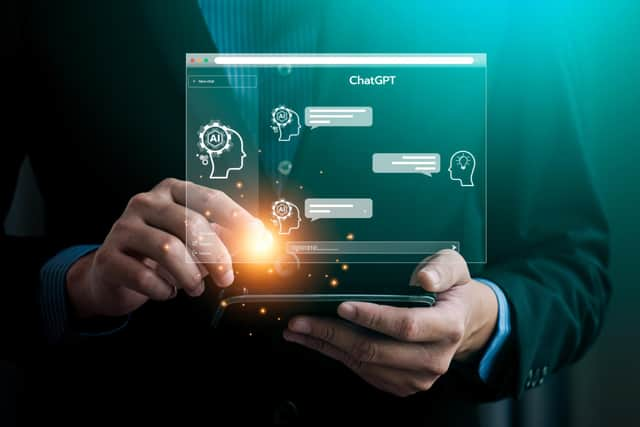 But we hold the power when it comes to customer service. You just have to complain if you can't speak to a human.
The most common question I get asked is "how do I get a business to listen to me?" Sadly, it's often a challenge – especially in certain sectors like travel or retail. But there are a few tactics you can try.
Think strategically. If there's a phone number, then the time you spend on hold is likely to be much, much longer due to the volume of people trying to get help and the reduced number of staff available. Go for off-peak hours, with mid-afternoon being one of the better times with standard opening hours and during the evening prime time TV slots for 24-hour helplines.Confuse a chatbot. For all the industry excitement surrounding chatbots, they're pretty low tech. Most are programmed to follow certain questions and patterns – and that isn't going to change even with advances in technology. Many people give up when faced with this option but keep questioning the robot. Some bots default to actual customer service teams if you persist or respond randomly. Type in 'blancmange' if you're feeling random, till it gives up.Social media. We really shouldn't be forced to use social media, but it is a good way to get a business to notice you as the teams monitoring the tweets and posts are usually actual people. If you sign up to Twitter, it's the most effective way to get attention (but don't engage with the angry, shouty people).Find a forum. Remember them? Back in the early days of the internet, forums were the places to be for getting information on businesses that were reluctant to communicate. There are loads still out there. Type a question in to a search drive if you're struggling to contact a firm and see if any pop up. The MoneySavingExpert forum has hundreds of thousands of users, for one.Make like you're cancelling. If you have any kind of agreement with a business and they aren't responding, see if you can start the process of cancelling it. That often prompts a person from a different team to contact you to talk you out of it.Complain about customer service. All businesses should respond to written complaints, so make them and take the matter further. You can notify regulators if a business makes it hard to contact them or won't give you a human response.
Increasingly, pre-empting problems is the best way to avoid them. So before you buy or sign up to anything, go online and check out the 'contact us' section of the firm's website. If you can't call or email, consider going to a competitor – after all, if they don't want to talk to you, why give them your cash?
Martyn James is a leading consumer rights campaigner, TV and radio broadcaster and journalist.
Comments
 0 comments
Want to join the conversation? Please or to comment on this article.