Sixco Limited, which has 13 sites in the UK and Ireland, posted turnover of £30.8 million for the year to June 2022, versus £18.1m for the prior 15-month period to June 2021. Operating profits from continuing operations came in at £4.4m, against a loss of about £600,000 in the pandemic-hit 15 months to June 2021. Underlying earnings from continuing operations before depreciation topped £5m, compared to a loss of some £100,000 in the prior 15-month period.
During the 12 months under review, the company invested £3.9m, including the opening of Six by Nico sites in Canary Wharf, Dublin and Aberdeen. An £11.5m funding facility was also agreed with challenger lender ThinCats to support the group's expansion strategy.
Chief executive and founder Nico Simeone outlined significant expansion plans for the year ahead, with four new UK Six by Nico openings, as well as new bar and bakery ventures. In addition, the group is drawing up plans for international expansion, with potential for a new venture in Dubai towards the end of 2023.
Simeone said: "While Covid was a huge challenge, we've bounced back very strongly, thanks to our amazingly loyal customer base who stayed with us through the lockdowns and have returned to our restaurants in phenomenal numbers. That's down to our dedicated and hard-working team who have been absolutely brilliant - delivering consistent creativity and fun experiences day-in, day-out."
Sixco group chairman Rob Wirszycz added: "Nico's genius in coming up with the concept of fixed-price, six-course tasting menus that change
every six weeks has struck a resounding chord with the dining public. Crucially, thanks to our core strategy of building customer loyalty, we emerged strongly from the pandemic and now have a fast-expanding database of more than 550,000 engaged and active customers, all literally hungry for the experiences we deliver.
"Our headcount has expanded to over 500 colleagues, despite the well-known challenges the industry has faced in recruitment and retention,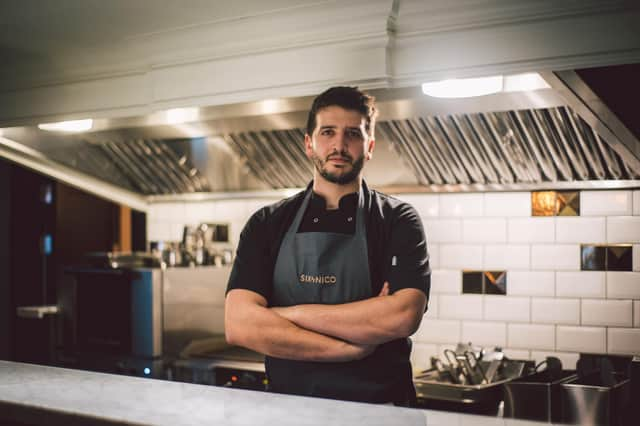 and our employee benefits are highly competitive," he added.