Luxury cottages hit market after transformation of scenic Angus estate
A couple who bought an Angus estate just before the world locked down have introduced luxury cottages to the holiday rental market following an extensive revamp.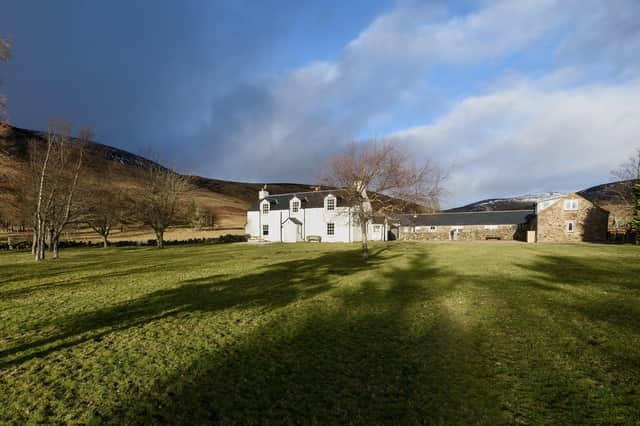 Archie and June Bennett, who have a track record in American hotels, secured the purchase of the Auchavan estate in early 2020. As a result, and with distance travel impossible, the couple could not develop the project on the scenic site, which sits to the south of the Cairngorms National Park, for more than two years.
They have now completed a major restoration of five properties on the sprawling estate, which includes a listed farm cottage named Presnerb, one of the oldest standing dwellings in Glen Isla. Plans are also in consideration to create a group meeting space suitable for family events, business meetings and potentially weddings.
With decades of experience in the Texas hotel scene, Archie Bennett oversaw the extensive renovations, deploying local tradesmen to do everything from improving roads and fortifying bridges to running electricity to an early 20th century stone cottage for the first time. A sixth luxury property is also likely to be brought into Auchavan's rental portfolio in the coming months - a water-side cottage that regularly enjoys visits from deer in the evenings.
June Bennett, who was raised in Ireland before moving to the US, said: "We got the keys a week before lockdown in 2020 but we were in the States. In fact, it was more than two years before we were even up the hill."
Archie added: "We didn't pay much attention to the cottages until we got over here. When we started looking around, some were in pretty good shape - most were not. I think we've done a pretty good job. I think they'll be a real addition to upscale lodging in the Cairngorms area. There is not that much here for 4/5 star. Having several properties, situated together, means whole family reunions and get-togethers are possible; something currently lacking in the area."
The purchase and redevelopment of the Auchavan properties, fringed by the River Isla, adds to the approximately 2,000-hectare Glen Cally Estate, which the family purchased in 2005.
Comments
 0 comments
Want to join the conversation? Please or to comment on this article.