Life sciences injection: Industry giant Merck to create 500 jobs across Scottish sites
Scotland's life sciences sector has received a major boost with the news that industry giant Merck is to create nearly 500 jobs across two Central Belt sites.
The German group said it was investing some €35 million (£30m) in its operations at Glasgow and Stirling as it responds to global demand for biosafety testing for drug development and commercialisation. The expansion will create in the region of 500 jobs, bringing Merck's workforce to more than 1,200 employees across the two locations.
The centrepiece of the investment is a new, 1,200-square-meter facility in Glasgow, which will house molecular biology and sequencing services. The company will expand testing capacity in its current buildings with biosafety testing, analytical development and viral clearance suites. The latest investment follows the group's recent expansion moves in the US and China.
Dirk Lange, head of life science services, Merck Life Science, said: "We remain committed to ensuring the safety of the world's medicines through our state-of-the-art testing solutions for our customers around the world that drive new treatments. Since mid-2022, we have invested more than €350m in our global testing network to meet the growing demand for these services."
David McClelland, site head and managing director for the Scottish sites, said: "Merck has a wealth of testing expertise spanning over 75 years, including 33 years here in Scotland. The biosafety testing services at our sites in Glasgow and Stirling have been experiencing strong, double-digit growth for several years. This investment is a significant announcement for Merck in Scotland and an acknowledgment of the great work of our on-site teams."
With its testing services portfolio, the company performs more than 20,000 studies in the UK annually for some 500 clients globally.
Stuart Armstrong, chief executive of the Scottish Life Sciences Association, said: "This is great news for Scottish life sciences and Scotland as a whole. We are delighted to continue to support Merck as they expand again in Glasgow and Stirling. We will work alongside Merck to ensure they have all the resources they need to deliver a successful project.
"Making sure we have the skilled people to fill these jobs is a priority for us and it is excellent to be working with Glasgow Caledonian University, Stirling University and Forth Valley College, amongst others, to ensure we have students graduating with more than just an appreciation of the world class regulatory environment they'll be working in."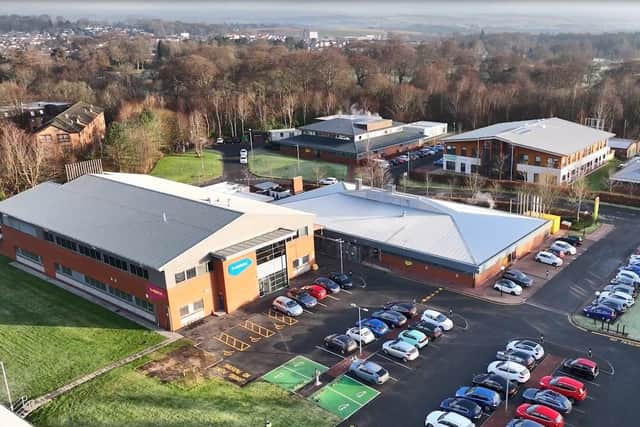 BioReliance Contract Testing Services and the recently formed Millipore CTDMO Services are part of the company's life science services business unit, which together with the process solutions business is one of Merck's "big three" growth drivers. By 2025, these businesses are expected to generate approximately 80 per cent of targeted sales growth, and more than 50 per cent of total sales in 2025. The company aims to increase its group sales to around €25 billion (£21.6bn) by 2025. Merck, which operates across life sciences, healthcare and electronics, has more than 64,000 employees globally. In 2022, the group generated sales of €22.2bn across 66 countries.
Stuart Patrick, chief executive of Glasgow Chamber of Commerce, added: "This announcement is very good news for Glasgow and the surrounding region. The success of the Merck team in building such a powerful presence in biosafety testing reinforces the growing importance of Glasgow as a hub for science and innovation built on an excellent pipeline of talented new staff. The health and life sciences industry will play a central role in shaping opportunities for a high quality career in the city region and Merck is showing how it is done."
A report last year revealed that life sciences had become the most popular area for equity investment into tech-focused smaller businesses in Scotland as the pandemic increased interest in healthcare technology. The analysis from the British Business Bank showed that investment in Scotland's smaller life sciences companies reached £61m during the first nine months of 2021 - 42 per cent higher than the figure for the whole of 2020, at £43m.
Meanwhile, a fledgling Edinburgh biotech has secured £250,000 of seed investment to develop systems that will enable the economic delivery of advanced cell and gene therapies. The investment will be deployed to further advance Lentitek's technology and commence initial commercial trials. Founded in 2019 by Dr Adam Inche, the venture is focused on solving key issues within the manufacturing process of lentiviral vectors, one of the key components of advanced cell and gene therapies, which can provide curative treatments for previously intractable cancers and other genetic conditions.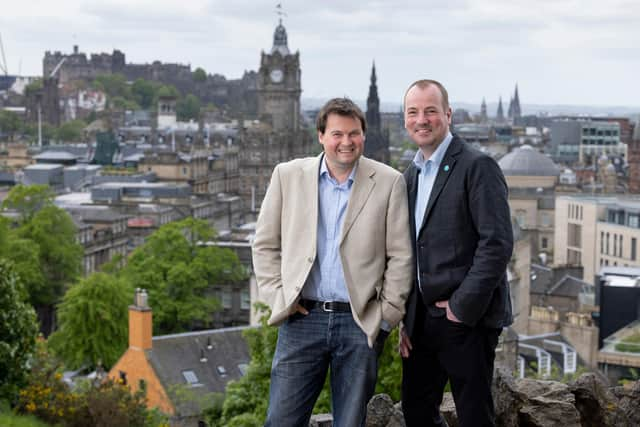 Inche, Lentitek's chief executive, said: "Lentitek has developed a unique manufacturing technology which has demonstrated significant enhancements in key quality metrics affecting yield and potency, which must be improved to reduce costs and ultimately widen accessibility."
Leif Anderson, co-founder of Lentitek, added: "The clinical potential of cell and gene based therapies has been well demonstrated. Indeed, many of those enrolled in clinical trials over the last decade would simply not be alive today without these remarkable treatments. Sadly, manufacturing and delivery challenges remain a significant barrier to adoption. With this investment, Lentitek will take an important step in addressing a number of critical issues to ensure these treatments are available to all who need them."
The £250,000 seed investment has been led by Gabriel Investments (Gabriel-IS), a Glasgow based investment syndicate that focuses on early-stage Scottish companies. Co-investors included Edinburgh-based Apollo Informal Investment, Scottish Enterprise and the University of Edinburgh.
Comments
 0 comments
Want to join the conversation? Please or to comment on this article.