Interview: Scots-born, LA-based Scottish Business Network advisor Charles Lew
Originally from Ayrshire and now based in Los Angeles with a high-octane, multi-hyphenate career, Charles Lew is tapping into his roots and professional expertise to help Scottish firms realise their own version of the American dream.
Lew is one of about a dozen advisors on the books of Scottish Business Network (SBN), which aims to unite Scotland's diaspora, and also has about 40 ambassadors around the world, with several from coast to coast in the US alone.
And the businessman is keen to hear from more firms from his native Scotland to help elevate their presence Stateside – and beyond. "There's nothing that would make me happier than taking the small or midsize or large taking any Scottish entity, and helping them transition and grow and expand and position themselves for not only a US exposure, but the US market is such a jumping point, such a trampoline, for global expansion.
"I always say Los Angeles is the greatest 'opportunity city', from my perspective, in the world. If you want to be exposed to the entire global community, come to Los Angeles, so the idea that businesses from Scotland could come to this city or this coast, and that our efforts could influence or determine or set a trajectory for exposure to the world, I can't think of anything that would make me more excited or happier."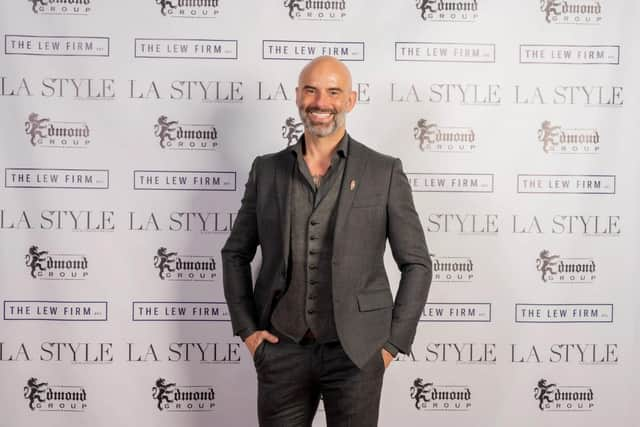 Lew's SBN role is one of many strings to his bow, which include serving as managing partner of his own legal practice The Lew Firm (focused on hospitality, entrepreneurship, and entertainment); adjunct professor at Loyola Law School; LA City small business commissioner; and operating partner at Twist Capital, a tech-focused investment firm. He is also super-connected, for example is good friends with Scottish actor Martin Compston.
It all comes more than three decades since he as a child relocated from the relative monochrome of Saltcoats to the Technicolour landscape of Florida, swapping one coast for another. "The biggest shock for me was just the scale of everything… everything was just big and busy," he says. He later "threw everything in a Dodge Ram" and headed straight to LA to go to law school, where also picked up work as a Hollywood bouncer.
Now, he is keen to shine a spotlight on the potential of Scotland, which he describes as a "truly unique small country", but not the best promoter or marketer of its considerable expertise and distinctive skill sets. On the latter point, he cites a book called The Geography of Genius by Eric Weiner, saying one of the few cities it identifies as the provenance of genius at certain points in the history of the world is Edinburgh.
"If you look at the ingenuity, and the creativity and the creations that have come out of Scotland, especially for such a small population, I think we're disproportionately represented on the global stage… I think it's just a hard-working, determined, and creative population, that's probably, at least for the entire modern history of the country, had to... find a way to succeed with limited resources, and obstacles that a lot of the rest of the world doesn't have – the immediate one that comes to mind is the weather." However, he sees a silver lining to the cloudy climate in that it led to him playing chess and being a keen reader at a very young age that he wouldn't necessarily have taken up in a warmer climate.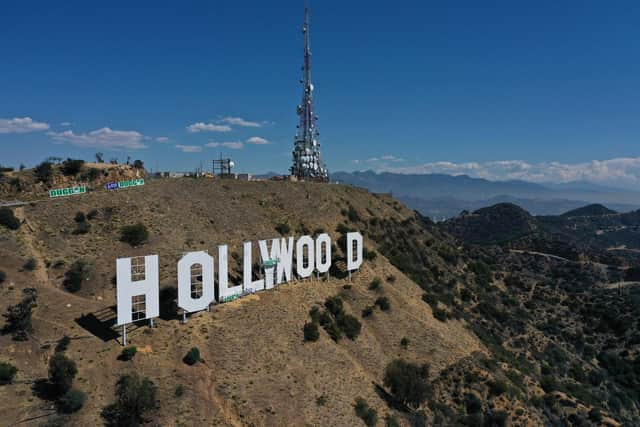 He has been advising a "very broad spectrum" of businesspeople and businesses from Scotland, everything from photographers looking to move into a new market, to small batch distilleries seeking distribution, to wool companies, and high-end custom furniture companies "who really embody and exemplify that kind of Scottish old world craftsmanship, which is very, very exciting to me and [my] firm".
Another important Scottish industry that is at the other end of the scale from old world craftsmanship is its £5 billion-plus tech sector, an area that SBN chairman Russell Dalgleish ("the consummate dealmaker and introducer and connector to other people", says Lew) has also recently highlighted as key. Separately, an initiative to take Scottish tech businesses to the next level recently pushed the button on a new course aiming to reduce the number of early-stage failures. Lew flags his own fascination with virtual reality, which led to him teaching Metaverse in the law, and sees "such an incredible opportunity" regarding machine learning and artificial intelligence.
Meanwhile, the USA has been investing in the Scottish tech scene, and has been the leading country of investment origin for Scotland, the UK and Europe throughout the past decade, according to an EY report. The study said Scotland secured a third of its inbound projects from the US in 2022, with a sectoral focus on digital and IT services.
Returning to Lew's role at SBN, he says it has made him feel closer to Scotland. "I think the exciting thing for me is it provides a direct channel and ease of communication, which, of course, as we get older and busier, we have this very, very finite resource, which is time… But if an opportunity arises, like SBN, it just makes it that much more readily available for someone like me to say, if I don't have to be generating these leads, and I don't have to be making these introductions or creating them myself, but I can curate and foster and assist once the introductions are made, it makes it infinitely easier for me.
"We find these Scottish individuals who have attained these incredible positions, in these large cities, these metropolises in the United States, and it's wonderful. I just always love hearing that accent because I know that if nothing else, there's going to be a few good laughs, a ribbing about a football team, or a reference to an old Scottish TV show, just a nice reference to a country that's incredibly important to me."
Comments
 0 comments
Want to join the conversation? Please or to comment on this article.