"Our goal is to ensure that everyone in Scotland has access to the support and resources they need to start and grow a successful business, regardless of their background or circumstances, and, in doing so, we can unlock the full potential of Scotland's economy," he says.
The latest firm Business Gateway has highlighted its role in supporting is Aberdeenshire sweet shop Tutti Frutti, saying the latter's co-founder Leanne Craig had always wanted to start her own business but was apprehensive of where to begin. "Following advice from Business Gateway, she decided to take the leap," it states.
The [NSET] recognises the importance of innovation in driving Scotland's economic growth. Business Gateway's role is to work closely with the Scottish Government and other partners to support this vision, stimulate entrepreneurship, and help foster a dynamic ecosystem across Scotland.
Our mission is to provide start-up and existing businesses with the knowledge, tools, and resources they need to succeed in today's highly competitive and rapidly changing landscape. Our work is essential now more than ever, given the challenging environment created by Covid-19 and the energy and cost-of-living crises.
These times have caused great turmoil, and we have witnessed the fallout, but luckily we also see the positive change that world events have had in sparking entrepreneurial spirit.
One recent example of this is Hart of Shetland. Helen Hart is a secondary school teacher turned handcrafted rug maker and we helped her to turn her hobby into a business. When she started out, she was taking orders only through word of mouth, but is now receiving enquiries online after we enabled her to upskill her digital know-how.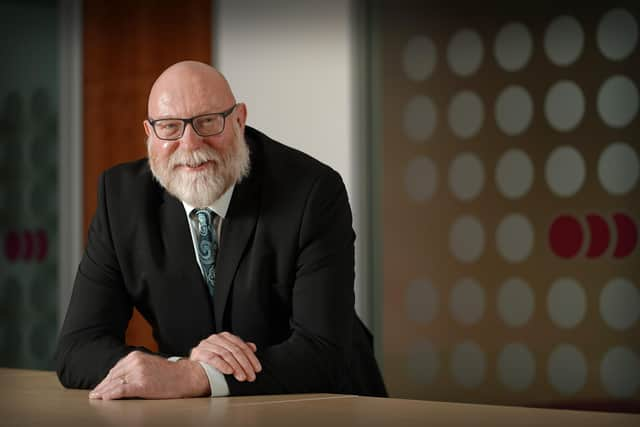 There's also Gordon McGregor, a retired police officer, who is behind the UK's first Paratreker – a non-motorised, all-terrain wheelchair. After we connected him with the right people, including Scottish Enterprise and our experts at DigitalBoost, Paratreker is now available to buy in the US and Europe.
To what extent has the level of support you provide increased amid entrepreneurship becoming a more mainstream career option, and more inclusive, for example, you've been working with the Scottish Association for Mental Health (SAMH) and last year published the results of a survey on female business-founders…
Entrepreneurship has become a much more mainstream career option in Scotland, and it experienced a further surge in popularity during the pandemic. We have responded to that in several ways.
Firstly, our digital services have been at the forefront, from supporting those who live rurally to build a community online for their products and services to full website overhauls to support the demand in e-commerce.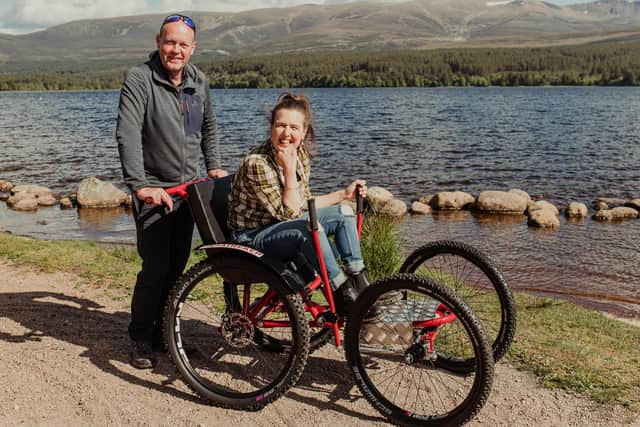 We recently worked with SAMH to provide tailored support for our advisors as they guide business-owners who may face additional challenges or barriers in starting and growing a business.
We have also done pilot programmes in the childminding and nurseries sector because it was badly hit by the pandemic. I firmly see childminding and nurseries as a part of the economic development landscape, because without that infrastructure, how do people take up further education, apply for job opportunities, or decide to start their own business?
To what extent are growing firms acting (and needing to act) to ensure sustainability is a key priority?
We know the climate emergency is here now, so companies must play their part. For small businesses, especially micro-businesses, many feel powerless about what they can achieve in the grand scheme of things. It's our role at Business Gateway to break that down and encourage simple, small changes. It's also about helping them to see the benefits for them as a business.
COP26 put Glasgow on the world stage in delivering the climate pact and, for many, moved the need for sustainability up their agenda. Many growing firms are now taking a proactive approach to sustainability, implementing measures such as adopting renewable energy sources. Consumers of SMEs [small and medium-sized enterprises] are also demanding better. Sustainability is no longer just a moral imperative; it makes good business sense.
SMEs continue to face a host of challenges – including operating in a post-Covid world and soaring energy bills – how are they managing these, and how is Business Gateway helping them?
Survival will be the biggest challenge. With supply-chain issues, the cost-of-living pressures, and increased costs of doing business, small firms will be challenged financially and mentally at every step.
Our advisors have a wealth of experience in spotting problems ahead and supporting forecasting. It can feel tough, especially if you operate alone, but often having that conversation can spark ideas and plans. We ensure businesses are not doing it on their own – we're with them every step of the way.
What is your outlook for Business Gateway's activity, for example which sectors do you see as offering particular potential at the moment, and for the broader SME sector as a whole?
Despite all the challenges, I remain optimistic about what Business Gateway can do to help Scotland's SMEs achieve in the next few years. It certainly won't be an easy road, but that is why business support services are fundamental.
Our job is made all the more interesting because we get to work with every sector. That said, food and drink is particularly ripe for innovation. We've got start-up producers tapping into sustainable agriculture and the growing popularity of plant-based foods, for example. There is also a big opportunity for the digital sector, and that often is born at universities.
My biggest piece of advice would be for SMEs to access all the support they can to make their business lean, efficient, and resilient.