He is the founder and MD of Seaweed & Co., the company behind his Doctor Seaweed's Weed & Wonderful brand whose products include specific offerings to improve, say, focus or immunity.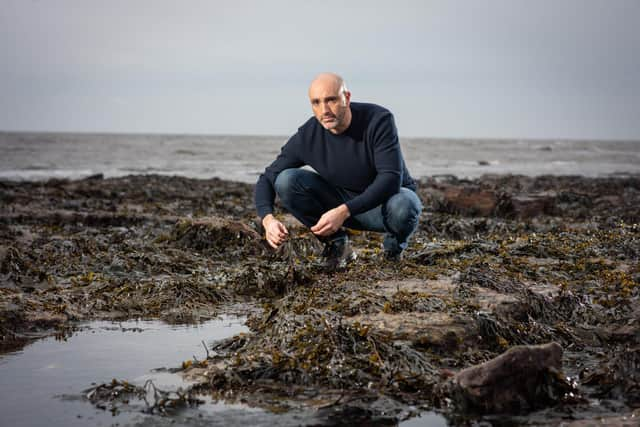 What was it like meeting Sir Richard – you musn't have imagined when you started your business that you would one day be chatting to him in person, and having him signing up to sample your products?
Meeting [him] was a really surreal moment. He, and the Virgin brand, have been constants in our lives for decades, and so having my own brand and products in front of him was quite incredible.
He was extremely genuine in his interest in seaweed, my company, and the Doctor Seaweed brand. He insisted he already eats seaweed very often on advice from his nutritionist, and so was delighted to get our pure Scottish seaweed supplement with the convenience of capsules, and he has taken a box to try and my business card for a follow-up subscription. We will be delighted to deliver directly to Necker Island!
To what extent has support from Virgin Start-Up, including being chosen for The Curiosity Shop in Virgin Hotels Edinburgh, helped the growth of your business?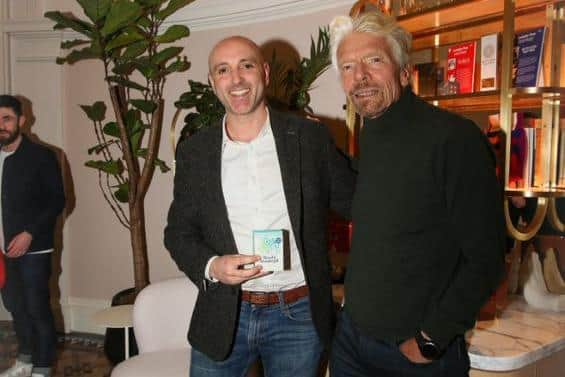 The Virgin Start-Up team have been fantastic since the very start of my company Seaweed & Co. in 2015, and this is far beyond the initial loan. They have opened doors and made connections to provide incredible opportunities and the chance to speak to potential customers and other entrepreneurs. The Curiosity Shop has been a great platform to engage with the wider Virgin Group as well as getting our brand in front of hotel guests.
How did you make the move from marine biologist to entrepreneur – and what have been key milestones to date?
The inspiration for marine biology, if I am honest, was watching Baywatch as a teenager and the desire for that beach life and a love for all things marine. This is something I discussed with Sir Richard, as he appeared as himself in a Baywatch episode in the mid-90s, and which I remember so well watching.
Growing up, my Dad always worked for himself, and still does aged 79. This exposes you to the highs and lows of business, and removes barriers others may have to seeing entrepreneurship as simply another option alongside getting a job. It is extremely exciting and enjoyable being an entrepreneur, and I have worked hard to have the balance of a passion of working with the sea alongside a commercially viable and successful business.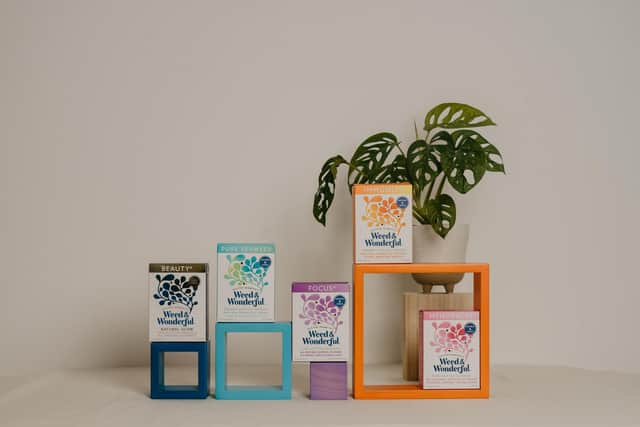 Key milestones that make it all worthwhile were seeing the Doctor Seaweed brand launched onto the QVC TV shopping channel in 2020, as well as seeing it debut on the shelves of Boots and Holland & Barrett. This is such a massive achievement for a relatively niche brand, and that has huge scope to grow and addresses a really significant market need.
Can you talk through the health benefits of seaweed?
It is packed full of nutrients, and gram-for-gram beats so many other food sources. The key nutrient is iodine, and seaweed is actually the only natural and plant-based source of this critical nutrient.
Up to 84 per cent of women in the UK are deficient in iodine, which can lead to an underactive thyroid with symptoms including weight gain and difficulty losing weight, brittle hair and nails, low energy, sensitivity to cold, loss of libido, and many more. As such, having a small amount of seaweed daily in the Doctor Seaweed capsules supports a normal and healthy thyroid, your energy, cognitive function and far more besides.
Across the Doctor Seaweed range, we have blended our sustainable organic Scottish seaweed with other natural and plant-based nutrients to support specific life stages and other health benefits.
What have the key challenges been eg Brexit – your products are sold in Europe – and the cost-of-living crisis?
There are always challenges in business, and the key for me is to flip these into opportunities and adapt quickly. As a marine biologist I have always taken inspiration from the natural world, and it is there you see that the quickest to adapt are the ones that survive and thrive.
The cost of living without doubt makes us all think a bit more about what we spend. However, health is wealth – investing a small amount in your health is so important, and people recognise this.
Amid a greater interest in wellness, what is your aim for the company to look like in 2025, the year of its tenth anniversary?
Wellness is definitely rising up the agenda for us all, and thankfully so. As part of this we hope the Doctor Seaweed brand can be a really positive contribution to everyone's wider wellness.
By 2025 we aim to have a far greater awareness of the health benefits and need for seaweed, which will result in sales across the EU, into the US and also selling our Scottish seaweed to Asia. Utilising a sustainable Scottish resource to grow the business means we have huge scope for continued global expansion to ensure everyone discovers the wonder of seaweed.