Interview: Gent Security founder and boss Angus McNaughton Leishman on extending his entrepreneurial reach
"I have always liked to be busy, am a doer, and enjoy a challenge," says Angus McNaughton Leishman when asked about his approach to being an entrepreneur, having again extended his business portfolio into new areas.
Such new irons in the fire comprise property-development and a clothing range, complementing his established-and-growing firm Gent Security Management that provides dapper security staff to prestigious venues and events, and now boasts a "close-knit" team of 42. "It has been another very successful year for us, and we continue to grow as both a team and a business. Our diary for private event security is almost fully booked for the summer season, with only a few dates remaining," he explains.
The businessman, who grew up on a sheep farm in Perthshire and chose to go into business rather than pursue an academic path, notes that luxury jewellery and watch names in Edinburgh have helped generate sparkling, fast-paced growth for the firm, which is based in the Scottish capital and launched in 2016.
"We are expanding into the luxury retail and corporate market while still providing security for Hamilton & Inches. Additionally, we recently secured contracts to provide security hosts for Chisholm Hunter, on Princes Street, and Vacheron Constantin on Frederick Street. We support these clients with the private events they hold for prestigious brands such as Rolex, Patek Philippe, Longines, Blancpain, and Breguet."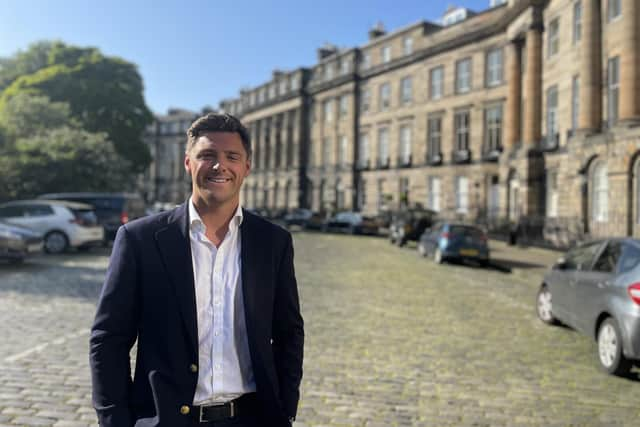 The demand for its private event team has increased, he also states, often spanning various locations throughout Scotland. Venues to have signed up for the firm's services in this regard include The Fife Arms in Braemar, while it is currently providing weekly security hosts for more than 40 businesses in Edinburgh, including Genting Casino, both at Fountain Park and York Place, while it will in 2023 again provide security for Edinburgh Cocktail Week in October, marking its second year of involvement.
Development
And costs are at the forefront of all firms' minds, with Mr Angus McNaughton Leishman saying that against this backdrop, "we are striving to offer additional cost-effective solutions while ensuring the security and safety of each company – therefore, we are currently developing our security response service, which has proven to be popular".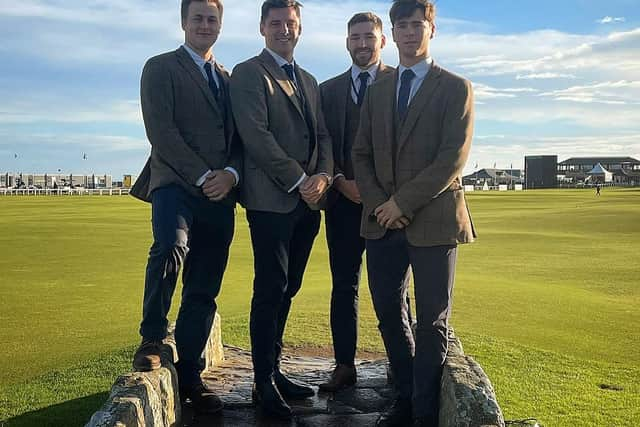 However, as is also the case in many industries, he has found recruitment a challenge, and so to meet demand he is now sponsoring suitable workers to get particular Security Industry Authority (SIA) licences. "We have a significant deployment of security hosts for the Royal Highland Show in June [22 to 25 inclusive], with approximately 30 SIA hosts assigned to various bars in and around the showground."
Others to have used its services over the years include the likes of pubs Cold Town House, Brewhemia and The Pear Tree in Edinburgh, Aston Martin and Rolls-Royce for events, major Glasgow-hosted environmental conference COP26, plus private parties for celebrities and ski resorts in the French Alps.
And the Gent brand is now being extended with the creation of Gent Development, which taps skilled tradespeople to develop and refurbish properties on behalf of clients. "Last summer, we undertook the refurbishment of a property designed by Richard Murphy on Moray Place. This venture follows a similar concept to our security business, emphasising the importance of having the right people for each job." He has partnered with Georgian Lifestyle Management for project-management services, adding: "These projects have been highly successful, and we have more under way."
Giving back is also on the Gent agenda, with the entrepreneur having launched what he describes as a "small clothing brand" called The Gent Club. It is donating all profits to The Canmore Trust, a suicide-prevention charity of which he is a trustee, and which was established "by the family of a great friend after their son, Cameron, sadly died by suicide in 2019".
Gent brand
Mr McNaughton Leishman now boasts a broad range of Gent brands, but in terms of how he got started, Gent Security came about after he got part-time work as a doorman, and a few months in decided to launch his own venture, initially providing security for large student flat parties and seeing demand start to increase. "I thought, 'there's room for expansion here'," he has previously said.
And when it was later temporarily stymied by the pandemic, the entrepreneur saw the opportunity in the crisis and in a bid to keep his business afloat, turned his attention to the home fitness market, selling products such as barbells, plates and dumbbells. He had found when he looked online to buy weights that they were "extremely" overpriced or had large waiting lists, and so he called a friend with a fabricating business in Fife who agreed to make some stands and plates, which it had never done.
As for who has inspired him, the entrepreneur explains: "When I first moved to Edinburgh, I started working for a good friend Tom Brown at Field & Forest Machinery, a business he started himself. Tom was instrumental in giving me the confidence and the mindset to start up on my own. He showed me that there are many opportunities out there and that hard work and determination pay off. Tom has now gone on to operate a very successful business in Forestry & Property."
However, home also helped pave his entrepreneurial pathway, saying his parents "are both self-employed and have brought me up to work hard with a strong work ethic". And rather than try and emulate high-profile business leaders, he stresses: "I am just keen to carve my own path – and look for new opportunities and challenges if and when they arise."
Comments
 0 comments
Want to join the conversation? Please or to comment on this article.