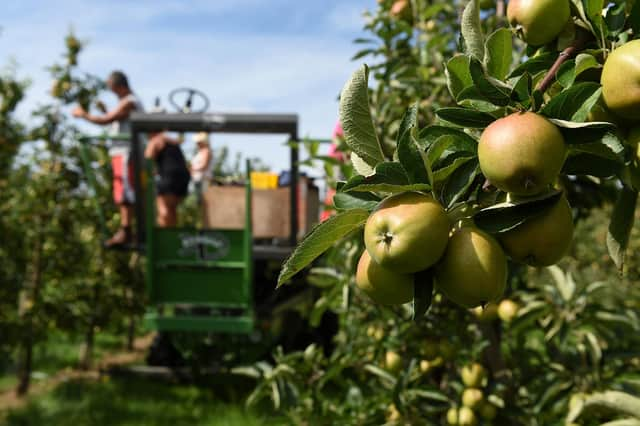 Businesses in sectors such as agriculture have had to find staff from new countries – and take on the administrative burden of applying for visas for them – rather than recruiting from European nations who previously did not need a visa to work in the UK.
However, the Home Office data also showed that a large proportion of longer term positions in areas with skills shortages, such as the IT sector, are now being filled by workers from outside the European Union, who find themselves now on a level playing field with competitors from Europe when applying for jobs in Scotland.
The figures, obtained through the Freedom of Information Act by law firm Eversheds Sutherland, found many temporary workers are needed for the agriculture, farming and fishing industry. However, permanent workers are also fuelling growth in the financial services, and education and health.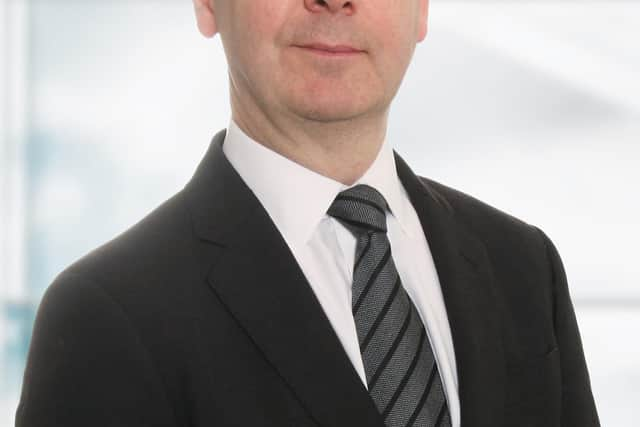 The number of temporary worker visas issued reached a high of 3,602 in the second quarter of 2022, compared to just 797 in the same quarter of 2019 - almost a year before Britain left the EU. The number of permanent overseas worker visas issued has also steadily increased, from 751 in the third quarter of 2019, to 2,219 in the same period in 2022.
Euan Smith, partner in employment and immigration at Eversheds Sutherland, said Brexit had meant that many companies who would have previously hired European workers allowed to take up a job in the UK without a visa, were now having to deal with bureaucracy and red tape to obtain working visas for people from all around the world.
Overseas working visas can run from hundreds to thousands of pounds per person, a cost which is usually borne by the company.
However, he said that an "unintended consequence" of Brexit had been to create a "more cosmopolitan and international workforce" – as companies face the same obstacles in hiring a skilled worker from Europe as from elsewhere in the world.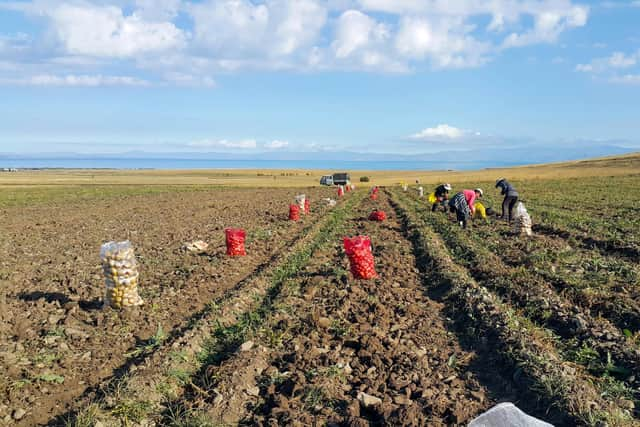 Workers from India make up the vast majority of skilled worker visas issued in most sectors, with 335 people granted a visa to work in IT in the first nine months of 2022, compared to just 12 from the next largest country, Ghana.
Mr Smith said: "[After Brexit]. all of those European nationals, who previously walked into the UK whenever they wanted, to live and work, could no longer do that, they needed special permission.
"The lower skilled labour force weren't able to come in and do ad hoc, seasonal work: if you were a youngster from eastern Europe, you couldn't just come and work in a hotel or a farm for a while, nor could you do any fruit picking or any agricultural work."
He pointed to a spike in visa numbers in summer 2021.
"Even if they're using those same Europeans, they now have to have a visa," he said.
He added: "The key message is that immigration responds to world events. You can see from the figures that it responded to the pandemic: it went through the floor. You can see the response to Brexit. However, perhaps a less-anticipated consequence of Brexit is that the workforce is now from a variety of different places, rather than just Europe.
"It's just a harder life for Scottish business, in terms of providing the personnel."
Iain Brown, spokesman for the National Farmers' Union of Scotland and owner of Easter Grangemuir fruit farm in Pittenweem, said since Brexit, Scottish farms had recruited a large proportion of workers from Ukraine. However, following the Russian invasion, men aged between 18 and 65 were banned from leaving Ukraine.
"As a result, the agencies that used to recruit seasonal workers from harvesting vegetables and fruit had to switch to other countries," he said. "Farms weren't taking labour from these western Asian countries before. So, as a result of Brexit and the Ukraine war, the seasonal worker scheme had to look at different countries to bring the labour in."
A total of 9,000 seasonal workers are needed every year to harvest fruit and vegetables on Scottish farms – with a further 34,000 working in the rest of the UK.
Mr Brown said before Brexit, around 75 per cent of seasonal workers were returnees, many with experience in working on the same farms year after year.
"Now, there are far fewer returnees," he said. "Workers who used to come here from Europe don't feel welcome in the way they used to and are going to countries like Spain and Italy, where they don't need visas. The challenge for for the farms has been because that reliable source of returnees was taken away, they had to quickly adapt and take workers from other countries who they had to train and bring up to speed on picking and harvesting crops. Last year, that resulted in a drop in productivity, as the workers were new to the tasks that were getting trained to do."
He said workers from further away are deterred from returning due to higher travel costs.
Immigration and employment law is reserved to the UK Government, however, the Scottish Government has previously warned that Scotland needs more immigration to fill roles in sectors such as tourism, hospitality, construction and food production.
A Scottish Government spokesperson said: "Scottish Ministers repeatedly warned UK Government Ministers about the damage Brexit would inflict on Scotland and have written to the UK Government on a number of occasions to outline their concerns, as well as those of employers across Scotland, that UK Government immigration policies are having a damaging effect on Scotland's economy and communities.
"It is clear that changes are required to the immigration system in order to address the labour market shortages being faced across multiple sectors of the economy and public services."