Interview: FanDuel co-founder Nigel Eccles on latest venture Vault aimed at music superfans
They previously made their name tapping into sports fans' passion with FanDuel, a Scottish-founded tech firm that became a billion-dollar "unicorn".
And two of the online sports betting/fantasy sports-focused company's co-founders – Nigel Eccles and Rob Jones – have turned their focus to those with a love of music for their current venture Vault, which has recently secured further funding extending the reach of its app that enables "superfans" to access exclusive content in a hi-tech manner.
Specifically, it explains that the platform built on the Solana blockchain allows artists to turn their music and other content such as videos into exclusive, limited-run, mobile-friendly "Digital Music Collectibles" (DMCs). It in February said it had raised $4 million (£3.2m) in Series A funding in a round led by Placeholder VC with participation from existing investors AlleyCorp, Bullpen Capital, and Everblue Management. That brought its total raised so far to about $13m, and followed a "breakthrough" six months in which fans bought more than 3,000 DMCs from singer-songwriter Fletcher, while it's been given a mention on social media by actress/musician Juliette Lewis, flagging a live performance by The Telescreens who had uploaded it on Vault.
Mr Eccles tells The Scotsman that he sees Vault operating in a similar sort of space to FanDuel, given that "the best place to build a company, in my view, is where people are really passionate". He and Mr Jones saw a gap in the market for new formats whereby bands could actually make money directly from their fans, in a world where Spotify is said to pay musicians a mere $0.003 to $0.005 per stream, for example.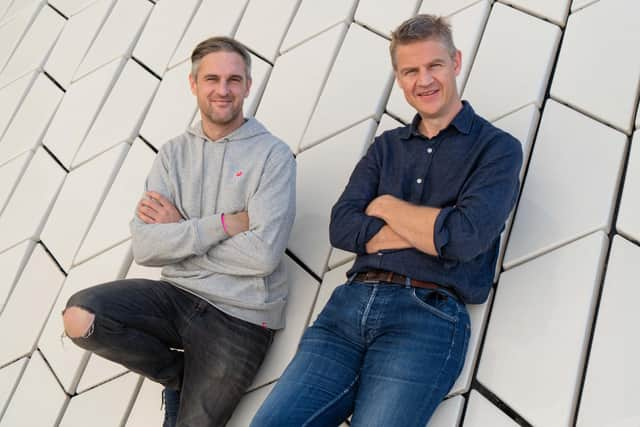 "[There are] artists creating great work, they have fans that love their work, they should be able to better make money from that. And so that's what we're trying to do. [Our aim is that] it makes being a musician, even if you're not a megastar, much more of a career than it does today."
Engagement
He adds that a "big frustration" of music artists is not being able to connect with their top fans playing their songs on Spotify. "With this format we give them the ability to communicate directly with the people who purchased their music."
And the tech sector veteran says some people in the music industry believe consumers don't want to spend money on it, and/or try a new format. "And we don't think that's true," he adds, against the backdrop of IFPI's recently published Global Music Report finding that worldwide recorded music revenues amounted to $26.2 billion in 2022, a jump of 9 per cent from the previous 12 months, and marking the eighth consecutive year of growth.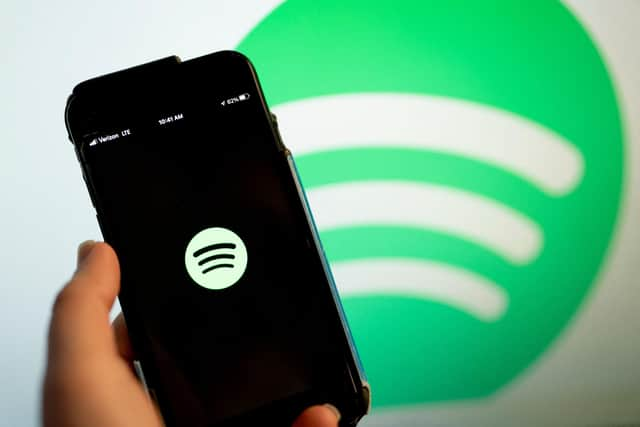 Vault says its artists get more than 80 per cent of sales figures, while Mr Eccles adds that it can get music in fans' hands in a much quicker way than other media such as vinyl, which he notes has made a comeback. "And the reason is that people like collecting – they love a band, an artist, they want to collect something... connected to [them].
"[Vinyl] is big and clunky, it doesn't travel very well, you can't play it on your phone, which is where most people play their music [now]. It's visually attractive, but it's not a great format. We said, 'what if we could create a format that fans could collect, so they would own it, but they could actually play that music on their phone. And that's the idea behind Vault."
The venture – which last year said it had its product and engineering teams in Edinburgh, and its go-to-market teams in the US, where Mr Eccles is now based – in fact describes itself as "the next generation of digital vinyl". One artists on its books has offered a "DMC deluxe single experience" that included an original voice memo of the song, handwritten lyrics, and behind-the-scenes look at the making of the track.
Mission
Vault is the latest post-FanDuel venture Mr Eccles has co-founded – ranking on his CV alongside Flick, billed as a sports-focused live group chat app that in 2020 completed a $5m Series A funding round; StarStock, a marketplace for sports fans and card hobbyists to buy, sell, and invest in their favourite athletes; and BetDEX, which is "on a mission to create the premier decentralised sports betting protocol".
What kind of wisdom is he bringing from experience of other businesses he's helped launch, for example FanDuel has made many headlines for legal wranglings. "The key thing is to be very selective about who we bring on as investors, that they have the same values that we have and that they are ethical. That's been the learning for this one."
His vision for Vault, which last year partnered with three Ukrainian media companies to help raise funds to support the reporting of the Russian invasion of the country, is that any artist dropping a single or an album uses its format, in addition to streaming, which "is not going away".
He would also like to see it up the number of artists dropping singles or albums from 20 a month to 200. Specifically, he would love to sign up a major artist like Taylor Swift. "She's not just got incredible engagement with fans, but she produces so much other content around her music… we know that our demand for it would be through the roof."
Also high on his priority list is having more bands from north of the Border on the platform given its local workforce (16-strong plus about three staff in the US) and connections, with Scotland having "such a strong musical heritage… We'd be super excited to work with a few more Scottish artists".
Comments
Want to join the conversation? Please or to comment on this article.