Interview: Euan Andrews, CEO and founder of Edinburgh-headquartered digital consultancy xDesign
Euan Andrews founded digital consultancy xDesign in 2010, saying the firm tapped into a passion for technology he had possessed from a "very early" age.
Fast-forward to today, the Edinburgh-headquartered firm he describes as a software delivery specialist says it is poised and ready for highly ambitious further growth, after several key milestones this year alone. They include reeling in an eight-figure cash injection marking its maiden external investment, launching a new division, inking a key acquisition, and finding itself included on a prestigious list of the fastest-growing tech firms in the north of the UK.
Specifically, xDesign was in April named on GP Bullhound's Northern Tech 100, along with Scottish peers including Administrate, MRM Global, Evotix, Firefish Software, ShotScope, Speech Graphics, and Quorum Cyber. GP Bullhound, which noted that it advised on multiple transactions involving Scotland-based companies in recent years, including the 2019 acquisition of DeltaDNA by San-Francisco-based gaming group Unity Technology, said alongside the unveiling of the list: "The average growth rate of those in the Top 100 is the highest ever, demonstrating the resilience of the entrepreneurs building these tech companies."
Andrews' business the same month announced its acquisition of also Edinburgh-based innovation and design company CreateFuture, while xDesign says that it has worked with clients from scale-ups to blue-chips across sectors including financial services (seen as a particularly strong growth area going forward), health, hospitality and leisure, and the public sector, with names including MoneySavingExpert, PayPal, Tesco Bank, Yorkshire Building Society, and Flutter Entertainment Group.
The chief executive, when asked how he would characterise xDesign's story so far, having brought the consultancy to life after leaving school at 15, says he has spent his entire adult life working there, with the first ten years mapping out the steepest part of the learning curve. "It was understanding how to run a business, how to engage with clients, how to make money and grow a business. In the latter half of that it was very much around maturity and establishing ourselves as a brand in the market."
Such fast-paced growth has also brought a string of senior hires, including naming Darren Dalrymple as head of Scotland in a role whose duties were described as including forging partnerships with local industries, communities, and universities to "create a lasting legacy of opportunities for future generations" north of the Border. And signed up as xDesign chair is the veteran entrepreneur and investor Paul Atkinson, whose other many roles include founding partner at Edinburgh-based venture capital outfit Par Equity.
A further update to xDesign's top brass came with the news in June of this year that the company had secured a minority growth capital injection from Soho Square Capital, which is focused on financing UK and European small and medium-sized enterprises with investments typically between £15m and £40m, and the move seeing Joe Tebbutt, principal at the investment firm, join the Scottish company's board.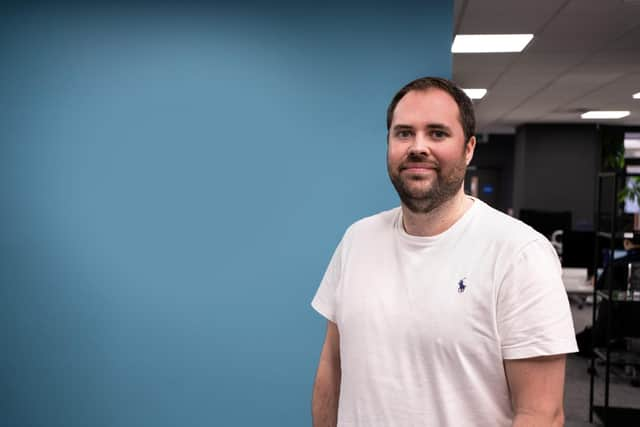 Andrews – who remains xDesign's majority shareholder – says Soho Capital fitted the bill to help fuel his hitherto "fiercely independent" firm's growth, as he believed it had the right approach, providing "a supporting, guiding hand, but also an accelerant in terms of giving us more firepower than we maybe had before".
In terms of specific growth areas and targets on xDesign's metaphorical dartboard, it is launching bases in Manchester and London this year, with a few other cities including Glasgow (previously scheduled to debut this summer) set to join the fold, complementing its existing additional office in Leeds. International bases are part of the longer-term ambition, with western Europe of particular interest, while the firm is also acquisitive.
Key moments he cites in xDesign's story include navigating the pandemic – "a particularly challenging environment for a small organisation", but one that saw it change the way it operated to prioritise its people and its clients. "That's more important to me than hitting a revenue target or a number on a spreadsheet. And that's what's been the pivotal driving force over the last few years, building that proposition."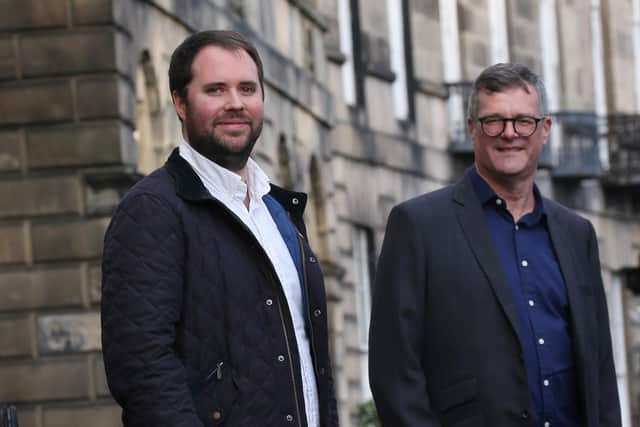 And his long-term ambition for his firm "is to build one of the leading digital consultancies in the UK, with an international reach, but with its roots firmly grounded in building lasting relationships, and that's lasting with our colleagues, clients, and the community – that's generally where we want to be."
Comments
 0 comments
Want to join the conversation? Please or to comment on this article.