Interview: Andy Pennington, founder of Glasgow-based visualisation studio Float
Andy Pennington is the founder of Glasgow-based visualisation studio Float, which has built up a prestigious international body of work.
Pennington set up the firm in 2019 after 20 years at firms including visualisation studio Soluis, interior design studio Graven, and multinational engineering firm AtkinsRéalis.
Float has grown to a team of six, and key moments include the Crown Prince of Saudi Arabia being said to have approved multi-billion-dollar projects purely on the strength of the Scottish firm's visualisations, while closer to home it has been signed up for projects such as the £250 million Ocean Terminal reimagining in Edinburgh; the Central Quay proposals in Glasgow; and bespoke bottle design visualisation with the likes of whisky firm Gordon & Macphail.
Why did you establish Float – for example you've said you wanted to help put Scottish 3D visualisation on the global map…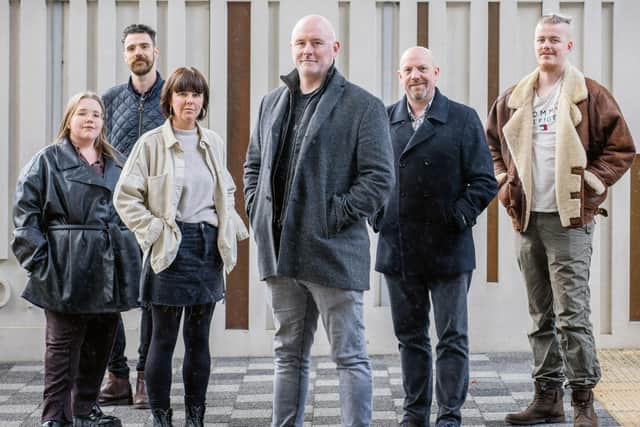 I founded Float because I believed collaboration wasn't just a convenient corporate buzzword, but a representation of one of the core values of a good visualisation artist. Helping other people achieve their goals is one of the most rewarding aspects of our industry, and knowing that your role as a visualiser can help contribute to the outcome of a successful design carries with it a weight of responsibility.
As visualisers, we need to care about the designs we portray deeply enough to tell their story effectively, while remaining impartial enough to understand that the design process of portraying architecture is iterative and rarely linear. Our team love what we do and are experts in collaborating with designers to deliver work on anything from the smallest product render to major master plans in cities around the world.
Can you summarise your career before Float, and what led you into art/visualisation?
The storytelling aspect of visualisation and the emotion generated from the portrayal of the unbuilt form is something that captivates me, and I've spent the last two decades exploring why. I loved drawing and model-making as a child and have always been fascinated with the observation, interpretation, and re-creation of the world around me. I did a degree in architecture at the Edinburgh College of Art, during which I found myself becoming more and more drawn to the artistic rather than the design aspects of the course, and not long after graduating found myself focusing on visualisation as a self-taught, full-time pursuit.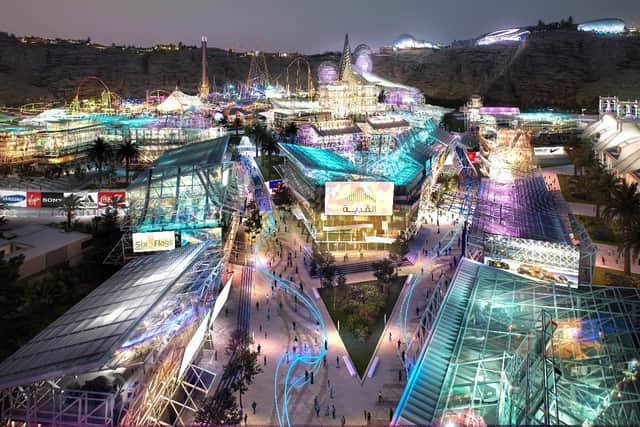 What would you single out as key Float milestones to date – you have worked with royalty, for example...?
Very soon after starting Float, I had the chance to be involved in a large-scale development in Rabat, Morocco. I knew opportunities like this were rare, so I threw myself into the challenge headlong and worked through the night to deliver something great for the design team.
Immediately I received a phone call saying I would need to fly to Morocco the following day to assist in presenting the visuals to the interior and finance ministers. I didn't even have a laptop, so I raced out and managed to get one just before closing time. The presentation was considered such a success that it was scheduled to be further presented to the King. I returned to Scotland somewhat dazed at the events of the previous few days, but also truly believed that with the right kind of perseverance, commitment to a vision, and a little bit of luck, Float had the potential to be something great.
Almost immediately, some huge opportunities landed and I undertook an extensive stream of work both internationally, in Saudi Arabia, and domestically, in the UK. At the time it seemed insurmountable, but I knew this could be a turning point for the future of the business, so I worked a "six hours on, two hours off" 24-hour work cycle sleeping on the floor of my office when necessary. It was a very difficult time to navigate, but thankfully everything was delivered successfully, and it facilitated the expansion of our studio space and the hiring of our first full-time staff.
Amid the rapid encroachment of tech such as artificial intelligence (AI), what role do humans have in the future of the visualisation sector?
While I would not assert that AI will replace the role of 3D visualisation artists, it's certainly the most significant technological advancement our industry has had to grapple with in the 20-plus years I have been producing this kind of work. AI's role is to reduce the time it takes for a human to reach the outcome of a task. This should be seen positively, and I have seen a huge appetite for the application of raw AI-generated visualisation in the master planning and urban design sector, for example, where the design process is often too high level to develop detailed architectural vernacular, but the sense of culture and place still needs to be captured and communicated.
Architectural concept visualisation that may have typically take days to create can be generated in minutes, and while it might not be perfect, it might be good enough to effectively communicate an idea or concept.
What are your ambitions now for Float, including turnover growth targets, and are you looking to increase its international work?
The last couple of years have seen a huge step up in growth for us, but we are measured and considerate in our approach to this. Back-to-back successes at the Scottish Design Awards demonstrate our ability to compete not only as the top visualisation studio in Scotland but also as a strong competitor in the global marketplace.
Operating in multiple time zones will allow us to facilitate more effective collaboration and timely responses to international clients so I expect we will be opening our first international studio in late 2024 or early 2025. We are on track to reach turnover of £500,000 by the end of year five, projecting to reach £1m by the end of year seven. We can't wait to see what the future has in store.
Comments
 0 comments
Want to join the conversation? Please or to comment on this article.