Inflation relief as food giant says it will chop the price of popular products including UK's best-selling cakes
Premier Foods, one of Britain's biggest food makers and owner of brands such as Mr Kipling and Ambrosia, is to start cutting prices across some of its products after an easing in cost input inflation.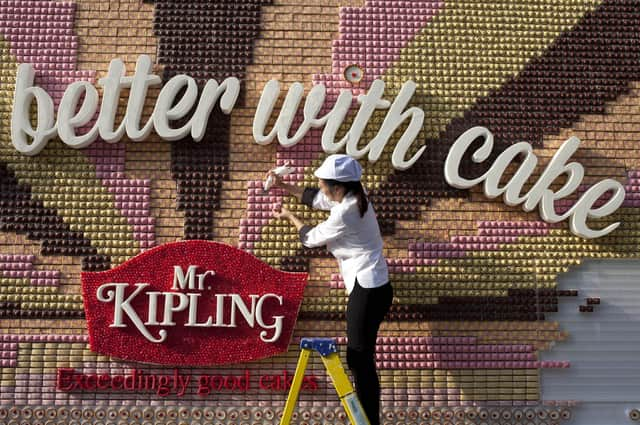 The company, which also makes the likes of Bisto and Angel Delight, is set for an increase in profits after getting on top of cost issues. It comes after more than a year of pain for shoppers, hit by double-digit food price inflation on the back of higher energy, supply chain and labour costs. Figures this week suggested that prices rose at their slowest rate in two years during October though few items have actually been falling in price, which is deflation.
Premier Foods chief executive Alex Whitehouse said: "We know how challenging the past year has been for many consumers and so it's good to see the rate of input cost inflation falling. This has now given us the opportunity to lower promotional prices across a number of our major branded products such as Batchelors Super Noodles and Mr Kipling slices."
The update came as the company revealed that revenues grew by 19.2 per cent to £484.4 million for the six months to the end of September. It said it was boosted by price increases as well as improving volumes in its branded grocery division.
This sales growth helped drive a 19 per cent increase in trading profit to £67.5m for the half-year. It said it therefore expects trading profits for the year to be around a tenth higher than last year, improving upon its previous guidance.
Premier said its future sales growth would also be boosted by its recent acquisitions. Whitehouse added: "We're very pleased to have recently acquired the vibrant breakfast brand FUEL10K, providing us with the ideal platform to accelerate our expansion into breakfast and deploy our branded growth model, while The Spice Tailor is on track this year to deliver returns ahead of our original acquisition plan."
Analysts at Shore Capital noted: "We are pleased to once again record a very good overall trading performance from Premier, noting upside to come from any improvement in its branded sweet treats activity over the next 12-18 months."
Comments
Want to join the conversation? Please or to comment on this article.