Huge BP profit of $5bn in just three months sparks outrage and praise: full reaction
Oil giant BP's profits of almost $5 billion (£4bn) in the space of just three months have sparked fresh outrage among its critics but been largely welcomed in the City.
The group's profit haul was more than half a billion pounds more than expected in the opening quarter of the year as the business continued to benefit from elevated energy prices. Bosses revealed that the company made just under $5bn in underlying replacement cost profit - a standard industry accounting measure - between January and March, citing a strong performance in its oil trading business.
It marks a reduction from last year - when the business rested on extremely high energy prices - but is still one of the strongest quarterly results that BP has reported in recent years. The drop from last year was largely due to the fact that BP got less money for the oil and gas that it sold, although this was partly offset by an exceptional performance from its gas marketing division. It is also around $700 million (£560m) more than analysts who follow the oil major had thought it would generate.
The bumper profit immediately sparked criticism, including from shadow energy secretary Ed Miliband, who called it "unearned" and "unexpected windfalls of war". BP and other oil producers have already been hit by extra windfall taxes on the profits made from pumping oil and gas from UK waters. However, critics have said the tax allows energy companies to get away with not paying much of it if they invest in drilling for more oil and gas.
The UK government's energy profits levy charges means companies are charged 75 per cent on the profits they make in the North Sea. But for every pound they invest in their UK oil and gas business they can write down their tax by 91p. The government argues that this will encourage investment in the UK and protect the nation's energy security.
Miliband said: "These enormous profits are the unearned, unexpected windfalls of war. And every excess pound that the energy giants rake in is at the expense of British families. Yet, after all this time, the Tory windfall tax is still full of get-out clauses with billions being bunged at oil and gas companies in special subsidies not available in any other part of the energy sector."
The TUC branded the profits an "insult" to struggling families, with its general secretary, Paul Nowak, saying: "Oil and gas companies have been allowed to get away with treating the British public like cash machines. The government has left billions on the table by refusing to impose a proper windfall tax on the likes of BP. And even now ministers are refusing to take action to fix our broken energy market and stop this obscene price gouging. We could have lower household bills and an energy system that served the public, if government taxed excessive profits, introduced a social tariff and created public ownership of new clean power."
BP said it expects oil prices to remain high after a recent decision by Opec+, a cartel of oil-producing countries, to restrict production in order to keep prices up. Demand from China will also serve to put upwards pressure on both the cost of oil and the cost of liquid natural gas. BP chief executive Bernard Looney said: "This has been a quarter of strong performance and strategic delivery as we continue to focus on safe and reliable operations."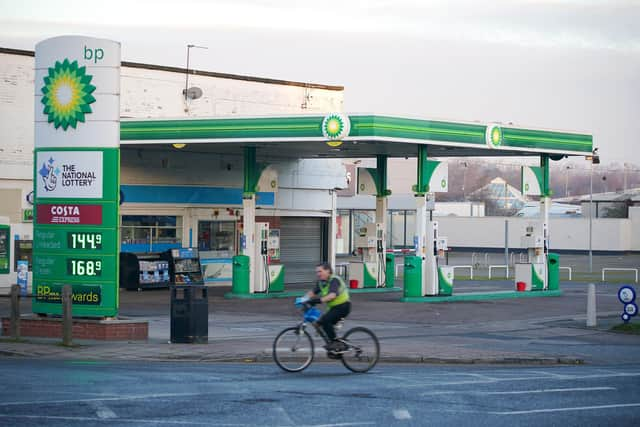 The results come after it emerged that Exxon had delivered a record first-quarter profit on higher output, while figures from Shell are due later this week.
Michael Hewson, chief market analyst at CMC Markets UK, said: "[These] numbers from BP will inevitably prompt the usual cacophony of quarterly pearl-clutching from politicians and activists about 'obscene' profits being made by the oil and gas companies. This of course overlooks the fact the role these same politicians have played in the current energy crisis over the last 20 years which has prompted energy prices to rise in the manner that they have, thus causing the problems we are facing now.
"While banging on about implementing even harsher windfall taxes appeals to their political base, we've already seen in the last few months the damage the tax has done when it comes to investing in new transitional capacity, with UK based Harbour Energy announcing job losses in Aberdeen, cancelling future investment plans, and various other oil and gas companies in the UK doing the same thing."
He added: "BP's oil and gas trading business helped to generate the profits outperformance this quarter. However, the company was slightly more downbeat about the outlook saying that it expects oil and gas production to be lower due to seasonal maintenance, as well as a squeeze on margins, especially in refining."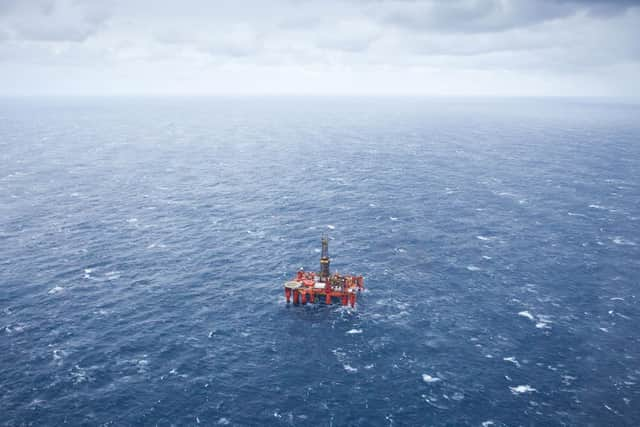 BP also said it would be returning another $1.75bn to shareholders by buying back shares, though the company's shares cooled in morning trading.
Derren Nathan, head of equity research at investment platform Hargreaves Lansdown, noted: "The market has not taken kindly to the fall in profits, and the rest of the year could still present some challenges. However, the valuation is not overly demanding, and BP continues to invest in the future of both fossil fuels but also beyond. It remains to be seen if the greener side of the business can generate the same level of returns."
Mark Crouch, an analyst at social investing network eToro, added: "BP have announced another very strong set of results, which will no doubt spark more discussions of windfall levies, thanks to energy companies' record-breaking numbers during a cost-of-living crisis."
Comments
 0 comments
Want to join the conversation? Please or to comment on this article.