Underlying replacement cost profit - the figure most closely observed by analysts - topped $27.7 billion (£23bn) at BP last year. It's an eye-watering figure that comes just days after rival Shell reported its highest profit on record at nearly $40bn (£33bn), or a cool £3,700,000 an hour. Both British firms have benefited from heady oil and gas prices caused by the conflict in Ukraine, though prices have recently come off the boil.
Inevitably, unions and pressure groups have voiced outrage that these companies are making enormous profits while people struggle to afford the energy that they extract and sell on. Trades Union Congress (TUC) general secretary Paul Nowak aired the grievance of many, saying: "As millions struggle to heat their homes and put food on the table, BP are laughing all the way to the bank. Ministers are letting big oil and gas companies pocket billions in excess profits. But they are refusing to give nurses, teachers and other key workers a decent pay rise."
BP chief executive Bernard Looney was quick to defend the 2022 financial performance, stressing that the company was "helping provide the energy the world needs" while pumping billions into the transition to green power. Meanwhile, analysts and other observers have highlighted the significant contribution that BP and its peers make to the wider economy, and to the pension funds that millions of us will be reliant upon come retirement time.
Russ Mould, investment director at AJ Bell, said: "Just as ExxonMobil's results angered the White House, which called its high profits 'outrageous', news that BP has recorded record profits is also likely to make the UK public's blood boil. The big oil companies have made a load of money while consumers and businesses have suffered from their energy bills going through the roof. The nation says: 'Does that seem fair?' Politicians don't think so, hence the call for greater windfall taxes on these profits.
"The more money companies like BP make, the stronger the calls for them to give some of it back through tax. The answer from the energy companies remains the same - yes, shareholders are getting some of the bounty via dividends, which is the normal course of business, but a lot of the profit is also being reinvested in renewable energy projects which will benefit people down the line."
Mike Tholen, director of sustainability for Offshore Energies UK, the trade body for the UK's offshore energy industries and supply chain companies, described the calls for an extension in the UK windfall tax, linked to the global profits of energy producers, as "deliberately misleading".
"The UK is subject to global tax agreements which say that it cannot tax profits made by companies outside of the UK. That means such a tax could never be implemented. It is irresponsible to pretend otherwise," he said. "Companies operating within the UK already face a 75 per cent windfall tax on profits made in UK waters - the highest for any industry. That means the UK government is actually the biggest beneficiary of the high prices generated by the Ukraine conflict.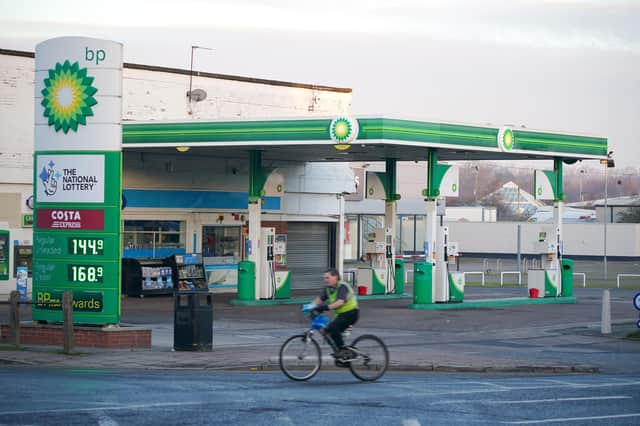 "That rate of UK tax is already so high it risks driving companies out of UK waters. All parties have acknowledged that we will need oil and gas for decades to come, so why risk damaging our own secure supplies from the North Sea?"
He added: "The key point here is that multinationals like Shell and BP are not single companies but groups, with multiple overseas subsidiaries. Most of their profits are made in other countries which is also where those profits are taxed. The UK cannot then impose a second tax just because the group has its headquarters in the UK. If we did, they would all leave."
Alongside the calls for additional taxes, BP, which makes about 10 per cent of its earnings from North sea activities, was attacked for cutting its environmental targets. The company had been one of the first oil and gas majors in the world to announce an ambition to cut emissions to net zero by 2050. As part of this it has previously promised that emissions will be 35-40 per cent lower by the end of this decade. However, that has now been revised down to a 20-30 per cent cut.
CEO Looney said it was about investing in both the transition and the energy that is needed today as he announced an extra $8bn for oil and gas investment by 2030 and another $8bn for transition projects.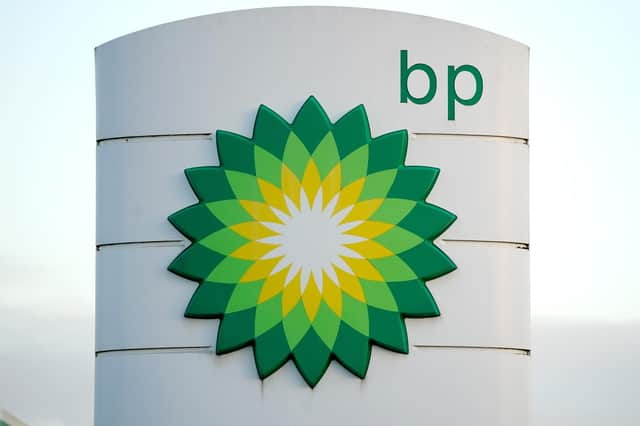 Greenpeace UK's head of climate justice Kate Blagojevic said: "Not only will BP's new strategy fail to deliver much-needed energy security in the UK but it will ensure that people across the globe already battling devastating droughts, floods and heatwaves, will continue losing their lives and livelihoods."
BP's underlying replacement cost profit was actually slightly lower in the last three months of the year compared to previous quarters at $4.8bn (£4bn), in part as a result of cooling wholesale prices.
Neil Shah, executive director of content and strategy at Edison Group, noted: "There are several factors shaping the industry's financial outlook. The recovery of the Chinese energy market will have a major influence on the industry's outlook as the country begins to reopen after the abandonment of its zero Covid policy late last year. Indeed, oil prices have been rising in recent days due to continued optimism over the recovery in demand from China, one of the largest crude importers in the world."