The Scots firm's takeover of Truepill's UK operation has been described as one of the most significant acquisition deals in the history of digital pharmacy in the UK. Financial details have not been disclosed. Phlo is a key provider of business-to-business pharmacy services in the UK, where the market is said to be on a strong post-pandemic upward trajectory. Its takeover deal follows a £10 million fund raise, announced in February.
As part of a commercial partnership attached to the deal, Phlo has committed to support Truepill's US partners should any of them look to launch into the UK market. Both organisations have also agreed to explore further joint ventures "as appropriate". Phlo also plans to increase its headcount, which is now at 90 employees across the UK, and all of Truepill UK's existing pharmacy and warehouse staff have been offered jobs with the group.
Nadeem Sarwar, Phlo's founder and chief executive, said: "Phlo's acquisition of Truepill UK marks a hugely significant moment in the evolution of digital healthcare in the UK. We're delighted that this market consolidation will enable further improvements to the excellent service that Phlo offers to patients and partners, and also allow us to extend that service by welcoming new patients and partners across the country. I'd like to thank the team at Truepill for their assistance in making the sale a smooth one and for their commitment to their patients and partners during this time.
"Following our Series A raise, Phlo is in a stronger position than ever to lead digital transformation in the pharmacy sector and to play a pivotal role in improving health outcomes in the UK."
The consolidation will enable the group to expand the geographic footprint of its operations, with plans including the launch of same-day, on-demand medication delivery in Manchester alongside existing services in Birmingham and London.
Jason McGibbon, chairman of Phlo, said: "The Truepill deal caps an incredibly busy and successful six-month period for the team. Fuelled by our successful Series A raise, the Truepill acquisition will accelerate our digital healthcare strategy throughout the remainder of 2023 and beyond. The levels of commitment from the Truepill team in effecting a smooth transition have been outstanding, and we are looking forward to working together to fuel the next phase of our growth."
Addleshaw Goddard's corporate team in Scotland is a long-standing adviser to Phlo and advised on the acquisition. The team was led by corporate partner David Anderson and managing associate Sam Lawson.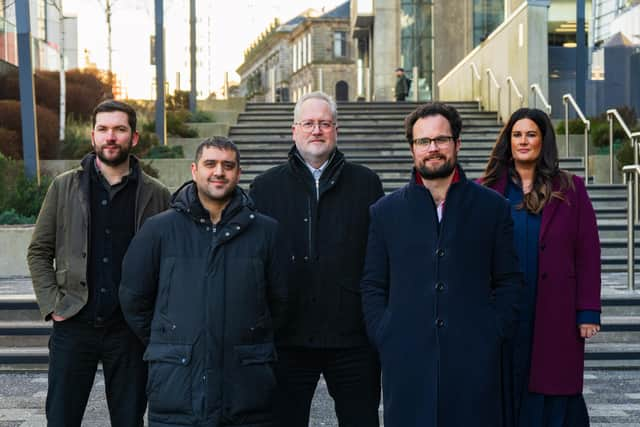 Shakil Ahmed, Truepill UK managing director, added: "As Truepill made the decision to focus on the US market, our priority was to ensure our UK patients, clients and staff faced as little disruption as possible. Our priority was to find the right acquirer who shares Truepill's vision and ethos of the future of pharmacy. In Phlo, we found a company which shared all these objectives, and I don't think we could have found a better fit."