Glasgow-based fast fashion brand Quiz issues profit warning amid slowing sales
Glasgow-headquartered fast fashion brand Quiz has issued a profit warning as it remains locked in battle with the impact of the cost-of-living crisis on consumers' discretionary spend.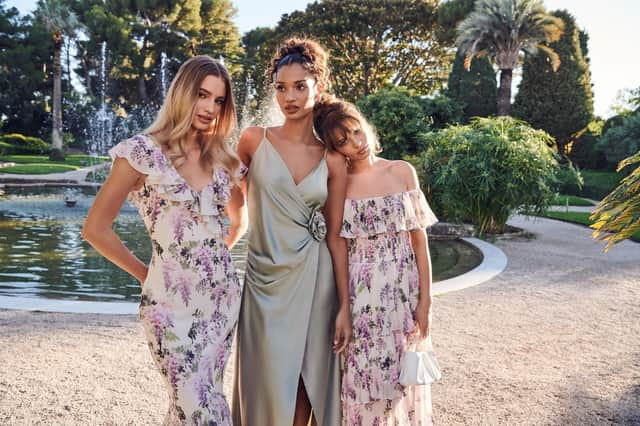 The Aim-quoted firm has issued a trading update for April 1 to August 31, saying overall revenues in the year to date have continued to be lower than the previous year and below management's prior expectations, on the back of inflationary cost pressures continuing to hamper demand.
It now expects that if the revenue trend seen in the period continues, the group would notch up a full-year pre-tax loss of "no more than" £1.5 million, swinging from a profit in the prior 12-month period.
Quiz said that in the four months to August this year, total sales were down 15.3 per cent to £37m. Those in its UK stores and concessions were down 11.5 per cent to £19.3m, adding that prior year comparatives were at their strongest in the period through to the end of August this year, and then in September, total UK stores and concessions revenues were similar to the prior year. The chain now has 64 stores and 61 concessions in the UK, compared to 62 each in 2022.
Online sales fell by nearly a quarter to £10.9m, and Quiz said progress was made increasing the average transaction value, but the decline in web traffic and an increase in return rates year on year stymied revenues generated, and its international arm saw sales drop 10.5 per cent to £6.8m. Quiz also said that it has since the end of March 2023 ploughed £1.3m in its distribution centre, helping provide additional capacity.
In terms of its outlook, it said: "Whilst it is too early to determine with certainty, the board has taken the prudent assumption that should the current trend in revenues continue during the second half of the financial year, FY 2024 group revenue would be [about] 6 to 7 per cent lower than current market expectations (FY 2023: £91.7m)."
It added that this will have a "knock-on impact" on the group's profitability and whilst it expects to see positive earnings before interest, taxes, depreciation, and amortisation (ebitda), and said that if revenues were at these levels, it would expect a pre-tax loss for the year of no more than £1.5m. In its last financial year to March, it posted pre-tax profit of £2.3m and ebitda of £6.2m.
Quiz said: "Whilst the impact of cost-of-living pressures on consumers' disposable income persists, management continues to retain a tight control on costs, and is proactively reviewing all aspects of the business to mitigate the impact of the current economic and trading environment on the group, and identify potential strategies to drive additional revenue growth. Longer-term, the board remains confident that Quiz's product proposition and commitment to providing glamorous looks at value prices will continue to appeal."
Georgia Pettman, analyst at house broker Panmure Gordon, said the trading statement "affirms the treacherous backdrop", but added: "Our forecasts assume a rebuilt to profitability in 2025."
On the subject of the challenging economic backdrop, accountancy firm Grant Thornton UK's latest Business Outlook Tracker has found that rising interest rates and high costs have pushed many Scottish businesses to review their spending, freeze pay increases, and restructure their operations, in a bid to manage their finances.
Comments
 0 comments
Want to join the conversation? Please or to comment on this article.