Four-day week a success, but not without challenges, says Glasgow tech firm Cobry
The boss of a Glasgow-based tech company who introduced a four-day working week for his staff has hailed the move a success, but warns that it has not been easy, and says there is no evidence that it has led to improved productivity.
Cobry, which says it is a digital transformation company and Scotland's only dedicated Google software partner, switched to a reduced-hour model as part of a wider package of measures including a "remote-first" policy, giving every employee the right to work from home permanently.
The firm in November 2021 introduced a four-day week for its 16 staff with the number of weekly hours employees are required to work lowered to 31 from 35 with no loss of earnings. The new system requires all staff to work for four days out of five and allows them to take the remaining time off when they choose, either as a full day or by starting late or finishing early throughout the week.
Founder and chief executive Colin Bryce states that the new working practices have proved "highly" popular with staff and are now permanent, adding that they have undoubtedly led to improvements in staff well-being and work-life balance. However, he adds that the changes "have not been seamless" and have needed a "significant" amount of monitoring and refinement to ensure they don't hamper the company's ability to operate efficiently.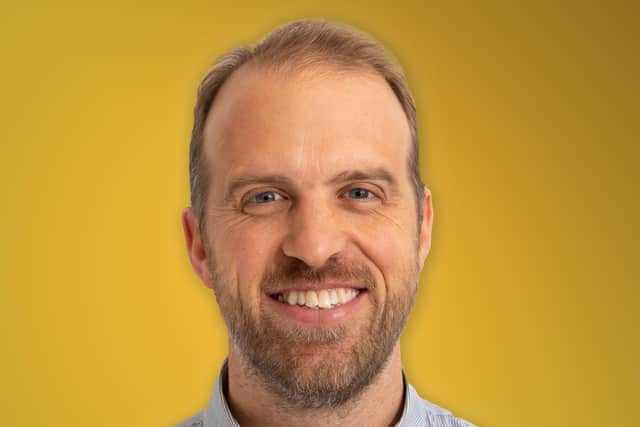 He said: "Whether it has cost the company money is really hard to assess, because we couldn't afford to pay for an expensive consultancy to come in and do a time and motion study, before and after. We just had to go for it, and do some basic studies here and there to see how people were coping with it. I have read about companies who spent years evaluating the four-day week and then shied away from it. It's a bit like introducing the weekend – you have to just believe that it's worth doing and go for it."
Uncertainty
According to Mr Bryce, his company has continued to grow since the changes were introduced, doubling its turnover in each of the past two years, but he added: "Would we have done better if we had not introduced it? I simply can't say."
The business cites the UK government recently overseeing what is billed as the world's largest four-day working week trial, involving 61 companies and 2,900 employees. The vast majority – 56 firms – opted to continue with a four-day week after it ended, and 71 per cent of staff reported reduced levels of burnout. Revenues were found to have stayed broadly the same, rising by around 1.4 per cent on average, weighted by company size.
Mr Bryce added: "To keep the four-day week, we need to keep optimising and maintaining high levels of productivity, but that's a hard thing to keep going."
Comments
 0 comments
Want to join the conversation? Please or to comment on this article.