Fight for survival: New report reveals the Scottish business sectors facing 'significant' distress
Scottish businesses continue to "fight for survival" in the wake of the pandemic as income dwindles and costs soar, a new report has warned.
Releasing its latest Red Flag Alert data, business rescue and recovery specialist Begbies Traynor said there had been a year-on-year increase of more than 6 per cent in those experiencing "significant" or early distress in the country. In the second quarter of 2023, the number of businesses in Scotland experiencing significant distress jumped by 6.3 per cent, compared with the same period a year earlier. The firm said many businesses were facing the additional challenge of spiralling interest rates causing an increase in the cost of debt.
This type of significant distress, which refers to businesses showing deterioration in key financial ratios and indicators, including those measuring working capital, contingent liabilities, retained profits and net worth, also rose across the UK as a whole in the quarter, at the slightly higher year-on-year rate of 8.5 per cent. Comparing quarter-on-quarter figures, Scotland's levels of significant distress increased by just over 1 per cent in the second quarter of this year compared with the first three months of 2023. Across the UK as a whole, early distress rose by 3.7 per cent since the previous quarter. Of the 438,702 businesses across the UK suffering from early distress in the second quarter, 20,820 were in Scotland.
Ken Pattullo, managing partner for Begbies Traynor in Scotland, said: "Businesses are facing a perfect storm of challenges. As they struggle to recover from the catastrophic impact of the Covid pandemic, they are also now having to find funds to repay bounce back loans during the worst cost of living crisis in living memory. What's more, interest rates are continuing to increase leading to unmanageable debt, and material and labour costs are also continuing to spiral along with rising inflation, the impact of the conflict in Ukraine and higher energy bills.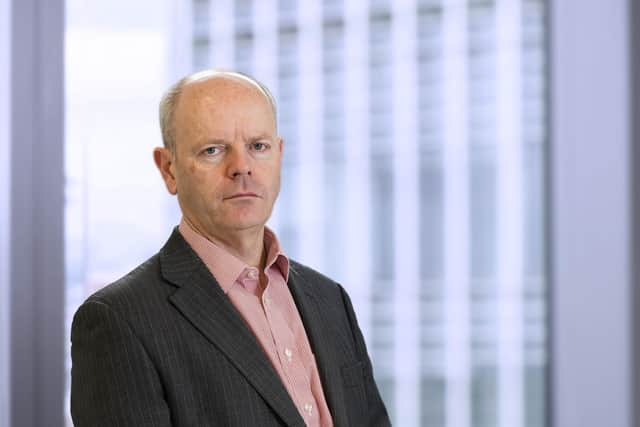 "In the midst of ongoing economic uncertainty, many businesses feel they are at the end of the road and simply cannot afford to continue trading. While companies in Scotland appear to be performing slightly more strongly than those across the UK, for many, time is simply running out and we expect to see a surge in company collapses in the coming months."
Of the 22 sectors monitored in Scotland by the Red Flag Alert study, just three reported decreases in the number of companies in significant financial distress compared with a year ago - printing and packaging (-26.9 per cent), manufacturing (-2.2 per cent) and telecommunications and IT (-0.4 per cent). Sectors suffering the biggest increases in significant distress compared to last year included utilities (+19.8 per cent), financial services (+16.7 per cent) and travel and tourism (+14.7 per cent).
Pattullo added: "While the prospect of the UK economy officially entering recession seems to be diminishing, it appears to be stagnant at best. In the face of increasing energy prices and higher interest rates to curb inflation, we are certainly not out of the woods yet."
Comments
 0 comments
Want to join the conversation? Please or to comment on this article.