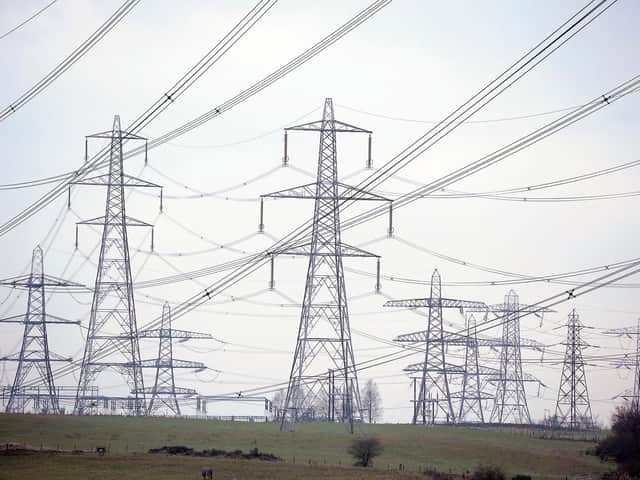 The Edinburgh tech firm has developed a digital platform which lets suppliers sell power 'as a service' instead of kilowatts. Picture: Michael Gillen
Scene Connect has won the backing of Energy Systems Catapult's Innovator Support Platform (ISP) - a UK-wide "innovator challenge" backing digital and data-driven small and medium-sized enterprises (SMEs) which could contribute to achieving an energy system with net-zero carbon emissions.
All six qualifying firms will receive tailored business support from both the accelerator's in-house technical services, tools and expertise, as well as from its network of around 40 businesses to speed up the process of either getting their product to market or scaling up
Scene Connect has developed a digital platform which lets suppliers sell power and heat "as a service" – instead of in kilowatt hours – by calculating bespoke tariffs for their customers.
The technology can also be used for trading energy with other local homes and businesses and providing automated grid management services for network operators, allowing them to increase efficiency and reward local generation, supply and flexibility.
Co-director Alex Schlicke said: "We are really looking forward to working with the Catapult team and being able to access their resources.
"The work going on within energy systems right now is really exciting and it is fantastic to be right in the heart of it through being selected for the Innovator Support Platform."
Paul Jordan, business lead for innovator support and international at Energy Systems Catapult, said: "We were blown away by the distinct variety of businesses that applied to this Innovator Challenge.
"We set up the ISP to give energy-focused SMEs with high growth potential the chance to benefit from the Catapult's advanced range of tools, assets and capabilities, as well as our network of 40 firms who are on hand to provide wider support on a range of areas key to any growing business.
"Our team know the complex challenges the sector poses and will work hard to help these businesses maximise their impact through a blend of support services tailored to their needs."