The Edinburgh Practice has unveiled the plans to expand into a purpose-built practice spanning 6,500 square feet in Waverley Square, allowing it to increase its client base as well as grow the team to 100 from 50.
The company, which says it offers psychiatric assessment and treatment, and therapies including psychological, speech and language, educational and family, explains that it began with one member of staff, clinical psychologist Dr Fiona Wilson, in 2017. Within three years the team increased to 32, resulting in the opening of two additional premises in the area.
It now says it plans to combine all three sites into a single, purpose-built clinic to allow it to expand have been in the pipeline for the last 18 months, and the facility is on track to open in the early summer.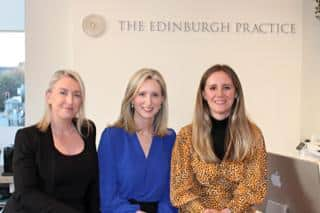 Dr Wilson said the new practice, which will feature 26 therapy rooms, a large meeting space for in-house and community events, and a dedicated staff area, "will allow us to be able to help even more people by expanding our existing wide range of services and launching new ones across all age groups, including an early years service, occupational therapy service, and an older adults service, where dementia assessments will be accessible through the practice's new Memory Clinic." She added that the organisation has a "strong pipeline of new service development projects for 2023 and beyond".