Edinburgh IT firm Forrit set to create 15 jobs after seven-figure boost from Scottish National Investment Bank
Edinburgh-headquartered IT firm Forrit is to accelerate its scaling-up – including the creation of 15 skilled jobs – after receiving a multi-million-pound boost from the Scottish National Investment Bank (SNIB).
The firm, a developer of cloud-based content management System (CMS) software, says the £5 million funding from the state-backed lender will also allow it to target new markets and strengthen its relationship with Microsoft as a Preferred Solution and trusted Microsoft Partner.
Forrit, which was established in 2014 and later rebranded from Cortex Worldwide, states that its platform is used by major global businesses to enhance customer experience, guarantee high levels of online security, and enable more efficient management of cloud-based web estates for enterprise clients.
Chief executive Peter Proud said: "While to date we have self-funded our growth through client engagements, as we take Forrit to the next level, now felt like the right time for us to seek external institutional funding. This investment from the [SNIB] will help us to expand our presence not only in Scotland, but also to expand into new markets across the UK and beyond.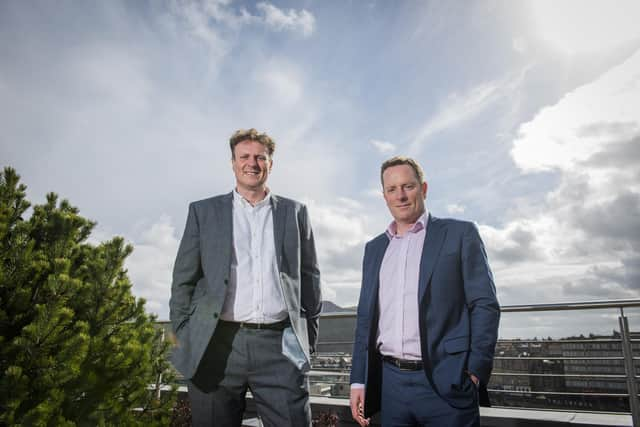 "We are incredibly proud of our Scottish roots, so working with another Scottish organisation was extremely important as both parties are focused on benefiting Scotland. We have ambitious plans and only want to add to the success of the Scottish tech ecosystem. Thanks to the Bank's investment we look forward to growing that even further as we scale up both the company and our product."
The SNIB says it was set up to invest patient capital in key business, projects and communities, and has so far provided nearly £100m to help harness innovation and provide support to industries of the future. It believes the Forrit investment will help develop the Scottish tech ecosystem and enhance the sector's global reputation for excellence.
Jimmy Williamson, executive director of innovation at the SNIB, commented: "[Our] investment will support Forrit as they look to reach the next stage of their development... [and] will enable Forrit to create new, high-value technology development jobs, futureproofing skills in Scotland's tech ecosystem and supporting plans to export their differentiated proposition to enterprise clients globally. Forrit's CMS system technology has a strong alignment with our Innovation mission, and we look forward to working with them to deliver their ambitious growth plans."
Comments
 0 comments
Want to join the conversation? Please or to comment on this article.