PneumoWave has just announced the closing of the £7.5 million Series A financing round, which it flagged last year and says will enable clinical validation and regulatory submission of its biosensor technology platform for remote wireless diagnosing and monitoring potentially fatal respiratory changes in high-risk patient groups, helping prevent opioid-related deaths, for example. It will also enable it to double its workforce.
The sum comprises £5.2m in equity from new investor the SNIB, alongside £2.3m from existing backers Scottish Enterprise, IIG, Equity Gap, Alba Equity and London and Scottish Investment Partners, while Boston-based life science investor Mark Bamforth of Thairm Bio also joined in as PneumoWave prepares to ramp up its US operations. Its technology is being developed as part of an international research program in collaboration with the University of Dundee, University of Glasgow, King's College London, and NRCH and Department of Health in Victoria, Australia.
Paul Callaghan, director of innovation at the SNIB, said: "This commercial investment has the potential to positively impact significant public health issues in this country and beyond." Also commenting was Kerry Sharp, director of entrepreneurship and investment at Scottish Enterprise, who said: "Supporting fast-growing, innovative companies is a fundamental priority for Scottish Enterprise, and PneumoWave are a fantastic example of how Scotland's supportive ecosystem can help ambitious early-stage companies. This investment builds on early-stage investment support received from a number of investors, including Scottish Enterprise, and will enable Pneumowave to continue with their impressive development and company growth."
Fraser Lusty, director at Edinburgh-based Equity Gap, said its investors are very pleased to continue supporting Pneumowave, which he added is scaling its commercial deployment "significantly" this year, and its "market-leading proprietary technology and data capture will increase efficiency and reduce data burden for clinicians".
Quality
Robert Naylor, chief executive of Intuitive Investments Group, said: "We are hugely impressed by PneumoWave and what [chief executive] Dr Bruce Henderson and the team have built. We strongly believe healthcare providers will adopt PneumoWave's integrated platform of patient data capture and proprietary analysis, which will transform the way patients with respiratory conditions manage their health and live their lives. The funding round with high-quality investors, given market conditions, is testament to the quality of PneumoWave's business."
Additionally, Mr Bamforth of Thairm Bio stated: "This is a great opportunity to support the PneumoWave team to bring their platform to the US to help deliver more effective treatment programmes for both opioid use and general respiratory disorders."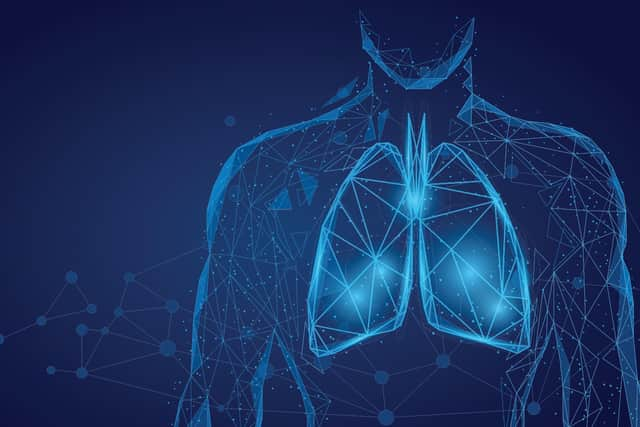 Dr Bruce Henderson cheered the closing of the round, and thanked all participating investors. "We will now be able to accelerate our clinical validation leading to a planned regulatory submission in early 2024. We believe our platform will provide an invaluable tool for increasing the effectiveness of opioid use disorder treatment programmes as well as respiratory disorders in general. In addition, as a consequence of this investment, the company is moving to larger premises here at Eurocentral and will increase the team size from 18 to around 35, including a number of staff in the US."