Edinburgh and Glasgow show high growth potential in commercial property, with Scotland offering real opportunity for investors, says CBRE
Edinburgh and Glasgow have been named amongst the UK's highest-growth cities across multiple commercial property sectors over the next decade, with Scotland offering "real opportunity for investors", according to a new report.
The two Scottish locations have made it into the top five for the major student accommodation, offices and hotels sub-sectors, according to the newly published Which City? Which Sector? Real Estate Prospects Over The Next Decade report from global property advisor CBRE.
The firm, which in Scotland has its own offices in Aberdeen as well as in Edinburgh and Glasgow, examined 12 property sectors across the 50 largest regional towns and cities in the UK outside London, analysing economic drivers such as gross domestic product, employment and income growth, demographic trends and property market data including supply pipeline, local universities, and housing affordability.
Edinburgh ranked third on CBRE's list for growth in the student accommodation sector, just behind Manchester and Nottingham respectively, with Glasgow fifth on the list behind Bristol, while the property-focused firm added that demand for UK purpose-built student accommodation sector is expected to continue to outstrip the pace of development.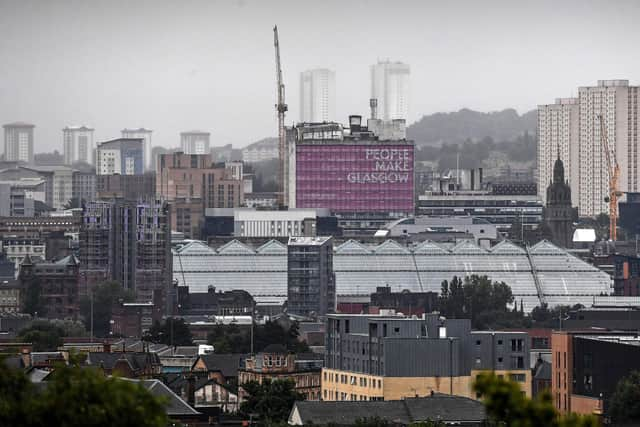 Looking at hotels, Edinburgh, Glasgow and Aberdeen have all been ranked in the top five, and are forecast to experience the greatest rise in demand as they typically have a range of such properties at different price points. Regarding the office sector, Edinburgh and Glasgow took the fourth and fifth spots respectively for expected growth over the next decade, with CBRE saying Edinburgh is home to many financial firms' headquarters including Bank of Scotland, while Glasgow accounts for about a third of Scotland's jobs, for example, and is expected to see an 8.6 per cent increase in office employment over the next ten years.
Potential
As for the life sciences sector, CBRE said Edinburgh is the fourth city on the list for highest expected growth, with Glasgow coming in sixth, and the Scottish capital is highlighted as being home to innovation hub the Edinburgh BioQuarter, while Glasgow is expected to see 14.9 per cent growth in employment in the sector. Additionally, although Aberdeen didn't rank in the top ten for life sciences, it is one of the potential growth areas, and saw the £40 million BioHub open recently, CBRE also stated.
David Smith, MD of CBRE Scotland, said: "Edinburgh and Glasgow have once again shown their strength as top cities for investment and growth, which is unsurprising given their strong demographic and economic fundamentals, and projected growth over the next decade. Aberdeen has also achieved notable rankings. There's a real opportunity for investors looking at opportunities in Scotland, and we're anticipating significant investment activity for our largest cities in the next few years."
Jennet Siebrits, UK head of research, at CBRE, added: "The way towns and cities grow and evolve is very much reflective of their local geographies, natural resources, and cultural history. As a result, no two cities in the UK are the same, and subsequently, different real estate sectors thrive in different locations. Real estate professionals need to be cognisant of these differences to help inform their strategies."
Comments
 0 comments
Want to join the conversation? Please or to comment on this article.