Division of Glasgow-based N4 Partners launches maiden VC fund aimed at high-potential UK start-ups
A Scottish-headquartered firm is cheering the official launch of its maiden venture capital fund after recently getting the green light from the Financial Conduct Authority.
N4 Ventures says it has a targeted fund size of £3 million to £5m, and aims to invest £100,000 to £750,000 in up to 20 high-potential Enterprise Investment Scheme/Seed Enterprise Investment Scheme qualifying companies emerging throughout the UK, with a focus on tapping into its "extensive" network across Scotland.
The venture capital firm, which is helmed by Gordon Merrylees, the former MD of Entrepreneurship for NatWest, Royal Bank of Scotland, and Ulster Bank, says the sector-agnostic fund will be looking for "standout" businesses with a focus on supporting under-represented female entrepreneurs and those operating in sectors associated with net zero, software as a service, healthtech, life sciences, cyber, spacetech and fintech.
It adds that, already having connections with numerous organisations including universities and top accelerators across the UK, its team will combine its existing access to regular deal flow while using Capital Pilot's Investability Rating System to rapidly assess the investment case for each potential investee company, helping to not only save time and effort and mitigate risk, but also build a diverse portfolio in "what is a traditionally high-risk asset class".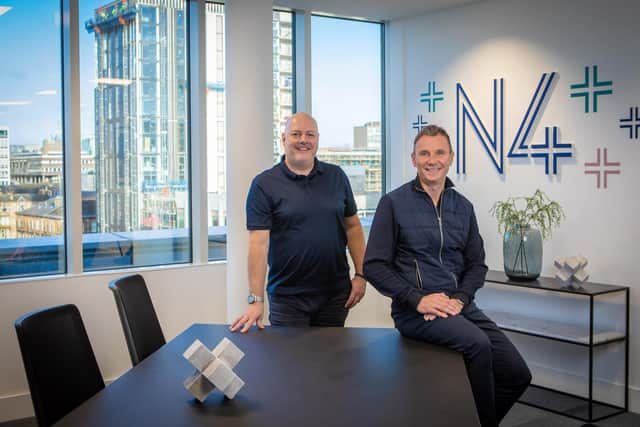 N4 Ventures adds that it will be supported by its parent company, Glasgow-based investment and advisory firm N4 Partners, which teams up with entrepreneurs and businesses operating across various sectors throughout the UK, and is chaired by financial services veteran Benny Higgins. N4 Ventures also points out that each member of its investment committee has worked both as an entrepreneur and investor, which it says is in contrast to the industry standard of just 8 per cent of venture capitalists in the UK having first-hand experience of working at a fast-growing start-up.
Mr Merrylees, head of ventures at N4, commented: "We are thrilled to officially launch N4 Ventures, and can't wait to begin speaking to the investment community about this fantastic opportunity. Scotland has a terrific record of supporting ambitious start-ups, from leading university spin-outs to the existing support ecosystem for early-stage businesses, and we're looking forward to playing our part in backing some of the UK's most extraordinary entrepreneurs who are busy solving a myriad of complex issues businesses are faced with in today's society."
Comments
 0 comments
Want to join the conversation? Please or to comment on this article.