The Bothwell-headquartered firm said the new 44,000-square-foot facility at Westway Park will generate eight roles imminently, and follows it opening a 67,000-sq-ft storage facility last year at the same location, which is claimed to be one of Scotland's largest, fully enclosed industrial distribution and office parks.
Bullet Express added that it comes on the back of securing relevant contracts from several brand names in retail and manufacturing, and takes its total storage capacity to 600,000 sq ft, with 40,000 pallets under management and more than 550,000 delivered annually. Other locations of the business, which was established more than 30 years ago, include its Express Pallet Centre in Bothwell; a flagship Storage Centre in Baillieston; and Aerosystems Logistics in Prestwick.
The new 3,000-sq-ft Training Academy will be used for management and staff development as well as in-house training for 100-plus drivers and warehouse teams. The business has in the past 20 months seen its workforce almost double to 150.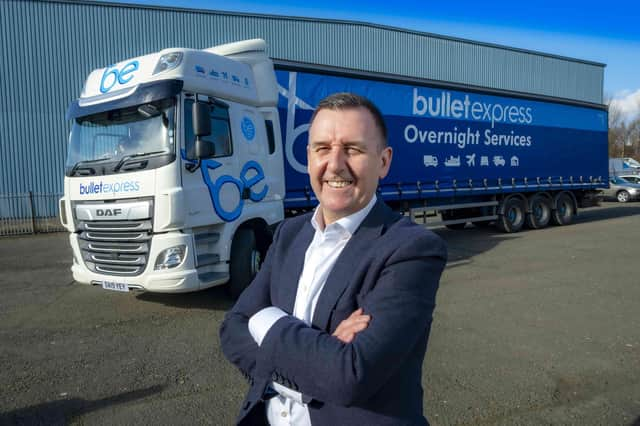 MD John McKail said: "This new Airport Logistics and Training Centre adds another dimension to the Bullet Express business as we connect supply chains on a global basis for an ever-growing number of global brands. Investments like these are essential, given the ongoing demands from our wide range of customers… our Training Academy will enable us to attract and retain the best people from the industry and future-proof our workforce with our own training facility that supports their ongoing development."