Demand for 'immediate' government action as Scottish tourism operators crippled by costs
Tourism leaders are demanding an "immediate change in the direction of government policy" after it emerged that a majority of firms have less than three months of cash reserves in place.
Publishing its latest business barometer survey, trade body the Scottish Tourism Alliance (STA) said the standout challenges for all businesses operating in the sector were energy costs and the impact of the cost-of-living crisis. Among the survey's stark findings, 60 per cent of respondents said they had less than three months' cash reserves, with just under a quarter of those having none.
The short term lets (STLs) licensing scheme and energy costs were the top challenges facing tourism and hospitality operators. Nearly half of respondents are facing an increase in their business rateable values, with 5 per cent of firms experiencing an increase of over 75 per cent and 9 per cent facing a 50 per cent hike. A significant number of respondents called for action on business rates, with rates relief to be aligned with England. The planned bottle and can deposit return scheme was seen to be a challenge by 58 per cent of those who took part in the survey.
Respondents continue to call for the UK government to improve immigration measures, lower VAT for the sector, bring down inflation, lower corporation taxes and business rates and ensure better distribution of levelling-up funding.
Marc Crothall, chief executive of the STA, which comprises some 250 trade associations, businesses, destination groups and other organisations with an interest in tourism, said: "The intensity of feeling across the industry is tangible. This is a resilient sector that continues to strive for success. The stark reality facing our industry is that the survival of many businesses will be entirely dependent on an immediate change in the direction of government policy.
"Everyone across the country is facing intense pressures from inflation and energy costs and business is no different. Our industry is experiencing the double whammy from inflation and the policy pain that is adding costs which could put many out of business altogether. This is entirely the wrong time for the Scottish Government to be piloting policies that will do limited good and risk maximum harm. At the same time, the withdrawal of financial support measures and a return to heavy taxation burdens will be a heavy burden to bear for too many," he added.
The survey was released on the first day of Scottish tourism month and comes as growing numbers of pubs, restaurants, hotels and visitor venues cut opening hours as a result of rising costs and staff shortages. Several have been forced to close their doors for good. The report revealed that 96 per cent of respondents are "not confident", "pessimistic" or "extremely pessimistic" that the UK government's new energy bills discount scheme will protect the tourism and hospitality industry from energy prices over the next 12 months. Some 28 per cent reported that they were "extremely pessimistic" about energy bill protection beyond April of this year.
The trade organisation's business barometer and energy survey took place between February 3 and 19. Overall, there were 714 survey respondents. The survey represents views from 31 out of the 32 local authorities across Scotland. About 31 per cent of the responses came from the Highland Council area, where tourism is critical to the health of the economy.
On a positive note, in 2022, most respondents made a profit (69 per cent), but 28 per cent said that they were still generating a lower profit than in 2019, prior to the pandemic. Concerning prospects for their tourism and hospitality businesses over the next 12 months, almost half (45 per cent) responded that they were either "fairly pessimistic" or "very pessimistic".
The majority of respondents called for either the scrapping or a pause to the STLs licensing scheme and the deposit return scheme as their top asks of the Scottish Government. A significant number of respondents also called for action on business rates, with rates relief in line with England. Other asks of the Scottish Government included better targeted support for tourism businesses, action to improve Scotland's transport policy, particularly around ferries and roads maintenance, more funding for learning and skills development and addressing the issue of more affordable housing for workers in rural and island communities.
Greater support with energy bills and direct intervention to stop energy companies passing on inflated prices and deals to customers were the main asks of Westminster.
Tourism and hospitality businesses disclosed that the impact of energy bills in the last quarter has included redundancies, winter closures, reduced hours, a drop in profits and capital reserves, raising prices, an overall impact on local visitor offer and even closure. Two respondents reported that they had experienced a 700 per cent and an 800 per cent increase in their energy prices in comparison to the same quarter last year.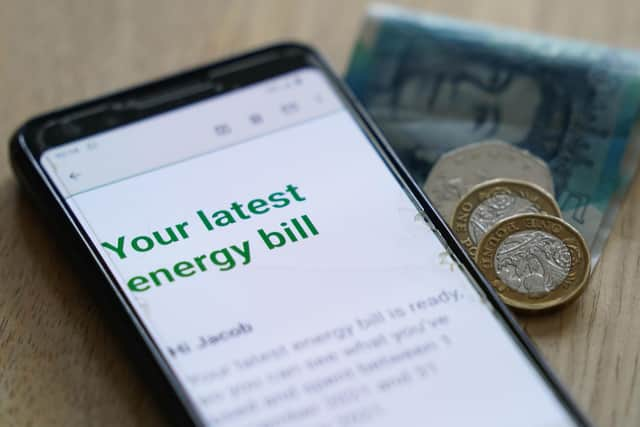 The survey found that those using other forms of energy supplies like liquefied petroleum gas, oil heating and wood pellets were facing exactly the same price pressures, but without UK government support. About 86 per cent of respondents who had renewed their energy contracts in the past year were unsatisfied with the quote they received, with 34 per cent facing increased standing charges and 14 per cent unhappy with the length of the contract period - either longer or shorter than their preference. Out of the businesses who answered yes or no to whether they had struggled to secure banking or financial products over the last six months, 21 per cent answered that they had faced this problem.
Comments
 0 comments
Want to join the conversation? Please or to comment on this article.