Cost of living: Scots home buyers downsizing and room renting to make ends meet
The cost-of-living crisis has "changed the way people are buying homes" in Scotland with increasing numbers also renting out spare rooms to generate income, a top industry leader has said.
Doug McLeod, Scottish regional managing director for Barratt Developments, Britain's biggest housebuilder by volume, said house hunters were "sharpening their focus" on their income long term amid rising mortgage costs, energy bills and stubbornly sticky inflation. A new report by the group, which encompasses the Barratt Homes and David Wilson Homes brands, found that almost a third (31 per cent) of prospective home buyers in Scotland are considering renting out a room for additional income.
The research also reveals a trend towards shared homeownership as people struggle to buy solo. A third (33 per cent) of those surveyed are considering buying with a friend or family member and roughly four in ten (44 per cent) are considering a flat instead of a house to save money. Of those already on the property ladder, 50 per cent would downsize to a cheaper home to save money on bills.
McLeod said: "There's no doubt that the cost-of-living crisis has changed the way people are buying homes. Worries around rising interest rates on mortgages, inflation and energy bills have seen people consider new ways to generate income, including renting out a spare room. We also expect to see apartments grow in appeal, thanks to lower costs and convenient locations in city centres, close to workplaces and entertainment."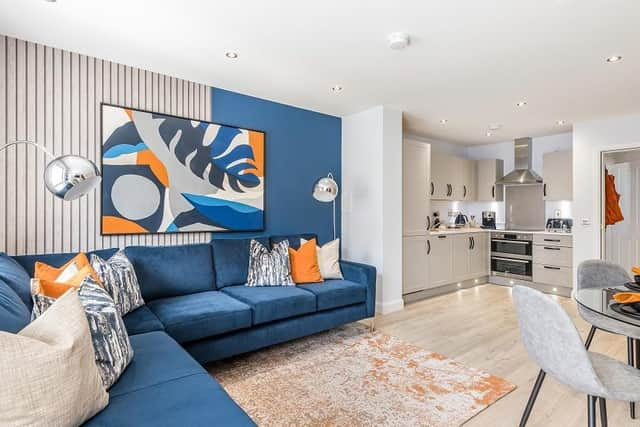 He added: "While the current economic outlook has undoubtedly impacted buyer behaviour, our research shows that people are still more confident than not in the UK housing market. With this in mind, we have launched a variety of schemes to support those looking to invest in property, including mortgage contributions and deposit help for first time buyers."
The research has been carried out among 2,000 adults in the UK, including 500 in Scotland, who are looking to buy a new home in the next two years. To help ease the financial burden of buying a new home, Barratt recently announced a deposit or mortgage contribution scheme, offering homebuyers up to £30,000 towards their deposit or mortgage repayments.
Meanwhile, an appeal has been made for the UK government to step in and stop the fall in residential property sales and reinvigorate the market. Heather Powell, head of property and a partner at tax and advisory firm Blick Rothenberg, said the continuing fall in home sales was a major issue for the UK economy.
She said: "The continuing fall in residential property sales shows how slow the recovery is going to be for industries that thrive on a healthy property market, and the government needs to act now to reinvigorate this essential element of the UK economy. A regime that encourages first-time buyers, without inflating prices, is needed to 'prime this pump'. House prices have not fallen significantly but households are finding that there is limited demand for their homes. The foundation on which the UK housing market is built, first-time buyers, are struggling to build up deposits."
Comments
 0 comments
Want to join the conversation? Please or to comment on this article.