The lender has found in its poll of 500 senior decision-makers at firms with one to 250 employees that more than three-quarters say the cost-of-living crisis and the pandemic lockdowns present unique concerns and business pressures to be addressed – and with more than 80 per cent of that group comprising firms with ten to 249 staff.
Additionally, about two-thirds of those surveyed said the current cost-of-living crisis is proving more of a burden on their business than the pandemic lockdowns, with nearly 70 per cent of those made up of firms with a headcount of ten to 249. However, a third of all respondents believe the cost-of-living crisis is proving less of a burden than the lockdowns.
Overall, those polled said an average of £34,433 has been borrowed or raised to support the impact the current energy/inflationary crisis has had on their business' coffers, rising to an average of £49,613 among firms with ten to 249 staff.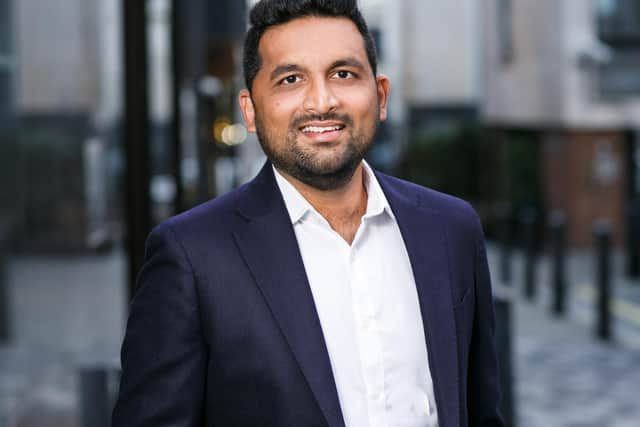 London-headquartered Nucleus Commercial Finance, which says it has lent more than £2.3 billion to date, also stated that when its survey asked which single measure would currently provide the greatest boost to businesses, about a fifth said re-joining the European Union, with 8 per cent the percentage for both improving internal IT/tech capacity and capability and having more time to concentrate on innovation and growth.
Reassess
Chirag Shah, chief executive and founder of Nucleus Commercial Finance, said: "The scale of the current economic challenge facing UK SMEs vastly exceeds that of the pandemic, according to those at the coalface. This is forcing businesses across the UK to reassess their investment and growth strategies, closely examine their overheads, and, more often than not, lean on additional finance just to keep the lights on.
"In fact, the average amount that small and medium-sized businesses have had to borrow money as a result of the current energy and inflationary crisis is now a staggering £50,000. As the crisis continues, the situation is becoming increasingly perilous and UK SMEs need help, badly. There is no silver bullet. But, crucially, what cannot be allowed to happen is stagnation. Failing to properly support SMEs in the short term will wreak havoc on the long-term prospects for the UK as a whole."
Mr Shah also addressed the recent Spring Budget on its publication, for example stating: "On the ground, the addition of a new tax credit for SMEs who spend at least 40 per cent of their expenditure on research and development may be a welcomed bonus; but for the most part business owners will be laser-focused on exactly how the energy cost freezes will help them from having to turn the lights out forever."