Bank stress tests: Thumbs up for big lenders but monthly mortgage payments to jump £500 for a million households
Britain's big lenders are strong enough to withstand a severe economic shock, the Bank of England's latest stress tests suggest, but some households and businesses may struggle with repayments on loans and the outlook remains "far from rosy", analysts have warned.
In its twice-yearly Financial Stability Report, the central bank found that eight of the biggest banks and building societies are "resilient" in the face of some of the most extreme economic conditions. It means it thinks they can handle a scenario involving persistently high inflation, rising global interest rates, deep recessions in the UK and higher unemployment. Those potential economic conditions include house prices falling by as much as 31 per cent, the unemployment rate increasing to 8.5 per cent and inflation jumping to 17 per cent. The lenders tested were Barclays, Lloyds, HSBC, RBS owner NatWest, Santander UK, Standard Chartered, the Nationwide Building Society and Virgin Money.
However, the Bank of England found that small businesses and households are being squeezed by higher interest rates and living costs. Nearly one million households tied to a fixed-rate mortgage will have seen their monthly repayments soar by about £500 by the end of 2026, it revealed. Earlier this week it emerged that the typical two-year fixed-rate residential mortgage on the market had reached a 15-year high of 6.66 per cent.
The Bank said in its report: "Although the proportion of income that UK households overall spend on mortgage payments is expected to rise, it should remain below the peaks experienced in the global financial crisis and in the early 1990s. UK banks are in a strong position to support customers who are facing payment difficulties. This should mean lower defaults than in previous periods in which borrowers have been under pressure."
Sophie Lund-Yates, lead equity analyst at investment platform Hargreaves Lansdown, said the test results would "come as a relief" during a period that has seen a number of banking failures and rescue deals in other countries, triggering volatility in global financial markets.
"The Bank of England's latest stress test has shown the UK's main lenders will be able to stomach worsening economic conditions. This includes the effects of weakening commercial real estate prices, recessions, higher rates and inflation," she noted. "The Bank of England also highlighted that even smaller lenders are able to withstand a higher-rate environment. Overall, there aren't too many people falling behind on their mortgage payments, but it's widely acknowledged that the full extent of higher rates is yet to trickle down – and the point at which this happens is likely to have consequences for the wider economy and companies."
The impact of higher interest rates is gradually hitting homeowners who have a fixed-rate mortgage deal, typically for two or five years. The average household will see their monthly interest payments go up by about £220 if they are refinancing during the second half of this year and see their rate go up by about 3.25 percentage points. Nearly a million people could see repayments soar by £500 a month by the end of 2026, while less than half a million could face a monthly jump of more than £750. Some four million fixed-rate mortgage holders are still set to face a hike in borrowing costs between now and the end of 2026, according to the report.
People are using more credit, and the number of borrowers falling into arrears on their payments ticked up slightly in the first quarter of 2023, the report also revealed. "Further deterioration of households' finances, including higher mortgage or rental payments, could increase pressures on households, potentially leading to higher consumer credit arrears or default rates," the Bank cautioned.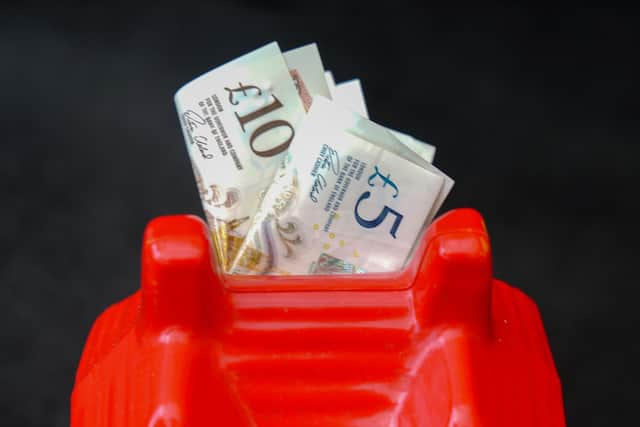 Danni Hewson, head of financial analysis at AJ Bell, warned that if things do get worse then banks would come under pressure from the government to provide support measures to customers struggling with higher rates. She said: "While everything was fine and dandy in the stress test, the outlook is far from rosy and reality is beginning to approach those stress test scenarios. The more interest rates go up, the greater the risk of some borrowers not being able to repay their debts and the greater the chance of an economic slump. UK banks are well capitalised and should be able to continue lending during a more difficult economic environment such as a housing crash and much higher unemployment. However, there is still the risk of greater delinquencies among customers."
Hewson added: "In a more difficult economic environment, banks would be under pressure to cut dividends, reduce bonuses and be more patient regarding loan repayments. Given that most investors own shares in banks for their generous dividends, such a move wouldn't go down well with those holding the likes of Lloyds and NatWest in their ISA or pension."
Katie Murray, chief financial officer at NatWest Group, said: "The stress testing exercise has once again highlighted NatWest Group's all weather balance sheet, enabling us to support our customers and the economy, delivering sustainable value creation and strong distributions for shareholders. Banks in the UK play a vital role in supporting our economy and these results provide further confidence that we are able to withstand a severe shock; keeping our customers' money safe and continuing to lend, even when times are tough."
The Bank of England cautioned that businesses were coming under pressure from higher borrowing costs, especially smaller firms with more debt.
Comments
 0 comments
Want to join the conversation? Please or to comment on this article.