AND Digital's Glasgow arm secures further Cabinet Office contract to enhance Find a Grant service
The Glasgow office of a digital services company has landed a further major contract with the UK's Cabinet Office to enhance a service enabling people to find and apply for government-funded grants.
AND Digital today announces the start of a second engagement with the Cabinet Office to enhance its Find a Grant service for both users and administrators. It follows the tech firm building the first phase of the offering in 2022, and more than 85,000 people have used the new service in the first 12 months after the initial beta launch. The new contract will run until April 2024 and is believed to be of the same scale as its initial engagement regarding Find a Grant.
The project will be managed and executed from AND Digital's "club" in Scotland's largest city and follows ongoing engagements with the UK Government through its clubs in locations including Edinburgh and Halifax.
Peter Dale, "club executive" at AND Digital's Glasgow Club (Club Almeida), said: "We are delighted to continue our relationship with Cabinet Office in developing the next phase of Find a Grant. It's particularly exciting to be working on something that has such a strong societal impact and which will further support the government's digital ambitions."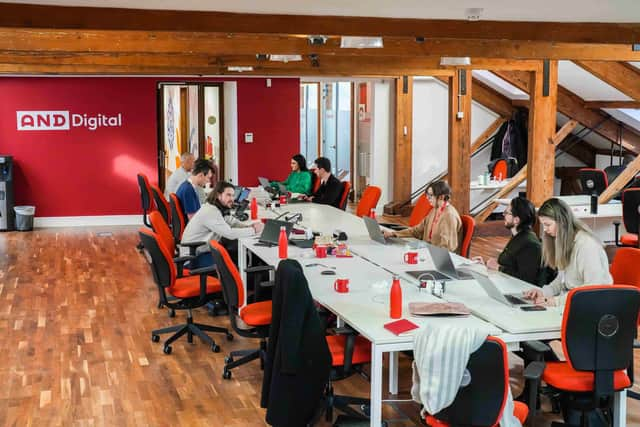 In terms of the background of the project, he said: "The Cabinet Office set out an ambitious goal of creating a single online access point for all eligible UK Government grant opportunities with improved efficiency, accessibility and transparency of government grants. At AND Digital, we were able to provide in-depth technical expertise, but also our commitment as we are heavily invested in the overall success and outcomes of the project."
The service includes all eligible UK Exchequer-funded grants provided by departments and arm's-length bodies, and is available for use by devolved administrations and local authorities.
AND Digital, which was founded by Paramjit Uppal, describes itself as a digital services company that "guides, builds and equips organisations in the development of world-class digital capabilities". It has a workforce of more than 1,700 sector experts, and has worked with organisations including BA, Johnnie Walker owner Diageo, and Whitbread.
Comments
 0 comments
Want to join the conversation? Please or to comment on this article.