Analysis: Changing landscape sees Big Tech take axe to thousands of jobs
The global tech sector currently resembles something of a bloodbath. Collectively, the likes of Amazon, Facebook owner Meta and Twitter have taken the axe to tens of thousands of jobs, chiefly in their US homeland, but also impacting operations globally, including here in Scotland.
Software giant Microsoft last week became the latest big name to deal a blow to its workforce. The Windows developer announced that it would be laying off some 10,000 people, affecting up to 5 per cent of its global headcount and costing the business the thick end of £1 billion in severance and reorganisation costs.
At the start of this year, Amazon announced that it planned to slash more than 18,000 jobs amid an "uncertain economy" and rapid hiring during the depths of the pandemic. The online behemoth is also consulting over plans to close its distribution centre in Gourock, Inverclyde, with some 300 jobs at risk with the closure. In November, Meta, the parent company of Facebook, Instagram and WhatsApp, announced that it would cut 13 per cent of its workforce, impacting about 11,000 employees.
At first sight, it may appear that these tech titans are, like nearly every other business and organisation, cutting their cloth to suit the more straitened times we are all living through. In reality, the reasons for such sweeping restructurings are varied.
Many major providers of technology and online services saw demand rocket when the world began locking down nearly three years ago. With millions stuck at home working and being taught remotely, there was a stampede for new tech such as laptops and tablets. Demand for streaming services such as Netflix and Amazon Prime exploded. And, with most high street stores shuttered, home delivery services struggled to keep pace with orders.
The subsequent lifting of lockdowns and restrictions has seen working and social patterns return to something closer to the pre-pandemic age, though China's protracted clampdown has resulted in a continued shortage of key electronics components such as microchips.
Claire Trachet, chief executive and founder of business advisory outfit Trachet, said Microsoft's layoff announcement, alongside the others from the big tech players, were "clear indications of the market corrections we've been experiencing in the past year". She suggested that firms are now "much more focused on profitability and sustainability over growth".
Trachet noted: "A consequence of this is that headcounts will continue to fall at both big and small companies. However, I do not believe the sector will remain stagnant as there remains a wealth of capital available for founders to help accelerate growth. As markets stabilise and inflation subsides, it is very likely [the second half of 2023] will be a very active investment and deal-making period."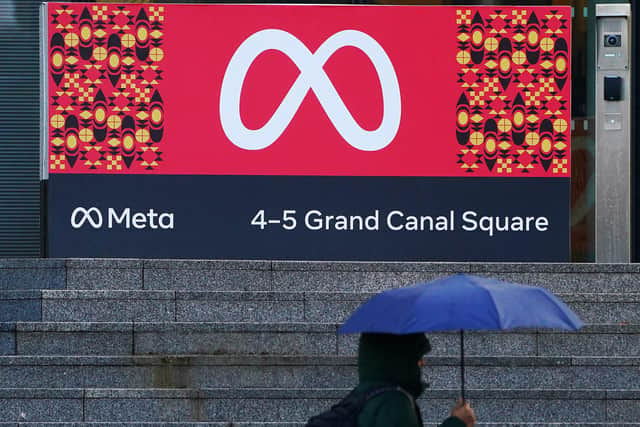 According to Layoffs.fyi, which tracks redundancies, more than 1,000 technology companies laid off 154,336 employees last year. However, industry analysts have warned against assuming that lay-offs in "enterprise" businesses like Microsoft, providing software and cloud computing services, are taking place for the same reasons as the cuts by major social media firms. Jason Wong, a tech industry analyst with consultancy Gartner, noted that in the case of Twitter, it was shifting to "a model away from pure advertising", while Facebook/Meta was busy pursuing its vision for the "metaverse".
Microsoft's workforce grew by some 40,000 between June 2021 and June 2022, when it reported having about 221,000 full-time employees, including 99,000 outside the US. As demand has cooled, the group has embarked on a series of job cuts. Set against that, there is talk of the firm continuing to invest and hire in selected areas, including a potential multi-billion-dollar investment in a chatbot business.
Susannah Streeter, senior investment and markets analyst at investment platform Hargreaves Lansdown, said: "Microsoft is the latest tech giant to announce big lay-offs as the company fastens its seat belt ready for a potentially rocky ride ahead. Amid the uncertainty it appears that potential cloud customers are holding off from signing on the dotted line. At the same time Microsoft wants to reserve more financial power to plough funding into AI [artificial intelligence] development, so that it stays at the front of the pack when it comes to the tech which will increasingly shape our lives in the future."
Trachet said the cost-of-living crisis has created pressure "at every level" for organisations as companies and staff struggle to cope with rising costs. The firm's research reveals that nearly one in three Brits is actively looking for another job as they are not being paid enough to cope with the rising cost of living. For those working in start-ups, that pressure is now exacerbated by a decrease in human resource and fears of being laid off which may lead many to pursue a career in a different organisation.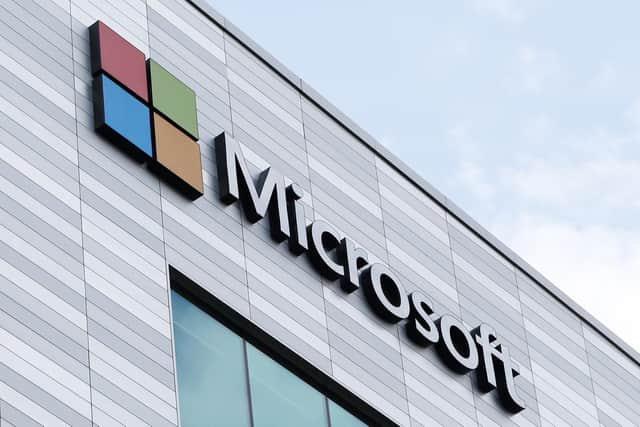 "Whilst headwinds from 2022 remain, start-ups with a high cash burning nature will continue to encounter difficulties," added Trachet. "I'm sure that the cheery atmosphere amid these forward thinking workplaces has changed dramatically and will require some attention from founders in terms of keeping people motivated. With mass redundancies in the sector causing employees to fear for their financial futures, founders must do their best to ensure their offices remain positive environments where people want to work - even if that means bringing in a specialist to fulfil this role. If they fail to do this, as our research suggests, they may face an exodus of experienced staff who leave in search of better job security elsewhere."
Comments
 0 comments
Want to join the conversation? Please or to comment on this article.